Wembley Stadium Seating Plan – Capital's Summertime Ball 2018
7 June 2017, 10:05 | Updated: 7 June 2018, 17:34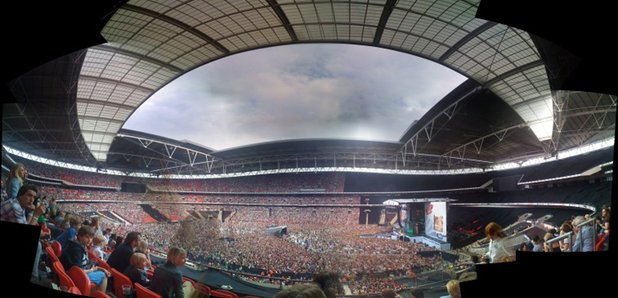 Want to know how incredible your view of the UK's BIGGEST summer party will be?
On Saturday 9th June, the world's hottest hit music stars will be descending on the iconic Wembley Stadium for our Summertime Ball 2018 with Vodafone.
80,000 of you will be taking your seats or dancing around on the legendary pitch to the hottest artists in the world.
Want to know where exactly you'll be partying? Check out the Wembley Stadium seating plan below.
Summertime Ball Seating Plan 2018's seat plan is coming soon. Until then, here is the seating plan from last year.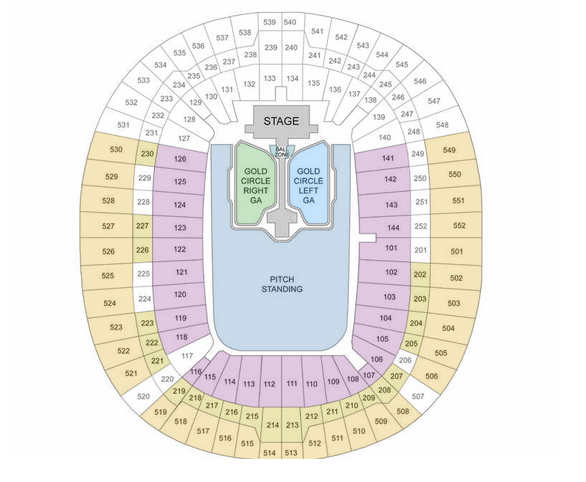 Accessibility at Wembley Stadium
There are 310 places for wheelchair users and an equal number for their personal assistants. These seats are distributed across each of the levels.
There are 100 enhanced amenity seats for ambulant disabled visitors and those accompanied by assistance dogs. 2 dog relieving stations are located on the outer public concourse on Level 1.
All of the disabled seating areas have been designed to comply with the 'Guide to Safety at Sports Grounds' and allow for good sight lines for disabled visitors. See a seat view from a wheelchair bay.
All seats within the Stadium meet the Safety at Sports Ground Legislation requirements for semi-ambulant disabled.
Security At Wembley Stadium
Capital's Summertime Ball is going ahead as planned. We work closely with Wembley for Capital's Summertime Ball, as we do with Capital's Jingle Bell Ball, and all the venues where we have events to ensure there is rigorous security in place. Whilst we obviously do not disclose the full details of our security measures, we ensure we carry out 100% bag searches, 100% metal detection (via wanding), and vehicle checks, in addition to a very high security presence at our events. We have been operating with this higher level of security for some time. We're monitoring the threat level and will adjust measures further according to Government advice.