The 12 Things You More Than Likely Missed At Capital's Summertime Ball 2017
12 June 2017, 12:38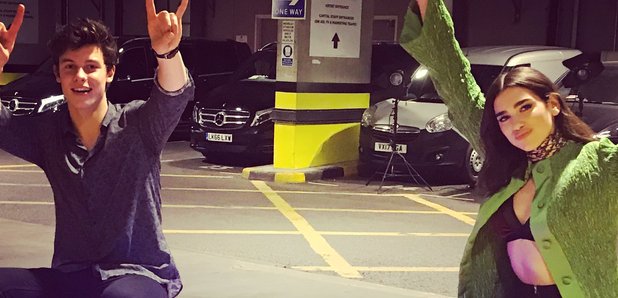 ICYMI.
Capital's Summertime Ball was basically the most epic day to ever happen.
But we bet there's a couple of things that you missed.
> Watch ALL The Live Performances From The Summertime Ball 2017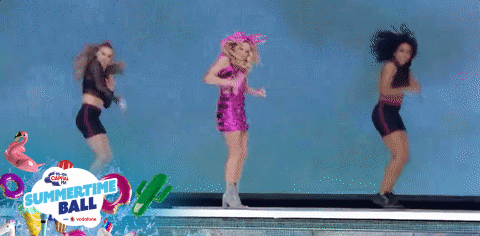 Whilst you couldn't take your eyes off the stage, it was all going down backstage and on social media between our favourite artists, so we've rounded up the things you probably missed to keep you up to date.
1. Jade 'cannot confirm nor deny' that she auditioned to be Princess Jasmine
But don't worry because the group 'always comes first'.
Jade as Jasmine...it would be amazing pic.twitter.com/12bZpbdvKa

— (isa)bella (@shoutdolan) June 11, 2017
2. Liam and Charlie t-shirt video
Did you wonder why Charlie was wearing a t-shirt with a photo of Liam Payne on during his set for Capital's STB? Well, the lads took to Twitter to explain.
3. Dua Lipa and Shawn Mendes mess about backstage
Sometimes, it's best not to say anything.
4. Dua Lipa and Niall Horan singing along to Sean Paul
This. Is. Everything.
5. Zara and Dua Lipa get engaged after Roman enjoys multiple proposals
Roman asked 4 people to marry him at our STB, but it seems that Zara Larsson and Dua Lipa were not impressed. They took matters into their own hands, tweeted their disapproval, only for fans to jump on the bandwagon and Photoshop a photo of the proposal happening.
OMG YES GIRLIES pic.twitter.com/wgFl447Esc

— teodora (@tg4ariana) June 10, 2017
6. Hailee Steinfeld album sign
Seriously though... when's the album coming out?
CALLEDOUT @HaileeSteinfeld #CapitalSTB @Zedd @GIPHY https://t.co/LanpivGe7K pic.twitter.com/Pr9jLz6YKO

— Capital (@CapitalOfficial) June 10, 2017
7. Security guards dancing to Little Mix
Greatest thing ever?
security guards dancing to little mix is my favourite thing pic.twitter.com/IVpaKZHqv9

— ˗ˏˋ angie ˎˊ˗ (@yorkshireperrie) June 10, 2017
8. Dua Lipa dancing to Bruno Mars
Sometimes even popstars can't contain their excitement.
Dua Lipa e Pixie Levinson dançando Treasure do Bruno Mars #capitalSTB pic.twitter.com/Jd43Ky1Yy8

— Dua Lipa Brasil (@SiteDuaLipaBR) June 11, 2017
9. Liam fangirling over Niall.
Cute or what?
10. The dab during Zara Larsson's set
Because dabbing during Zara Larsson is obviously the first thing that springs to mind.
this dab from Zara Larsson's #CapitalSTB set is everything pic.twitter.com/z7oFbu6XG3

— Aria. (@baradar85) June 12, 2017
11. The queue to get in
People were waiting to get into the venue for HOURS.
For some reason this video never uploaded:
Part of the q for #CapitalSTB pic.twitter.com/Kv39fIpEGf

— Hannah LM (@LittleMixFans25) June 12, 2017
12. Julia Michaels dancing
N'AWWWW.
Soz, but I forgot to mention how cute @imjmichaels was on Saturday!! #CapitalSTB pic.twitter.com/S5nBNmoqBi

— ashley (@ashley_chengx) June 12, 2017