Capital's Summertime Ball Line-Up 2022: Harry Styles, Ed Sheeran, David Guetta, Mabel & More
26 April 2022, 07:17 | Updated: 12 June 2022, 23:18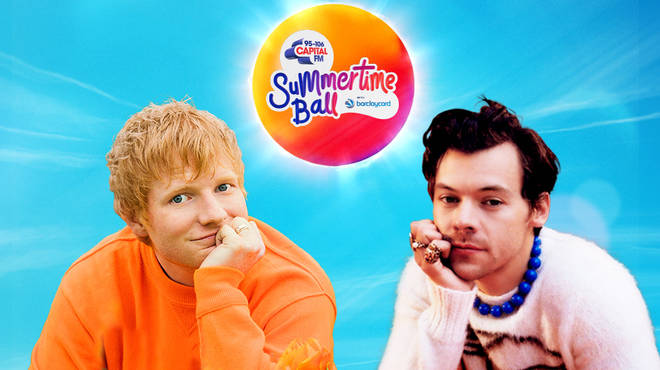 Capital's Summertime Ball with Barclaycard is back for 2022, with a huge line-up to make up for its three-year hiatus.
Capital's Summertime Ball with Barclaycard is back!
The artists taking over Wembley Stadium today, Sunday 12 June, for the UK's biggest summer party include your favourite pop stars you've been listening to all year.
Download Global Player from Google Play (Android)
Download Global Player from the App Store (iPhone and iPad)
After three years away, #CapitalSTB is returning to Wembley Stadium and this time we're got the likes of Harry Styles, Ed Sheeran, Anne-Marie, KSI, Mabel and loads more on the line-up.
WATCH: Capital's Summertime Ball With Barclaycard 2022 On Global Player
Check out all the #CapitalSTB interviews, backstage moments and performance on Global Player!
Roman Kemp, Sian Welby and Sonny Jay announced the #CapitalSTB line-up on Capital Breakfast weeks ago – here's who's joining us....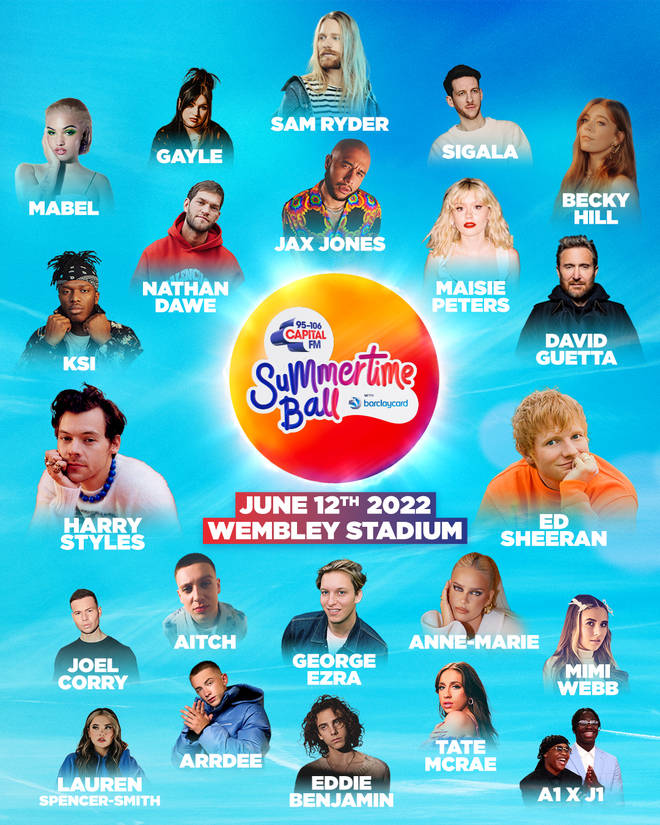 Capital's Summertime Ball line-up 2022
Harry Styles
Ed Sheeran
David Guetta
KSI
Aitch
Anne-Marie
Jax Jones
George Ezra
Becky Hill
Mabel
Joel Corry
Mimi Webb
Tate McRae
Sigala
Gayle
ArrDee
Lauren Spencer-Smith
A1 x J1
Eddie Benjamin
Maisie Peters
Sam Ryder
Nathan Dawe
Get to know our #CapitalSTB line-up more below...
Ed Sheeran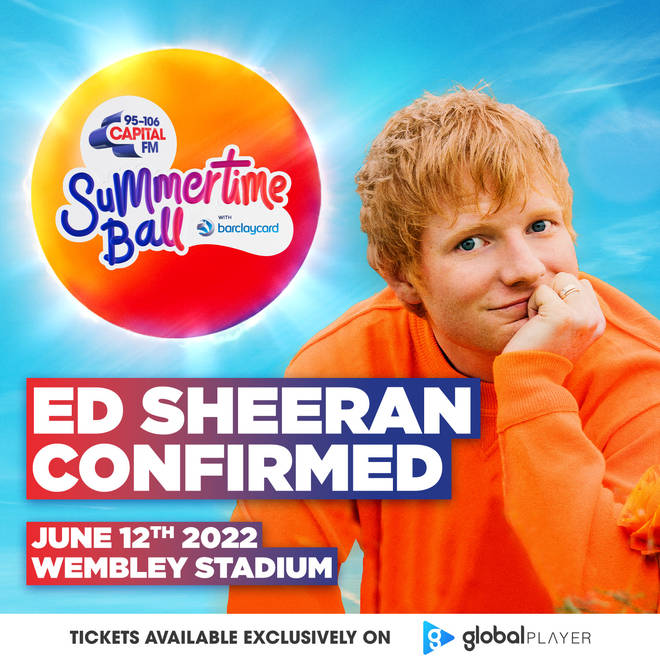 Ed Sheeran is returning to Capital's Summertime Ball with Barclaycard once again! In what will be Ed's third performance at the #STB, the international star is no stranger to Wembley Stadium!
The 'Bad Habits' singer recently had the 2021 hit as the most-played song on Global's radio stations at The Global Awards so of course we had to bring him along to this year's STB!
Joel Corry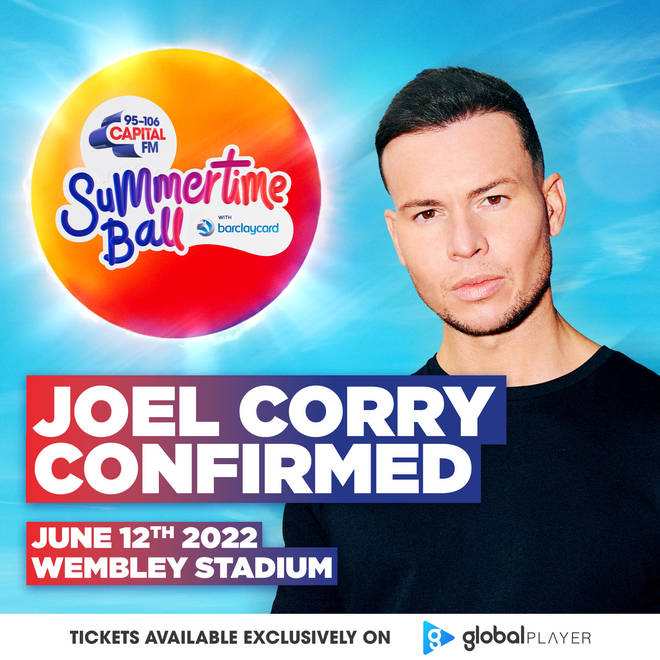 A regular in the Capital studio, Joel Corry is taking to the decks at Capital's Summertime Ball!
The incredible DJ had 2020's longest-running consecutive No.1 single with 'Head & Heart' feat. MNEK and it's certain he'll get the crowd of 80,000 partying.
Mimi Webb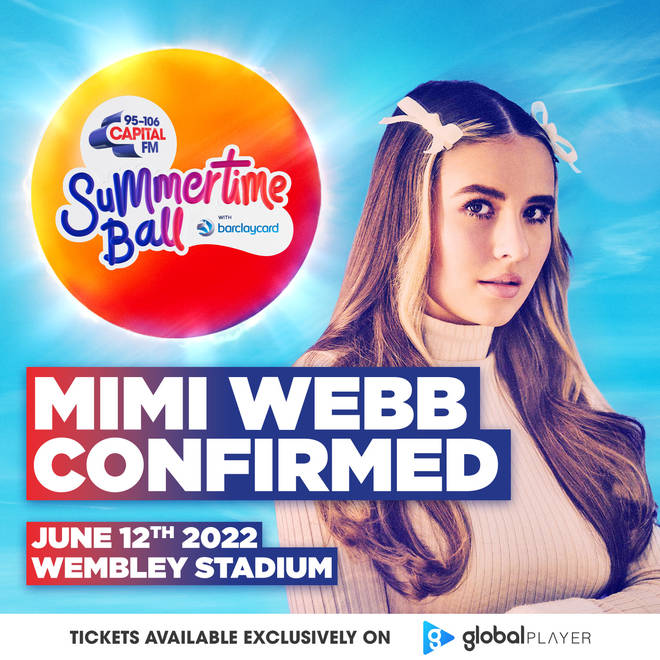 After soaring into the spotlight last year, Mimi Webb is making her Summertime Ball debut following her 'Rising Star' win at The Global Awards 2022.
You'll have heard Mimi's tracks 'House on Fire', 'Good Without' and '24/5' and we can't wait to hear her hits performed live at #CapitalSTB.
A1 x J1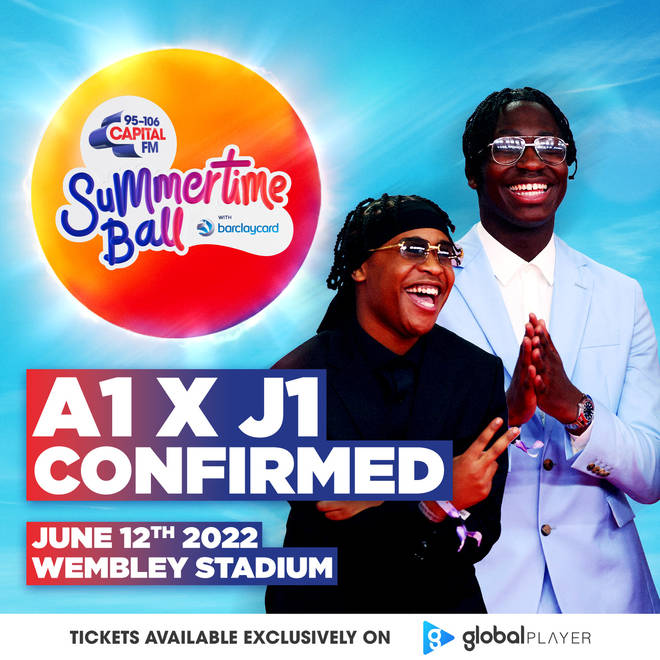 British hip-hop duo A1 x J1 are on this year's #CapitalSTB line-up after their impressive rise to stardom with track 'Latest Trends'
The rappers met online during the pandemic and will play their biggest gig yet when they take over the stage at Wembley Stadium.
Lauren Spencer-Smith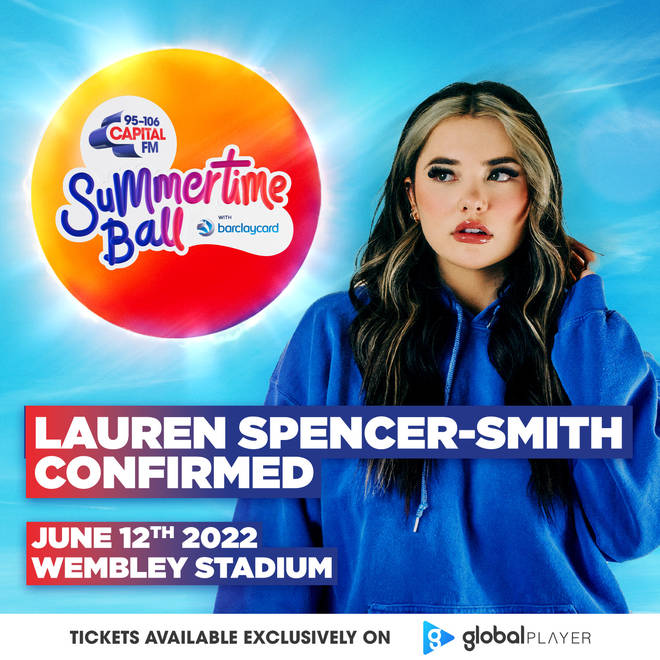 Lauren Spencer-Smith is one of the hottest breakthrough artists of the year and we can't wait to see her perform in what will be one of her first UK performances at the Summertime Ball.
After going viral on TikTok with her single 'Fingers Crossed', Lauren became an international star, climbing to the Top 10 of The Sky VIP Official Big Top 40.
Mabel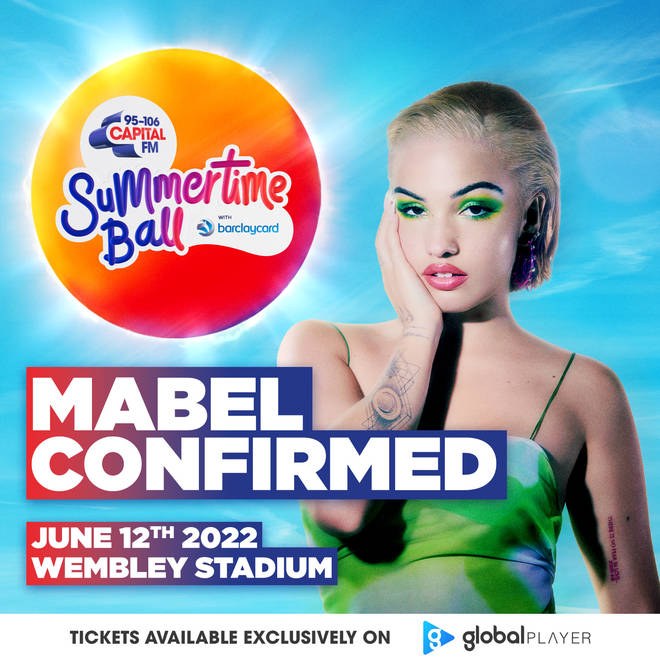 Her third performance at #CapitalSTB, Mabel is back! After winning Female Solo Artist at the BRIT Awards in February, Mabel is bringing a huge set to Wembley Stadium this June.
'Let Them Know' became one of our go-to summer soundtrack songs last year and 'Don't Call Me Up', 'Mad Love' and 'Boyfriend' are favourites among Capital listeners, so we can't wait to see what Mabel brings to the stage.
Aitch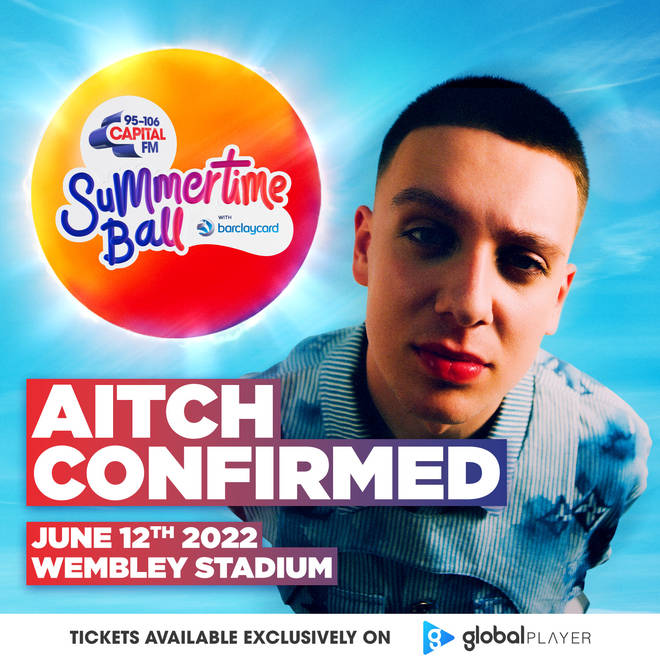 Aitch is guaranteed to get the whole of Wembley Stadium on their feet at this year's Summertime Ball after his latest single 'Baby' featuring Ashanti went straight to the top of The Sky VIP Official Big Top 40.
It's been a huge couple of years for the 22-year-old and his STB performance will be a set you don't want to miss!
Tate McRae
A name you're seeing all over your social feeds at the moment, Tate McRae took over the internet with her song 'One Day', and after scoring multi-platinum hit 'you broke me first' she's releasing her debut studio album next month.
Summer 2022 is going to be huge for Tate McRae and we can't wait to see her light up Wembley Stadium.
Jax Jones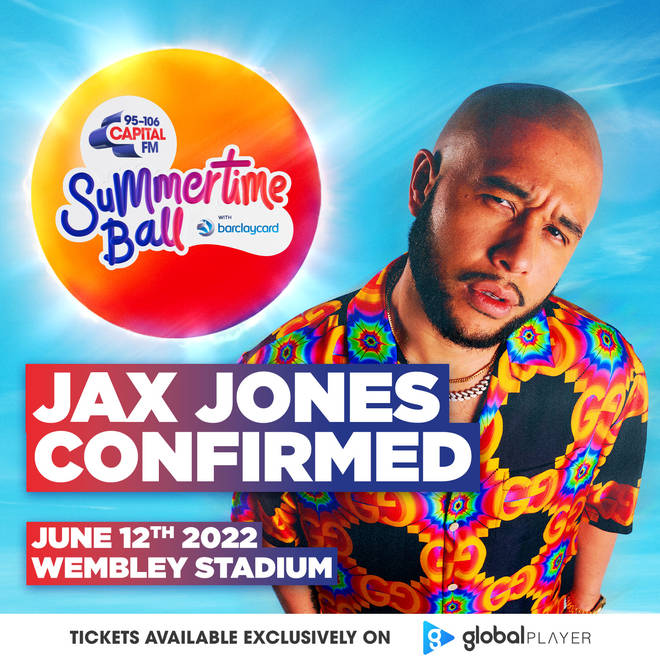 Jax Jones will put on one unmissable summer party with his set at this year's #CapitalSTB – if you've seen his ball sets before, you know the kind of performance he's planning! Plus, he's already promised us 'a whole new show' this year.
The DJ, songwriter, record producer and remixer is a favourite among Capital Listeners thanks to his catalogue of bangers which include 'Harder', 'Instruction', 'You Don't Know Me' and 'Out Out'.
David Guetta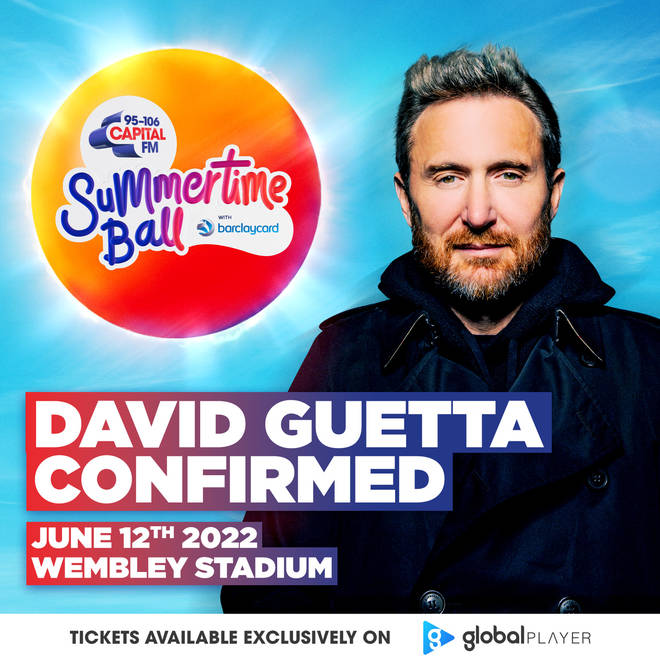 One of the world's biggest DJs, David Guetta is going to bring one massive party to Capital's Summertime Ball with Barclaycard stage after cementing his international status with huge dance tracks including 'Titanium', 'Heartbreak Anthem' with Little Mix and Galantis, and 'If You Really Love Me (How Will I Know)' with Capital's own MistaJam and John Newman.
It's David Guetta's third Summertime Ball, but this time he'll have an even bigger collection of bangers to get 80,000 people dancing at Wembley Stadium!
Harry Styles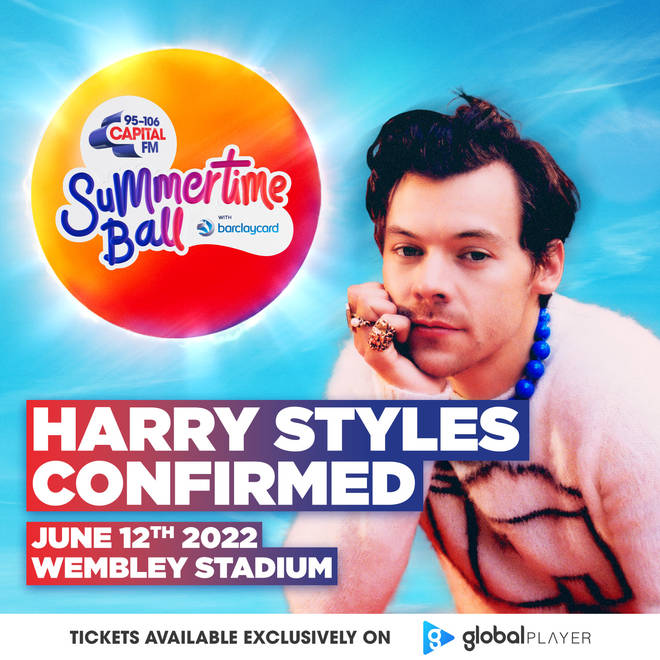 Yep, actual Harry Styles is heading to the Summertime Ball and we can't stop screaming!
After making his Coachella debut and dropping his third album 'Harry's House' the one and only Mr Styles will not only be making his debut as a solo artist at Wembley Stadium but he'll have a bunch of new songs for one iconic performance.
We still can't believe it either!
Becky Hill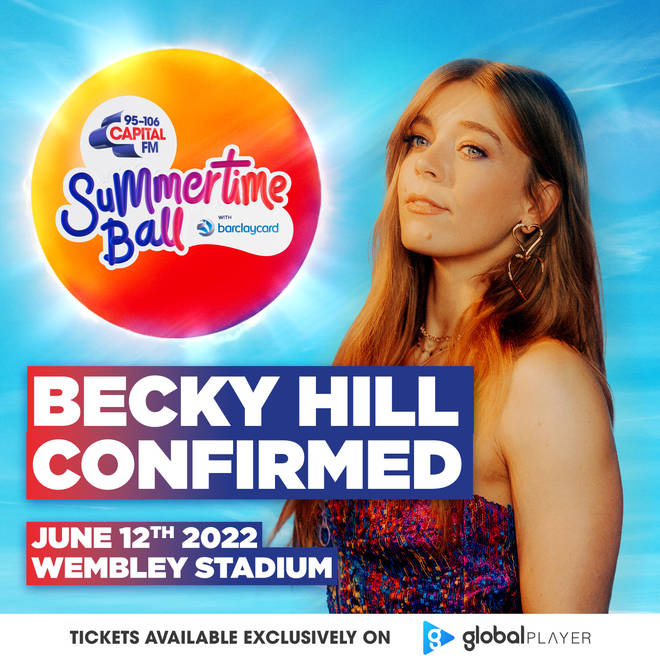 The Queen of dance music Becky Hill is back as a baller, this time making her Summertime Ball debut as a solo artist!
After winning British Dance Act at this year's BRIT Awards, 2022 has continued to be a massive year for Becky who embarks on tour this summer no doubt bringing her latest hits including 'My Heart Goes', 'Better Off Without You' and 'Crazy What Love Can Do' featuring David Guetta.
Gayle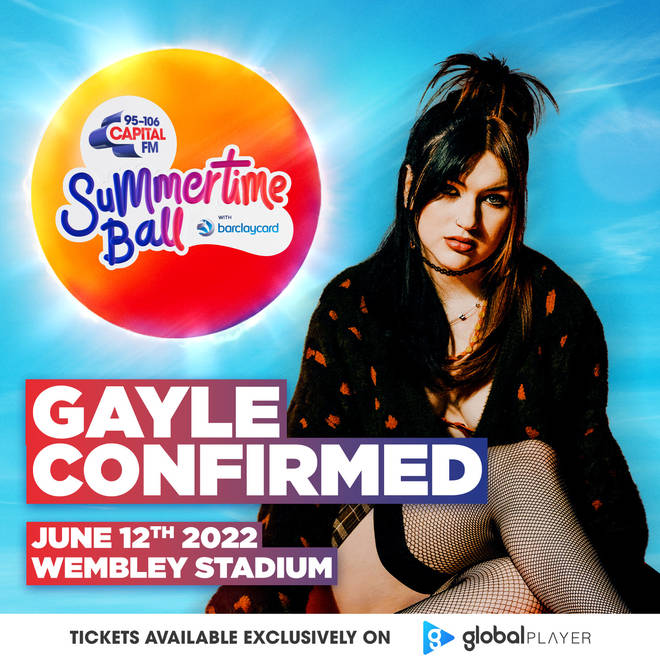 We cannot wait to welcome Gayle to the Summertime Ball stage after her hit 'abcdefu' took over TikTok last year.
The rising star has the likes of Olivia Rodrigo sliding into her DMs and is besties with fellow TikTok breakout star Mimi Webb, so you already know the kind of vibe Gayle's going to bring to the #CapitalSTB stage.
George Ezra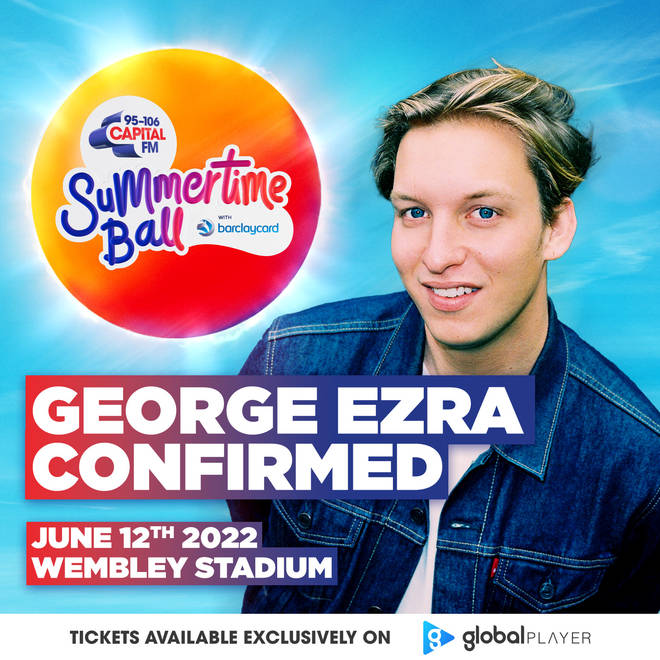 George Ezra is playing his first ever Summertime Ball and it's going to be one massive performance from the 'Anyone For You' hitmaker.
Heading on a string of summer tour dates before he takes to the #STB stage, George is also dropping his third album 'Gold Rush Kid' two days before taking over Wembley Stadium!
Sigala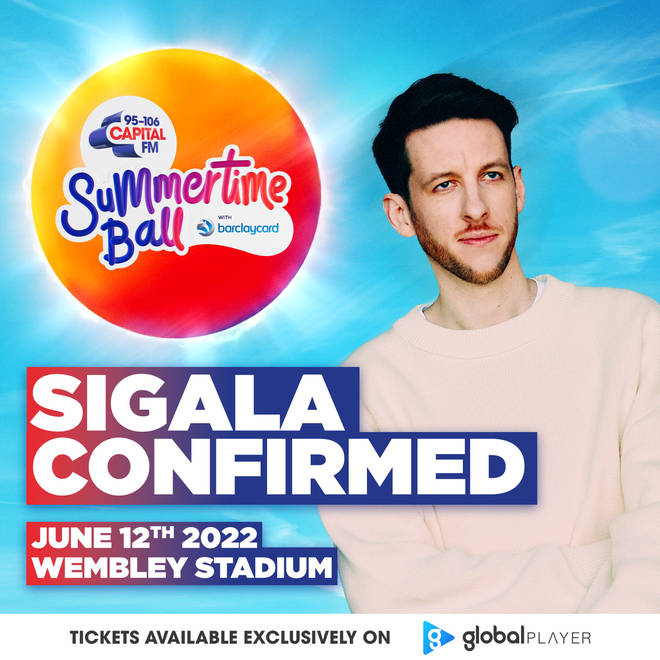 It's not a Summertime Ball without Sigala igniting the party!
It's a well known fact this DJ only makes bangers and we just hope 80,000 of you are ready to dance!
Eddie Benjamin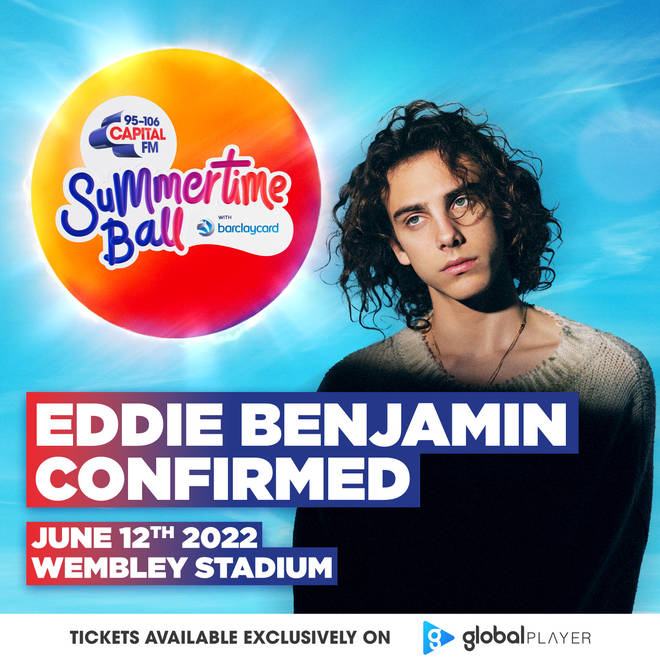 Fresh from supporting the one and only Justin Bieber on his worldwide tour, Eddie Benjamin is making his Summertime Ball debut after dropping his debut single 'Weatherman' earlier this year.
The Australian star shot to fame at 16 years old when he start producing for some massive stars such as Meghan Trainor and now he'll be taking to the iconic Wembley Stadium stage for a set you don't want to miss!
ArrDee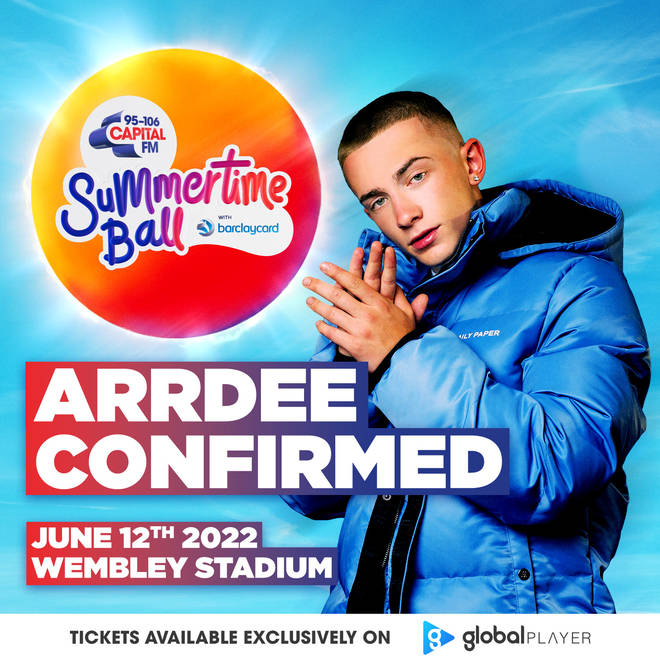 Making his Summertime Ball debut, Arrdee is joining our massive line-up after dropping a catalogue of hits in the last year including 'Flowers', 'Oliver Twist' and 'War' with Aitch.
After a sensational debut at Capital's Jingle Bell Ball in December, he'll play to the huge Wembley Stadium crowd at Summertime Ball in what we know will be an unmissable moment.
Anne-Marie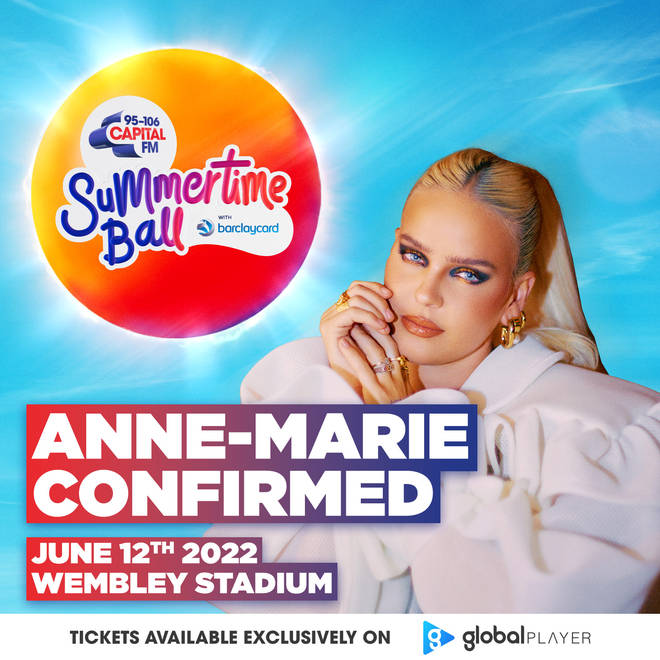 Returning for her fourth #CapitalSTB, Anne-Marie is set to get 80,000 fans dancing once again.
A firm favourite among Capital listeners, Anne-Marie will bring another huge set to the Wembley Stadium stage after collaborating with the likes of Little Mix, Niall Horan and KSI in the last couple of years.
KSI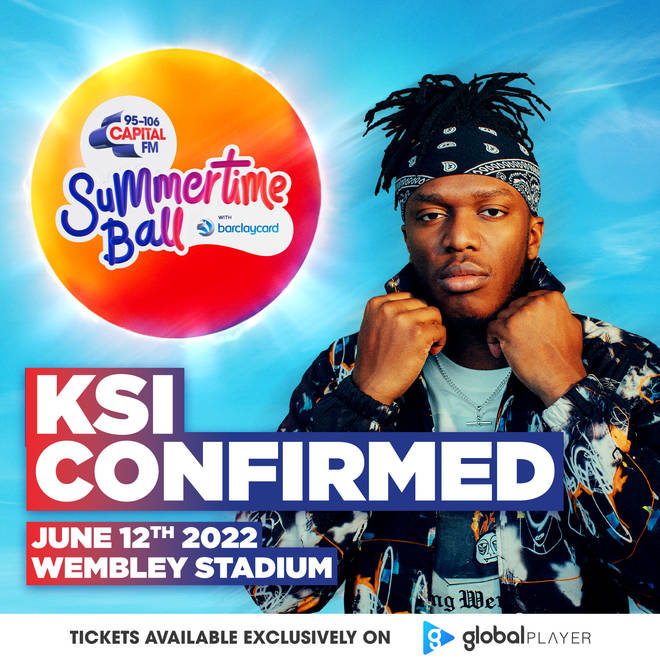 YouTuber turned rapper KSI will be performing at Wembley Stadium for the first time ever, playing his biggest show yet after having the biggest-selling debut album of 2020 when he released 'Dissimulation'.
KSI is known for his hits 'Holiday', 'Patience' and his collaboration with fellow baller Anne-Marie 'Don't Play' and we can't wait to see what he brings to the stage!
Maisie Peters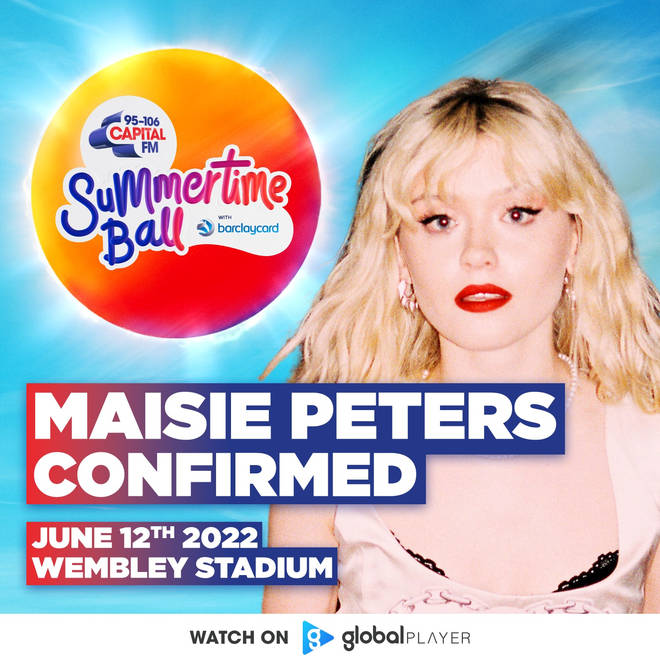 The incredible Maisie Peters will also be performing at Capital's Summertime Ball with Barclaycard!
She's a brilliant new talent, currently on tour with Ed Sheeran and she's fantastic live. Yes Maisie!
Sam Ryder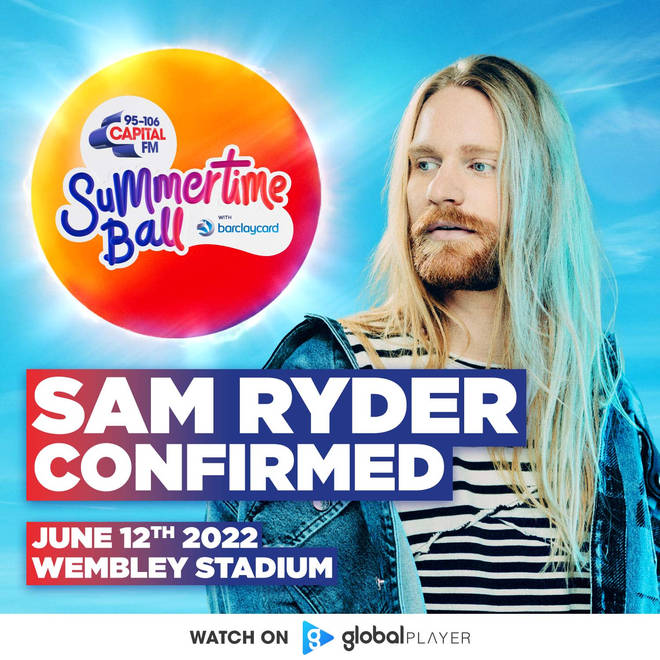 Fresh from Eurovision, certified national treasure, Sam Ryder, will be making his Wembley debut!
Nathan Dawe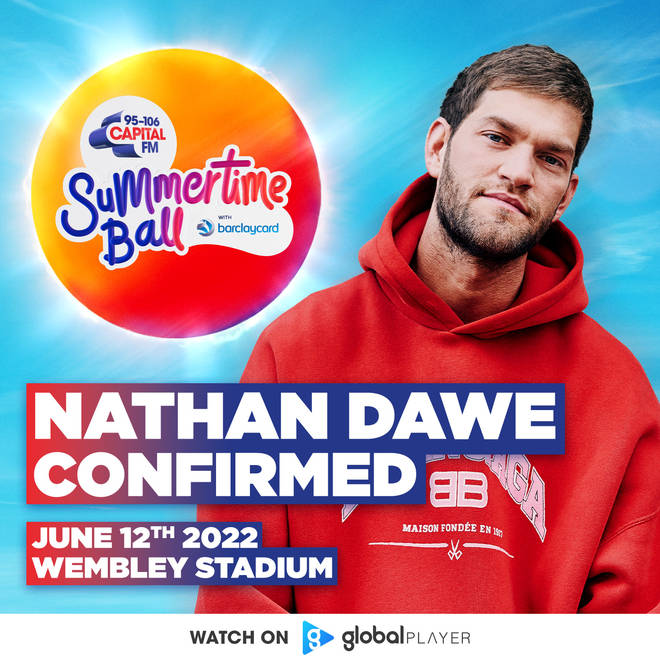 Nathan Dawe has worked with fellow Ballers Anne-Marie ('Way Too Long') and KSI ('Lighter) and now he's gearing up for his STB debut!
> Here Are All The Ways You Can Listen To Capital