WATCH: Tiffany Haddish Shades 5H At MTV VMAs, And Nicki Minaj SHUTS. HER. DOWN.
21 August 2018, 05:39
Comedian Tiffany Haddish made some pretty shady comments about 5H, so Nicki Minaj took it upon herself to publicly defend them.
Comedians Kevin Hart and Tiffany Haddish joined forces to open the MTV VMAs and roast every single nominee in sight...
Including Camila Cabello's former band mates, Fifth Harmony.
> Nicki Minaj Goes In On Kylie Jenner After Not Getting The No. 1 Album Spot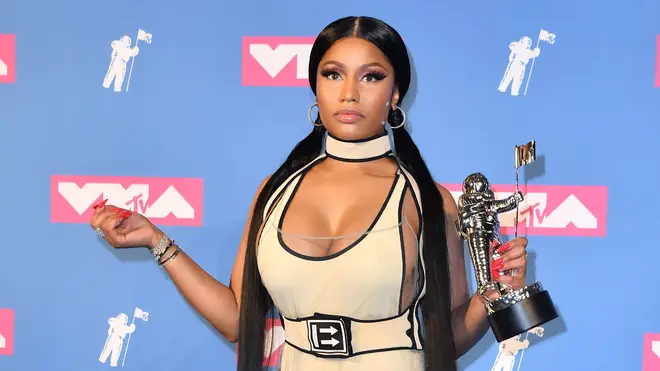 The 'Girls Trip' star began to gush over Camila Cabello (whose name she may or may not have repeatedly got wrong) and congratulated her on her whopping five nominations, before saying "For all of the fans watching at home... Hi Fifth Harmony!"
When Nicki Minaj collected her VMA for Best Hip Hop, the 'Starships' icon thanked Tiffany before saying "Don't come for Fifth Harmony, because Normani is that b****", alluding that her song with Khalid - 'Love Lies' - is currently charting higher than Camila's.
NOTE: Don't mess with 5H. It won't end well for you.
> Grab Our App For All The Latest News And Gossip From The MTV VMAs