MTV VMAs 2016: Best Fashion Moments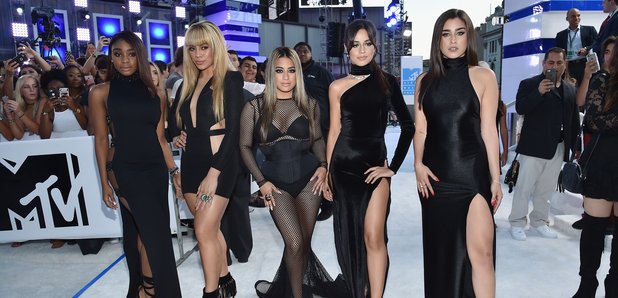 You can always rely on the MTV VMAs to bring us the craziest fashion... and this year did not disappoint.
We've had Lady Gaga's meat dress and then don't even get us started on Miley Cyrus last year with her million outfit changes - each even weirder than the one more.
2016 was no different, so grab a cuppa and sit down and relax - we've rounded up the best, most talked about and the seriously weird fashion from the red carpet.
Beyonce and Blue-Ivy
So... we need to take a moment to appreciate just how INCREDIBLE Beyonce looks and just how ADORABLE Blue-Ivy is. Check out their seriously sassy outfits. Looking good, girls!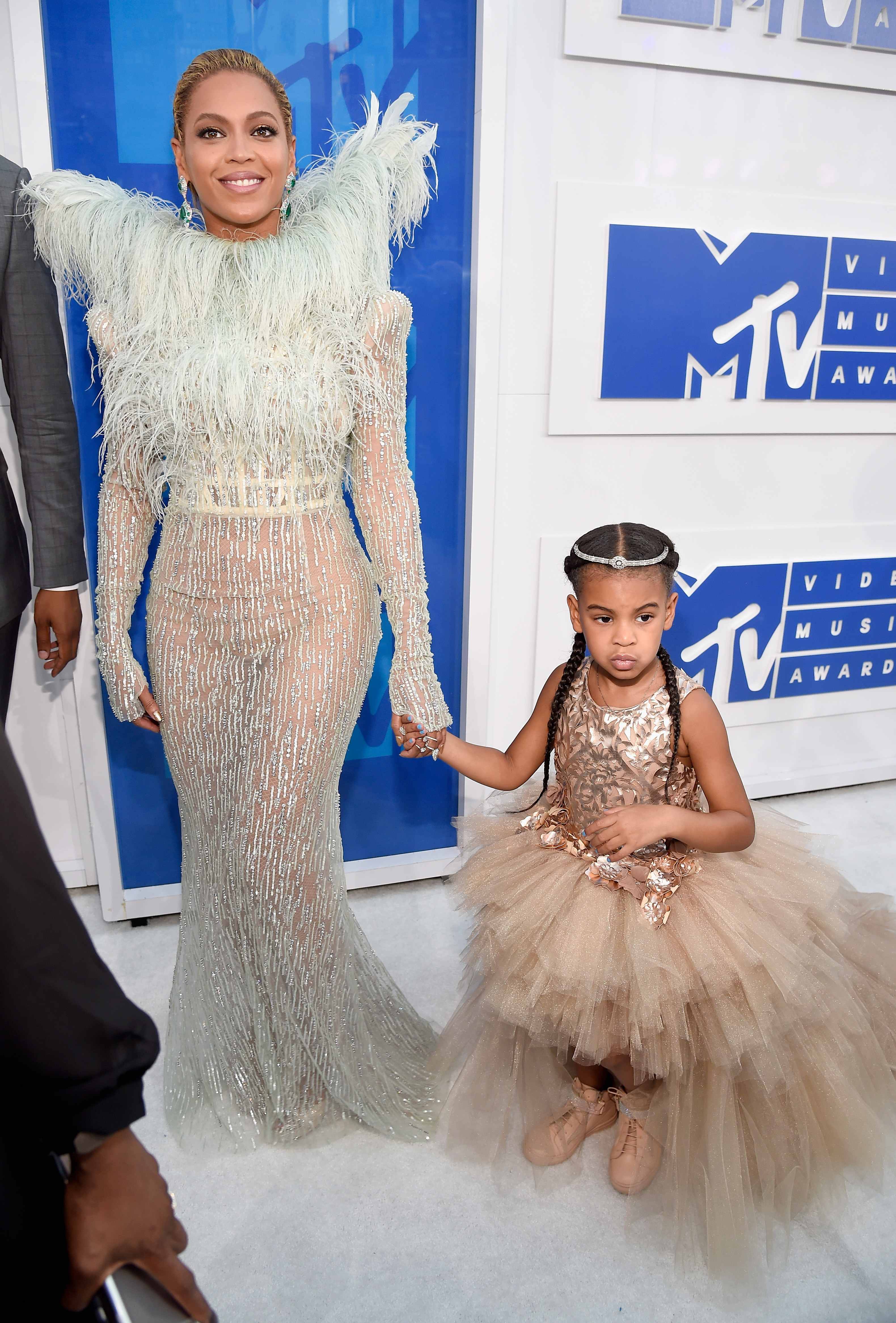 Amber Rose
This is quite a conservative look for Amber Rose. Baring in mind she turned up to last years VMAs in matching graffiti dresses with BFF, Blac Chyna.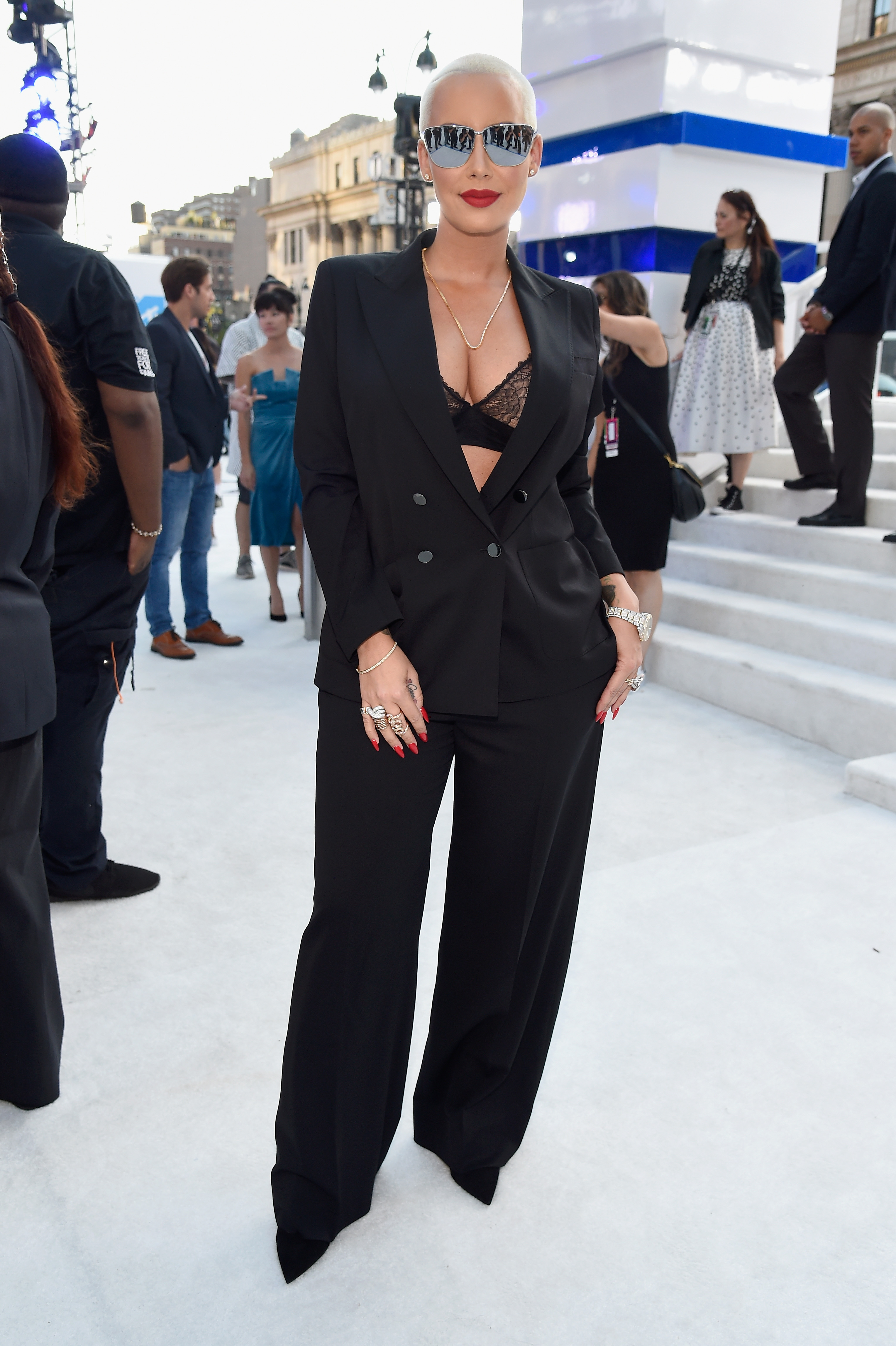 Nev Schulman and Laura Perlongo
Erm... we're not sure that we would've gone completely topless when pregnant but whatever floats your boat! We mean... Laura does look incredible.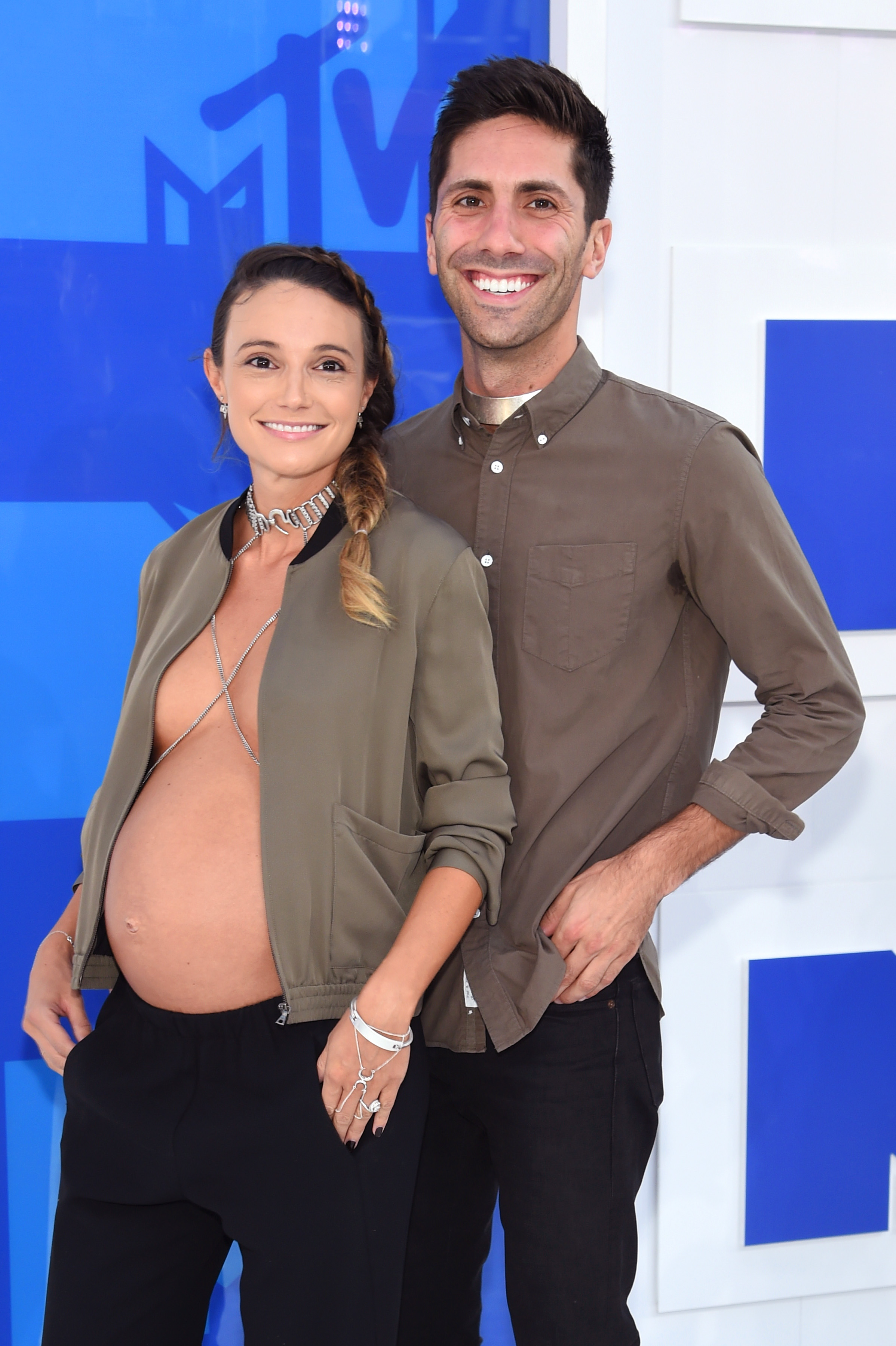 Baddie Winkle
Miley Cyrus' pal, Baddie Winkle, made sure that she was the centre of attention as she strutted her stuff on the carpet.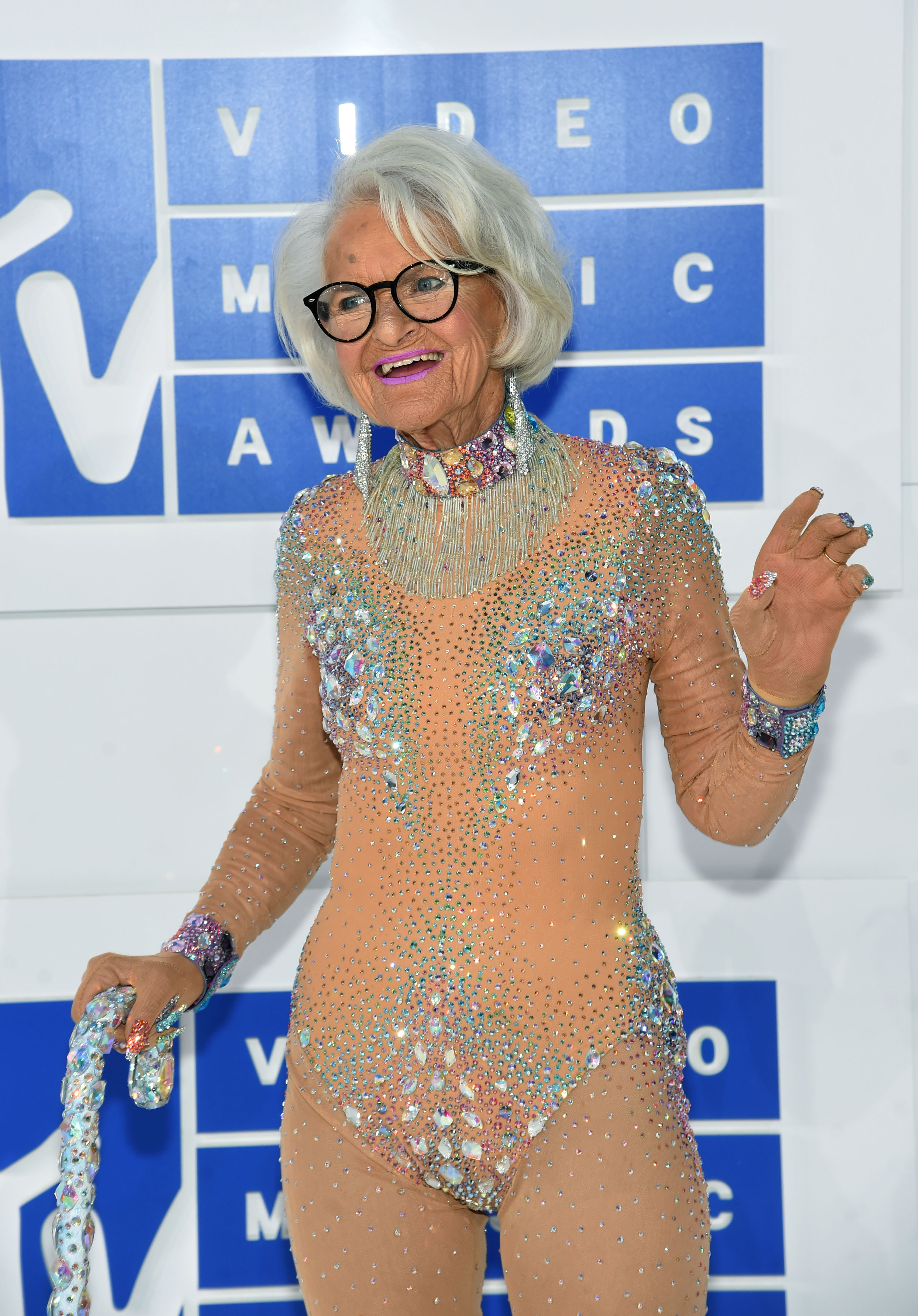 Hailey Baldwin
We know she's a supermodel and everything but it is seriously unfair how incredible Hailey Baldwin looks. Between her bronzed make-up look and black embellished jumpsuit, she looks INSANE.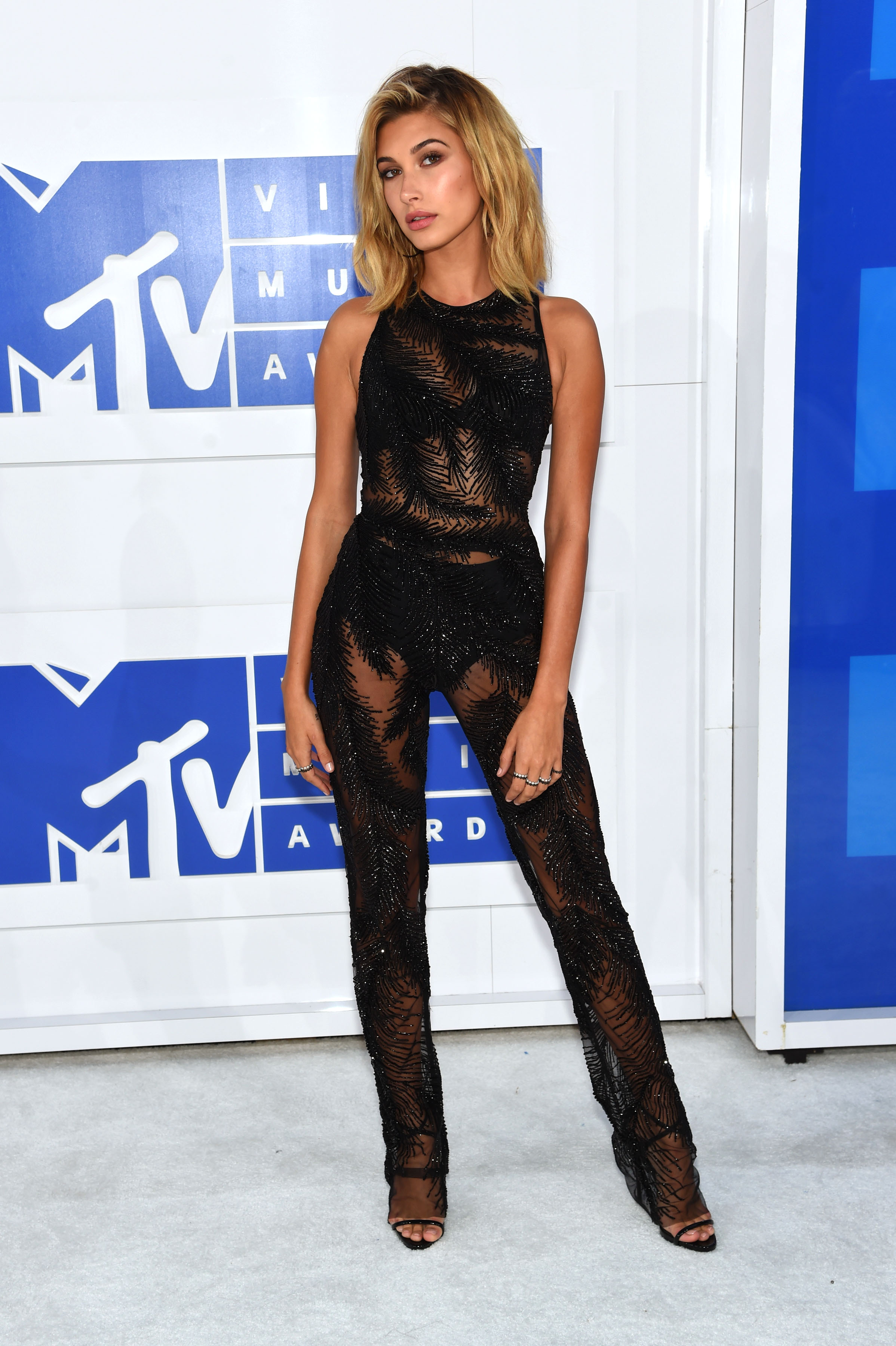 Nicki Minaj
The sassy Queen that is Nicki Minaj moved away from her normal crazy outfits and opted for something far more chic. Suits you, Nicki!
Fifth Harmony
The girls co-ordinate their looks in LBD's but still manage to show off their individual personalities which we LOVE.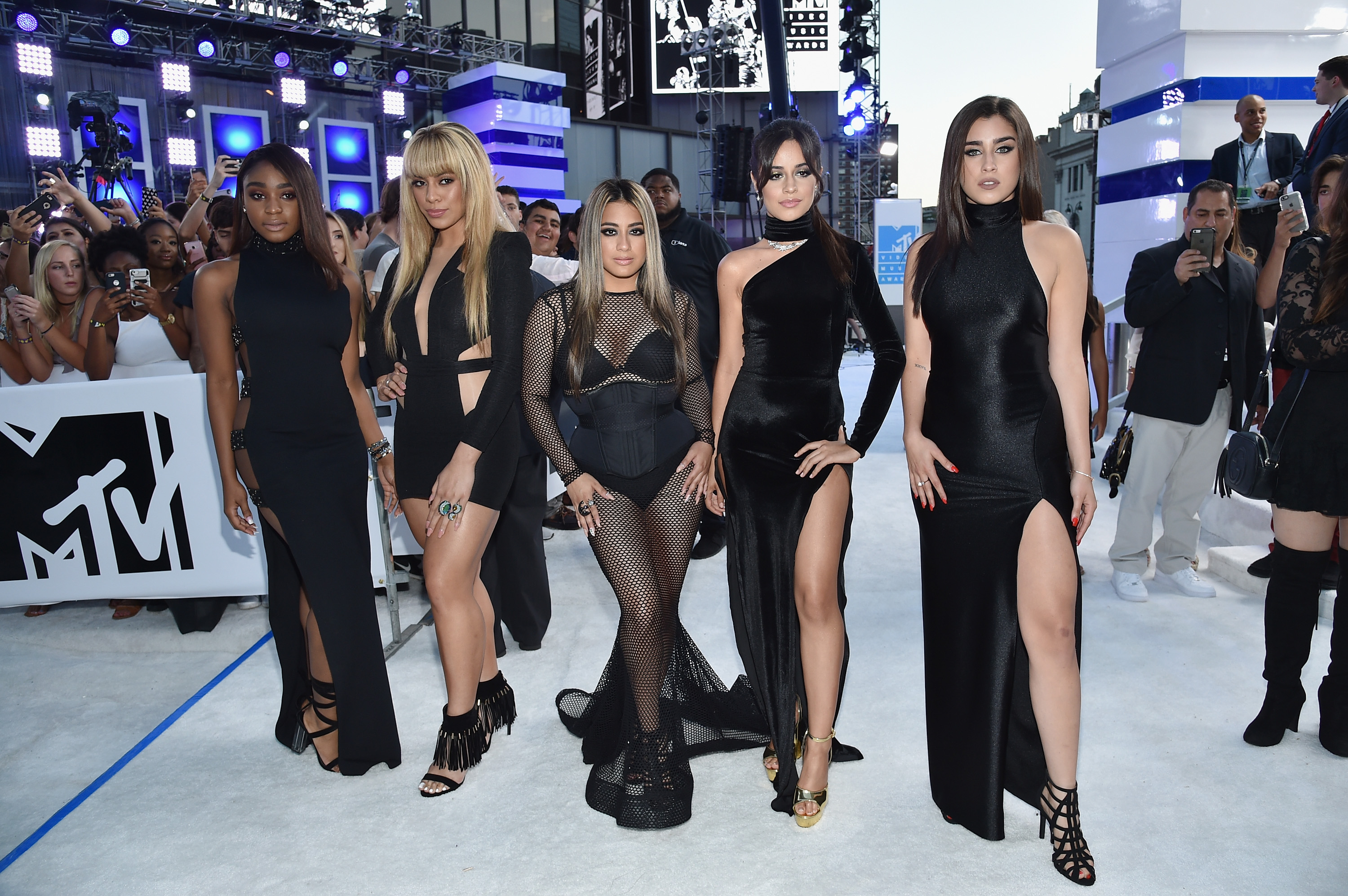 Hailee Steinfeld
In a multi-coloured dress, the young singer looked completely amazing as she made sure all eyes were on her in a bold mini dress.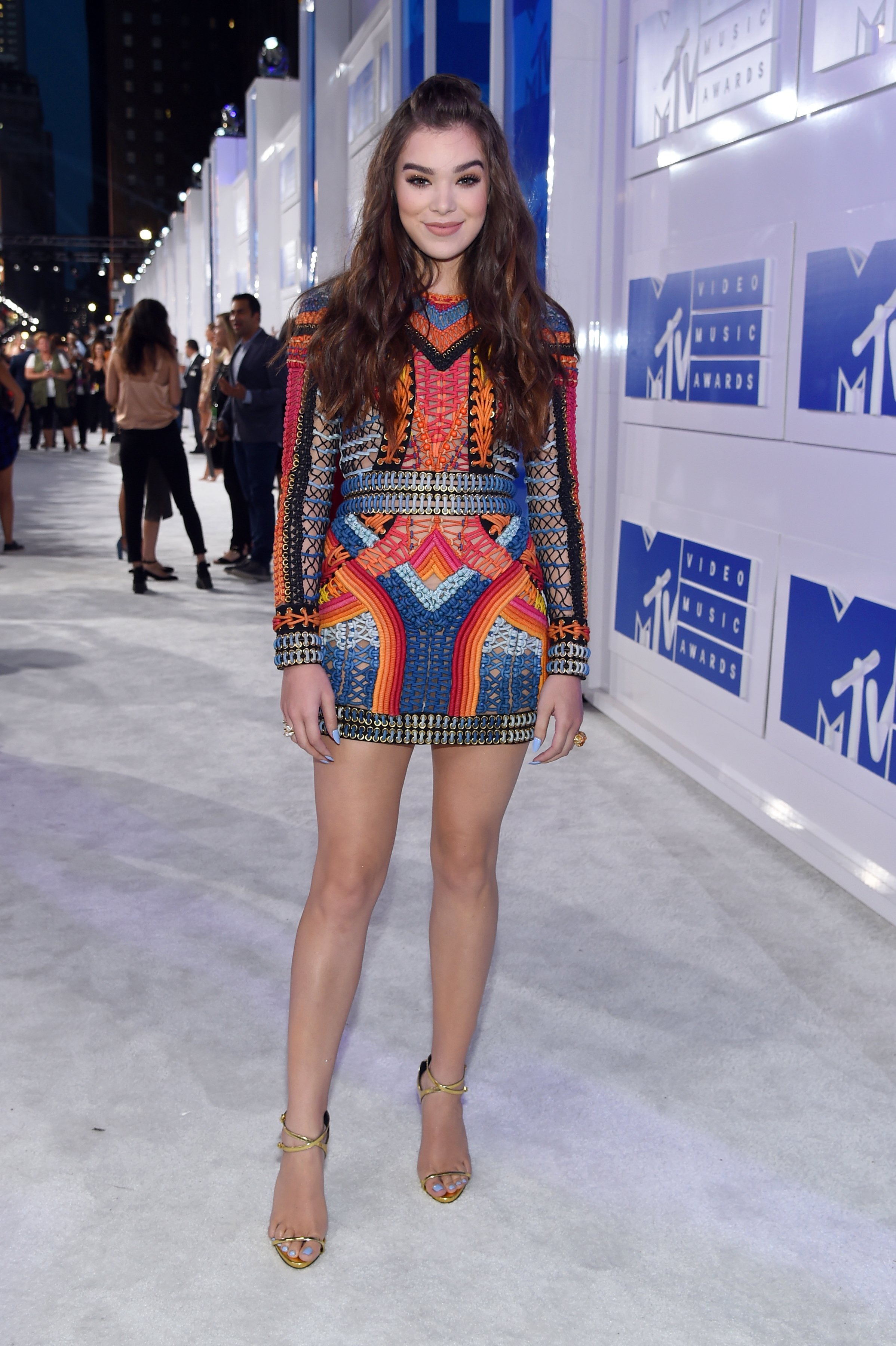 Kim Kardashian West and Kanye West
Here they are! Kim Kardashian West and Kanye West have arrived and don't they look amazing. With Kim in an LBD and Kanye West rocking some Pablo wears, the King and Queen of showbiz completely played.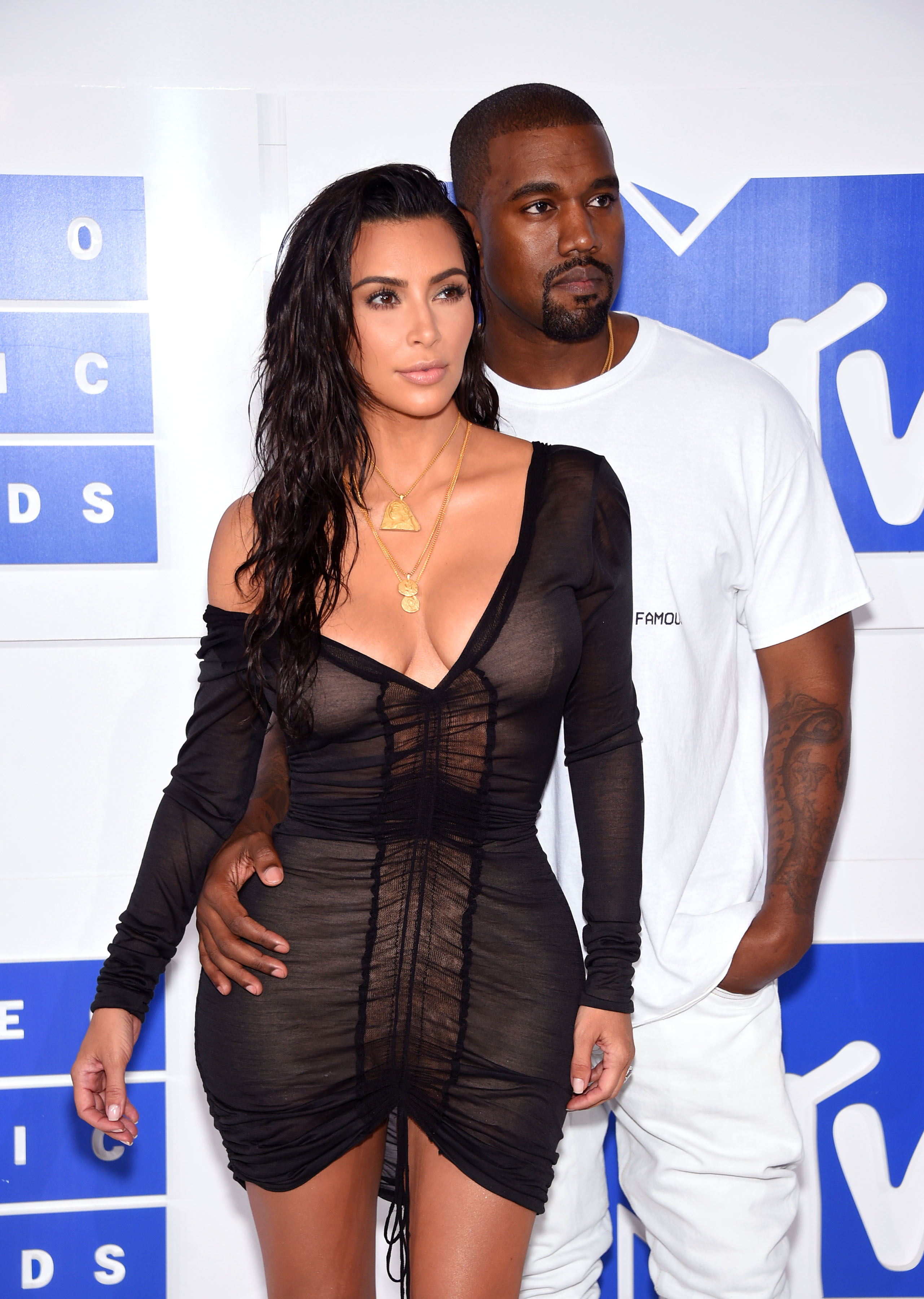 Jojo
Rocking some serious 70's vibes, Jojo blew us away with her flared trousers and tousled waves. LOVE.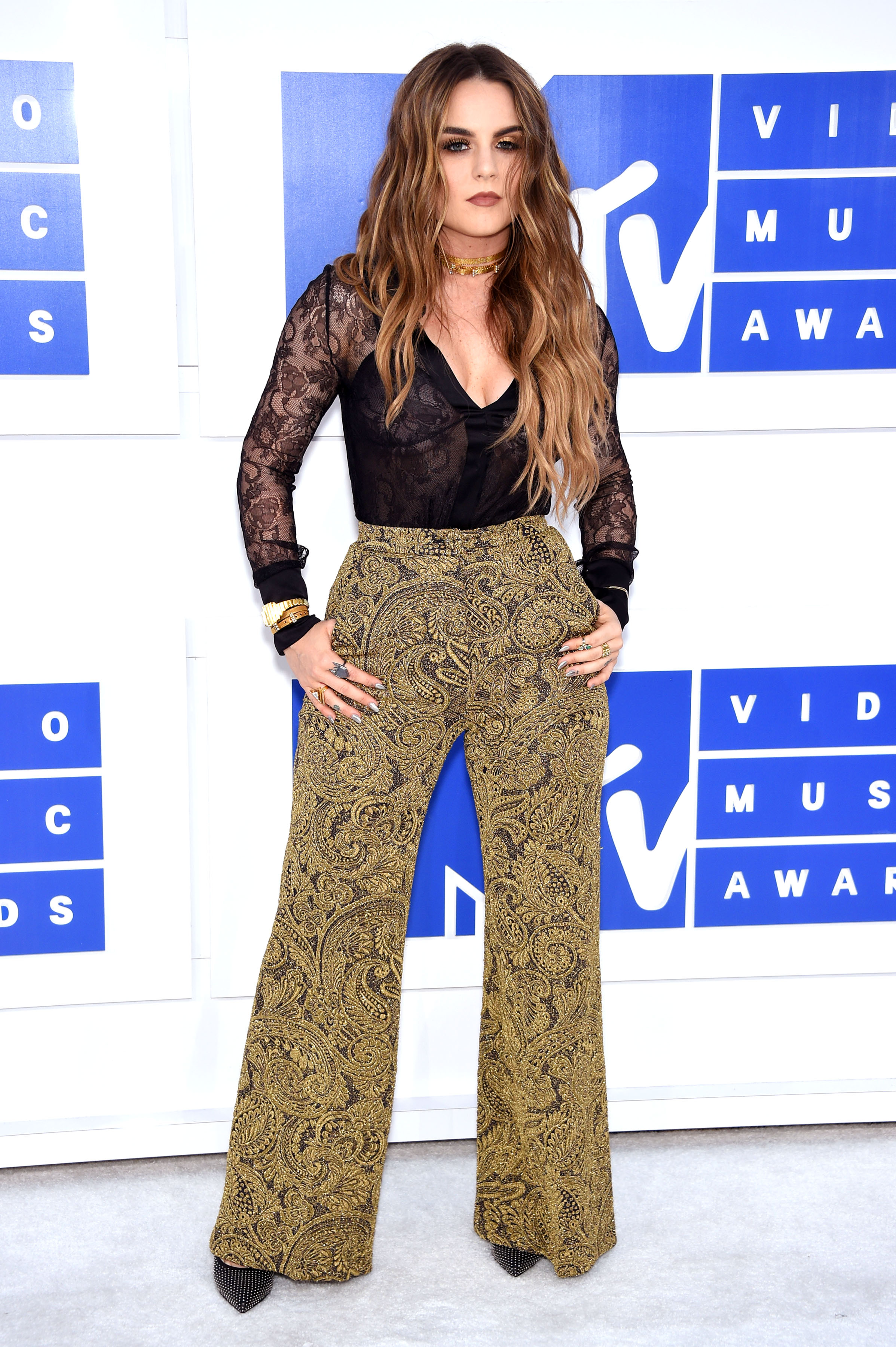 Ariana Grande
10/10 to Ariana Grande for nailing the co-ord trend. Complete with her signature ponytail, obvs.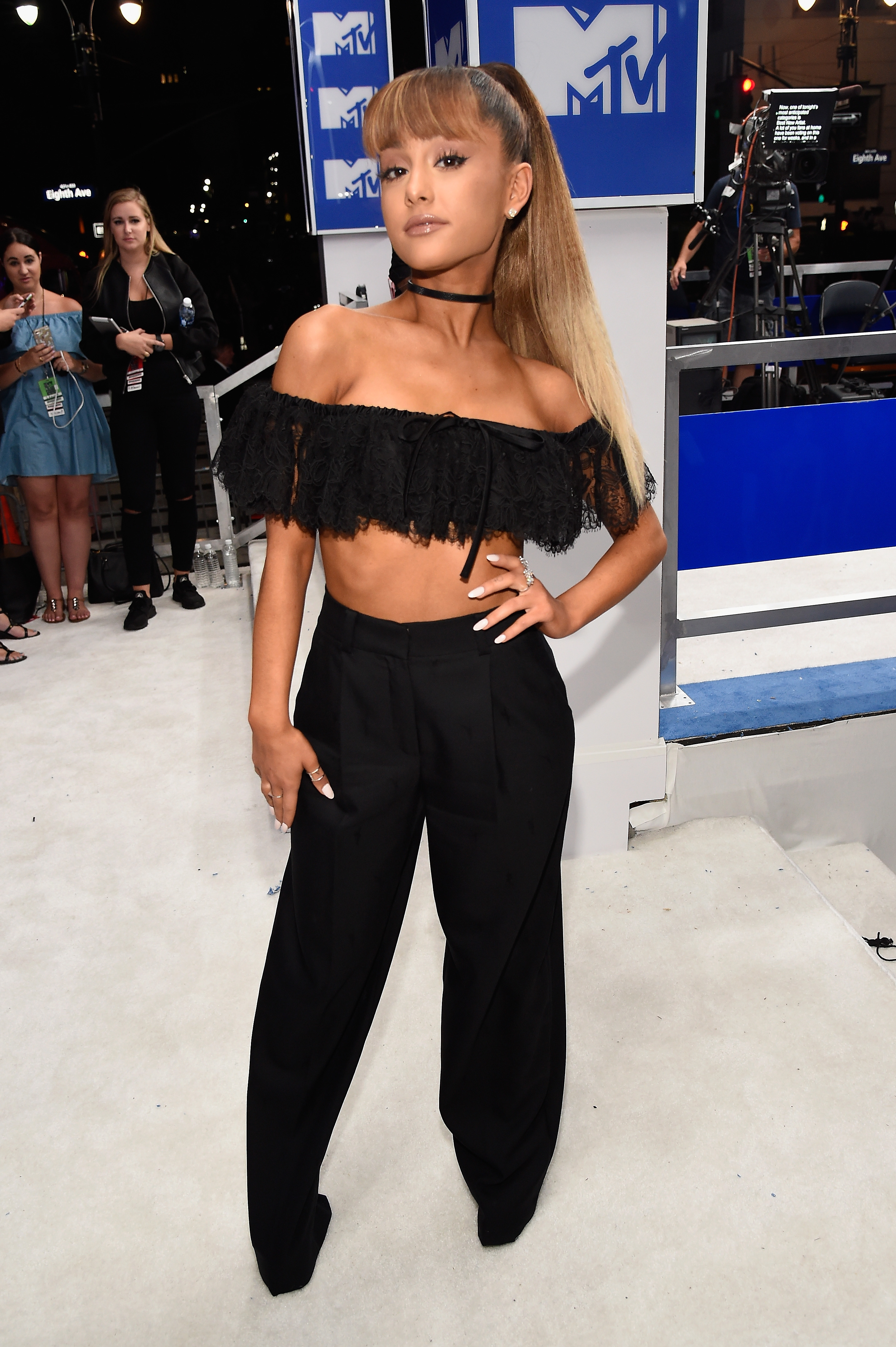 Britney Spears
It's Britney, bitch. In a tailored LBD, we are literally SO excited to see her perform shortly.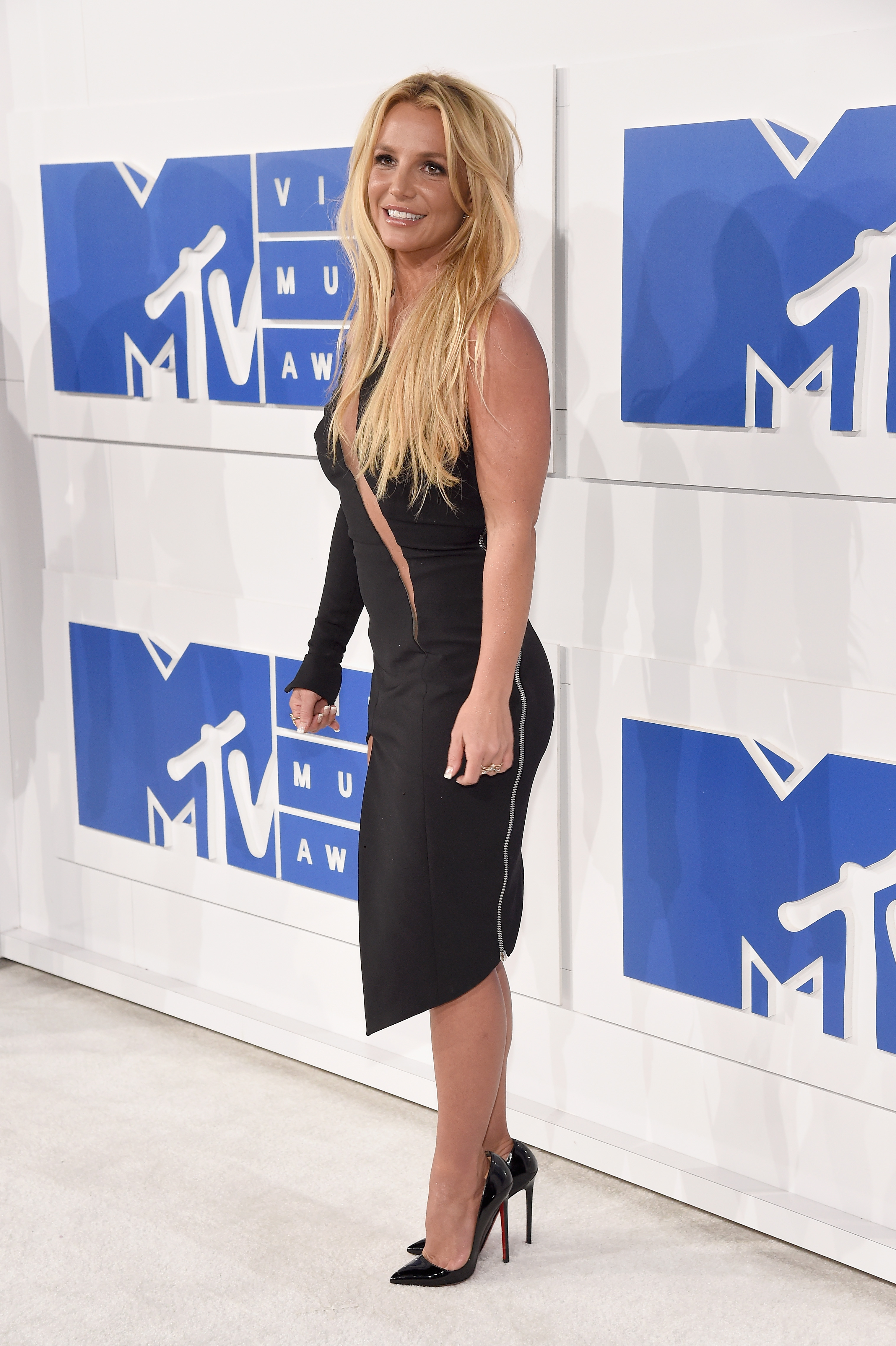 Rihanna
It was an all pink affair when Rihanna kicked off the show. Sporting some pink dungarees and her signature over the knee boots, Rihanna nailed her opening set.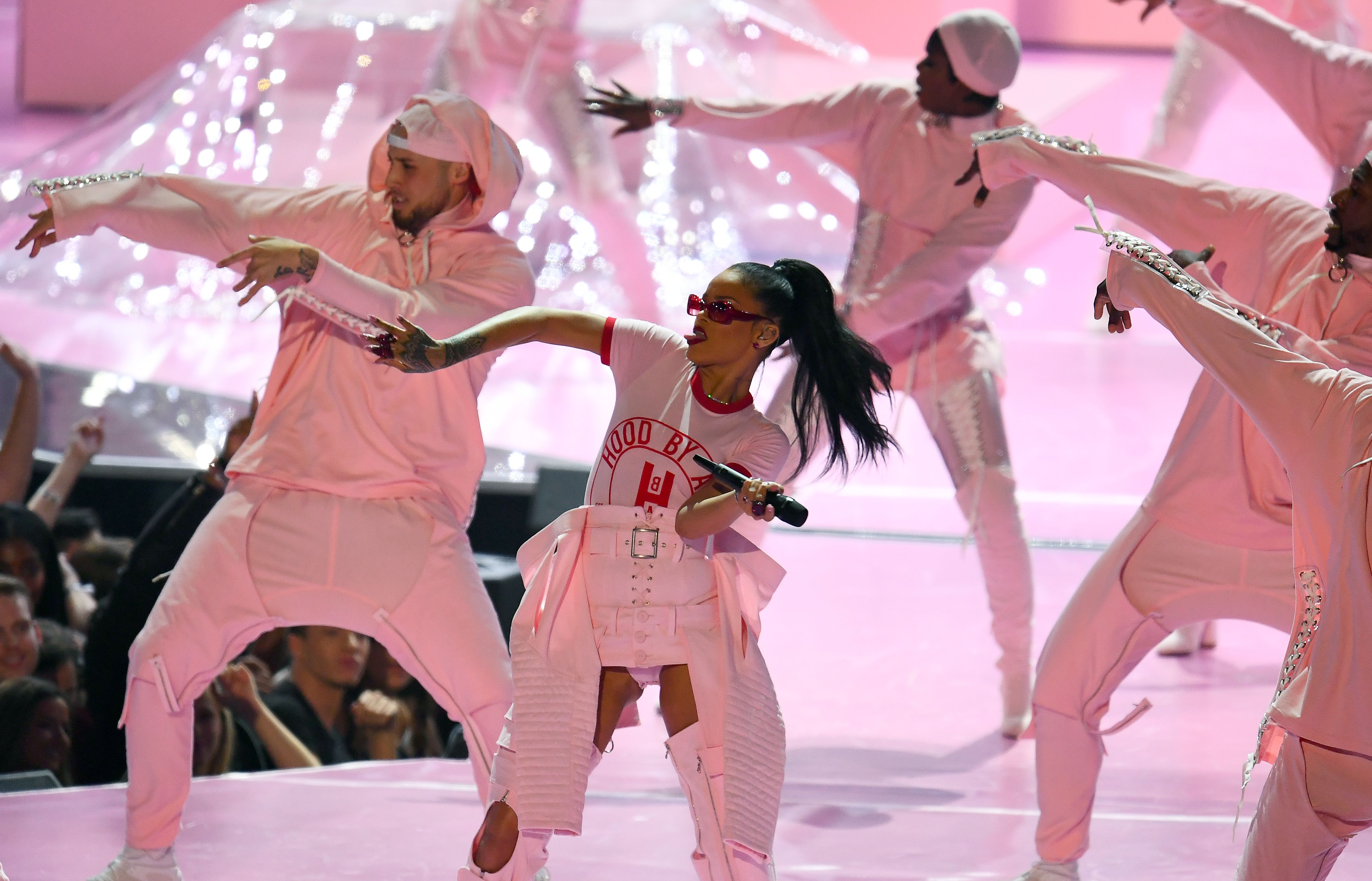 Ariana Grande
Sporting her normal girly vibes, Ariana Grande opted for a white crop top and trousers, with a pink mac over the top. Complete with visor, we're not sure if Ari is going to the gym, going to a club or going to play golf.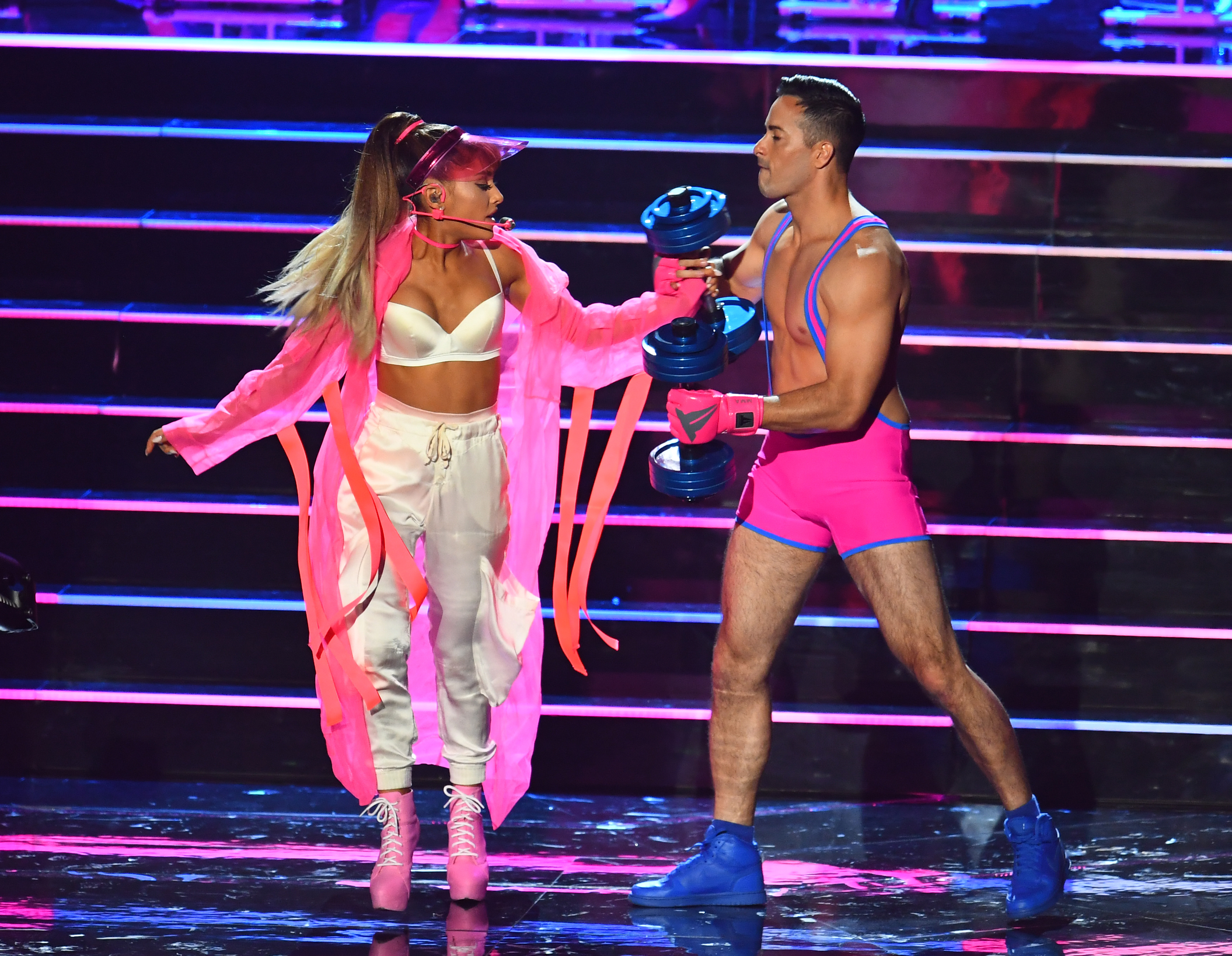 Britney Spears
Making her VMAs return, Britney opted for an embellished yellow leotard. Because... why not?