MTV VMAs 2016: Most Talked About Moments Inc Kanye's New Video, Drake Admitted He Loves Rihanna & Celebs Fangirling
29 August 2016, 04:32 | Updated: 29 August 2016, 04:56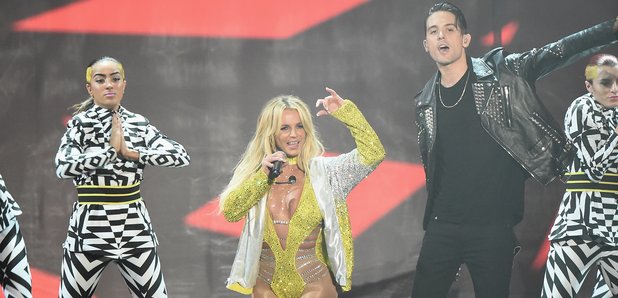 It's always an unmissable night in the world of music - and this year was no exception! Check out all the must-see moments from the MTV VMAs 2016!
All the stars come out in force for the MTV VMAs - and 2016's event saw everyone from Ariana Grande to Kimye grace the red carpet and take to the stage on the night.
Check out all the unmissable moments, from Beyonce walking the red carpet with Blue Ivy and Kanye West premiering his new video to Frankie Grande's dance moves in the audience.
It finally happened - Drake admitted he's LOVED Rihanna since he was 22 years old!
When Drake gave a speech for Rihanna's Vanguard Award, he managed to drop in the fact that he's always been in love with Rihanna from the day he met her. Can you guys just get married already?!
I'm just gonna leave this gem right here... #VMAs pic.twitter.com/31c5QZlpXJ

— Video Music Awards (@vmas) August 29, 2016
Kanye West premiered his new music video 'Fade' after a traditional four-minute monologue
Ahead of the first viewing of Kanye's new video, he went on an epic monologue (no surprise there!) and told the crowd that he wouldn't be annoyed to lose out on an award to Beyonce - because he is always wishing for her to win!
"I came here to present my new video, but before I do that, Imma talk." - @kanyewest #VMAs https://t.co/ukVtlkcIsD

— MTV (@MTV) August 29, 2016
NEW @KANYEWEST VIDEO https://t.co/N502jRgWxc

— MTV (@MTV) August 29, 2016
Beyonce walked the red carpet with Blue Ivy, who looked ADORABLE!
Queen Bey brought her little girl along for a turn on the red carpet - and gave us serious mother and daughter goals as they both rocked some very extravagant gowns - but we have to say our fave was Blue's princess dress!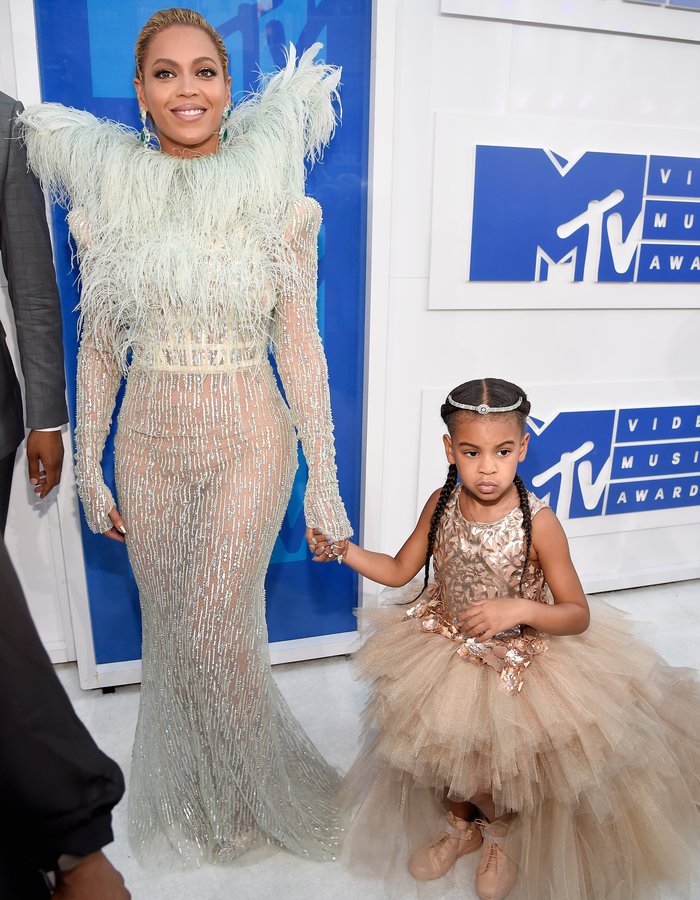 Ariana Grande performed with Nicki Minaj... on an exercise bike!
NGL, you're lucky if we make it to the gym once a month, let alone SING on an exercise bike - but Ariana proved she had some serious #skillz as she took to the stage and killed two birds with one stone!
The fact that this girl can still belt while exercising is beyond me #VMAs @ArianaGrande pic.twitter.com/JtErbvvJJJ

— Video Music Awards (@vmas) August 29, 2016
Frankie Grande won the award for biggest fan boy of the night - and danced along to EVERY performance
SRSLY. We need to make him our best mate, like, now because Frankie Grande is our spirit animal, busting out some SERIOUS moves to all of the night's performances!
you're the best @frankiegrande #vmas pic.twitter.com/0uCIIbaEqR

— ádri (@purposejb) August 29, 2016
Chance The Rapper SERIOUSLY fangirled when Kanye West name-dropped him as the 'future' of music
Well, you would get pretty excited if Kanye gave you such a high accolade, right?
Chance The Rapper when Kanye called him the future. He's such a fangirl lol #VMAs pic.twitter.com/DkQf4OxKtQ

— // Venny // (@DarthVenn) August 29, 2016
Britney got up close and VERY personal with G Eazy on stage...
....erm, what are you grabbing there, Brit?!!!
PHEW, that was eventful. See you next year for more of the same from the MTV VMAs!