Who's Performing At The 2018 MTV Video Music Awards?
20 August 2018, 12:07 | Updated: 20 August 2018, 12:10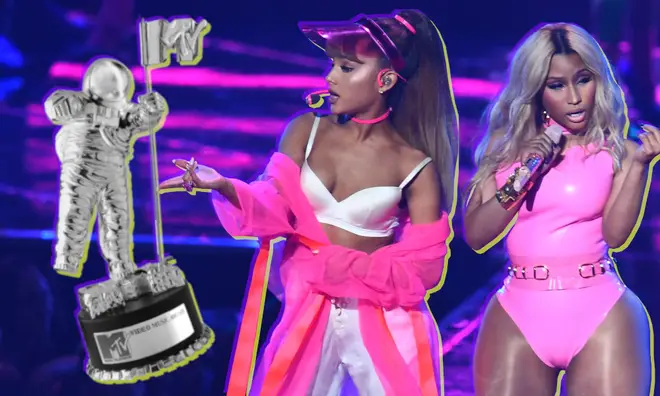 With HUGE A-listers stars at the MTV VMAs this year, you're not going to wanna miss any of these iconic live performances...
In the past, Britney Spears has danced with a snake, Christina Aguilera kissed Madonna and Beyoncé revealed her pregnancy live on-stage.
So what could possibly happen at the 2018 MTV Video Music Awards? If they're tagline "Everything Might Happen" is anything to go by, we can't wait to see.
> Cardi B, Beyoncé And Jay-Z Lead MTV VMA 2018 Nominations
Cardi B - the woman with the most VMA nominations - is set to open the evening, after she stole the show with her performance of 'Bodak Yellow' last year.
Joining her on the line-up is the likes of Post Malone, with a rumoured special guest, Shawn Mendes, who's set to perform 'In My Blood', and Ariana Grande is taking to the stage with 50 diverse female dancers to smash 'God is a woman'.
Check out the full list of performers...
Cardi B

Travis Scott

This is set to be the 'Astroworld' singer's first solo VMA performance.

Shawn Mendes

Logic and Ryan Tedder

The pair are performing their brand new track, 'One Day'

Ariana Grande

Panic! At the Disco

The rock band are performing their poppy anthem 'High Hopes'

Post Malone

It's rumoured that the 'Better Now' sensation is bringing a special guest to the stage with him.

Nicki Minaj

She's set to prove she takes after her album title, by being a real Queen and doing a remote performance from an iconic New York location.

Nicki Minaj attends the 2017 MTV Video Music Awards.

Picture: Getty