MTV EMAs 2014: 11 Most Talked About Moments From This Year's Show!
10 November 2014, 08:46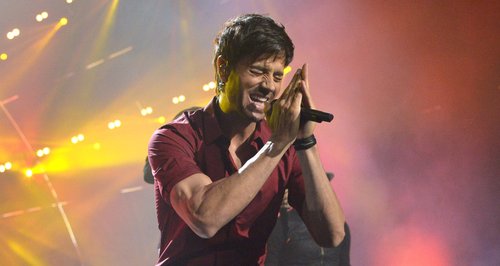 When an event is hosted by Nicki Minaj, you KNOW it's gonna be memorable. But what else couldn't everyone stop talking about?
Nicki's NUMEROUS costume changes...
Wow, this girl must have had to pay some serious extra baggage charges at the airport to get all her outfits to Glasgow!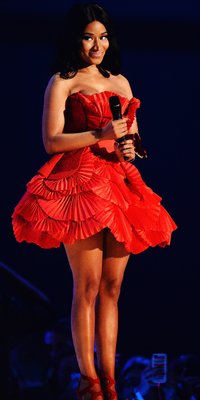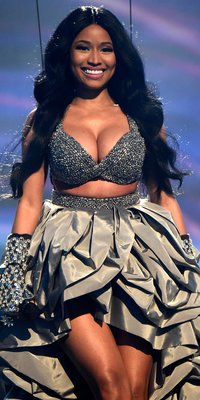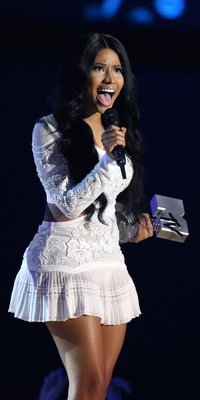 Ariana Grande proved that she has the best fans EVER!
Even before she'd entered the arena to do her killer performance, her fans lined the red carpet to serenade her with 'Break Free' - and it's SO CUTE!
Nicki Minaj covers The Proclaimers' '500 Miles'!?
Yes, that ACTUALLY happened... During her 'dope' new rap inspired by Scotland, Nicki decided to treat the world to the classic hit from Scotland's most famous duo...
Ariana Grande can fly!
Not just content with opening the show, Ariana rocked two stages on opposite sides of the SSE Hydro arena! So how do you quickly get from one stage to the other so seamlessly? Obviously you fly in a swinging '60s chair! (And safety first, Ariana's dancers made sure she was thoroughly buckled in!)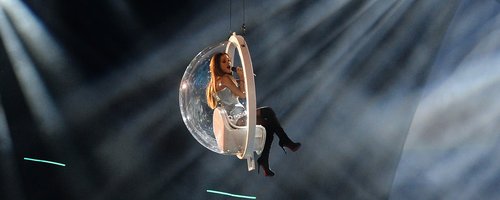 Nicki Minaj gives Katy Perry the BEST pillow EVER!
Yes, we did say that a PILLOW was a highlight at the MTV EMAs! Just look at it! #Amaze
Ed Sheeran warms up in proper Scottish style!
When in Glasgow, get a traditional Scottish band, bag-pipes and all, to help you warm up. That's the rule, right? Even if it isn't, hearing 'Sing' like this is incredible!
Where was Zayn?
One Direction were SO thrilled to win Best Pop, and were so gutted they couldn't be in Glasgow to accept their award in person. They did send a video message where they looked HOT - but we couldn't help but wondering where Capital's Sexiest Male 2014 was hiding? Zayn, where are you?!
Kiesza's FLAWLESS dance routine!
We're STILL in awe at Kiesza's seamless 'Hideaway' video 8 months later... And the fact that she can recreate it so perfectly on stage blows our mind! Kiesza, you are AMAZING!
Enrique managed to make EVERYONE'S weak at the knees!
Whether you were in the SSE Hydro or sat on your sofa at home, you can't deny that Enrique's performance of 'I'm a Freak' got your blood pumping! We won't tell you what 'Bailando' did to us, though... #swoon
Nicki's butt become a golf course?!
Yeah, Ms Minaj ACTUALLY played a game of mini golf into her own bum hole. We don't know whether to be creeped out, or actually impressed!
And there was a fricken DINOSAUR in a selfie!
Move over Ellen! It's all about huge group selfies with T-Rexes in the background! (Warning: Contains strong language)
More from the MTV EMAs 2014