Here's The Important Reason Why All The Stars Had White Roses At The GRAMMYs 2018
29 January 2018, 11:10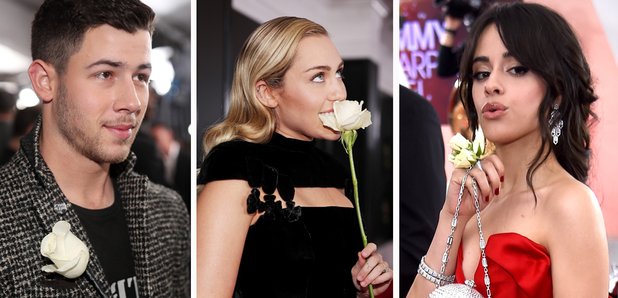 Everyone had a flower with them on the red carpet.
Despite the many colours and styles of dresses and suits on show at the GRAMMYs 2018, there was one common theme of the night – everyone tuned up with a white rose on them.
The white rose was chosen to represent the Time's Up and #MeToo movements against sexual misconduct and the celebrities chose to wear or carry one to show their support.
The reason for it specifically being a white rose is that it's the colour the suffragettes wore when they made their protests for equality and it is the colour Hillary Clinton wore to President Trump's inauguration last year too.
Interscope's executive, Karen Rait, revealed, "Music artists have a lot of impact … So it's only fitting that that music's biggest night show the support for equality and safety in the workplace and that people need to be cognizant of their fellow employees."
Nicely done, guys and girls – we love the statement!