Grammy Awards 2015: Sam, Ed & More Talk EXCLUSIVELY About Their Nerves
6 February 2015, 15:33 | Updated: 30 March 2016, 13:50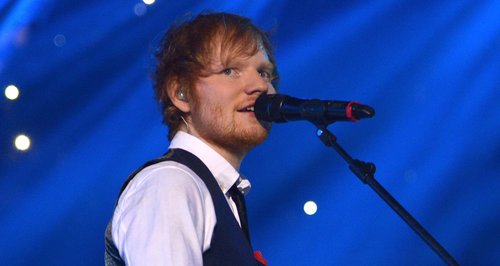 Listen to our chats with ALL the big nominated Grammys stars like Usher and Meghan Trainor ahead of the ceremony.
The Grammy Awards 2015 FINALLY arrives this weekend when some of the world's BIGGEST music stars descend on Los Angeles on Sunday 8th February to find out who's earned themselves one of the most prestigious awards going.
Capital favourites like Taylor Swift, Sam Smith, Ed Sheeran, Beyonce and Pharrell are all up for multiple gongs at this year's event... and some seriously big names will be performing on the night itself.
We've at Capital been catching up with ALL of the big stars heading over to Los Angeles this weekend to get dolled up to the nines ready to walk down that red carpet and HOPEFULLY take home some Grammys gold.
So sit back and check out our EXCLUSIVE interviews with the stars with just a matter of hours to go before the lights go down, and the show starts.
Ed Sheeran doesn't seem to be worried at all… in fact, he's convinced he won't win a gong this weekend! Do you reckon Ed will be proved wrong?
"Do you know what? I think just being nominated for a Grammy, all the artists say this. But honestly, not too fussed about winning, just because I probably won't," Ed told Capital's Dave & Lisa. "I never win anything! I won one year at the BRITs because I was a male and Adele won everything else."
PLUS… Ed's convinced Sam Smith's going to walk away with Grammys gold, telling us he reckons the 'Stay With Me' star will win a "large amount" of them.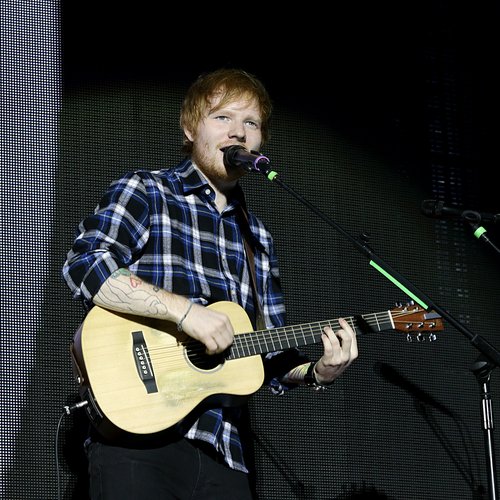 Sam Smith says he's feeling MUCH calmer now… as he's got his outfit for the big night sorted!
"Well I'm calmer now because I've got my outfit sorted," he told Dave & Lisa. "I've got my mum and dad with me. I'm still just as nervous though.
"To be quite honest I feel so honoured to be here at this time."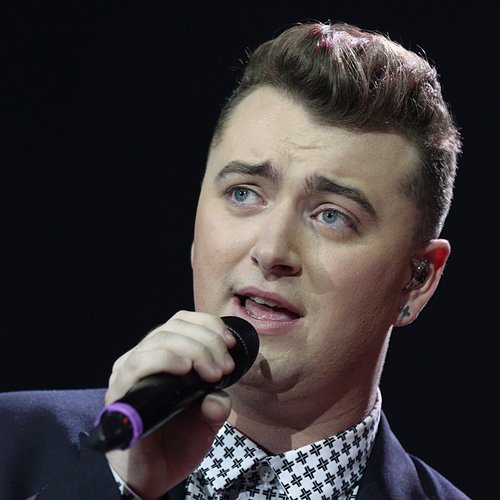 Jessie J's getting SERIOUSLY nervous because it's the FIRST year she'll be at the Grammys as a nominee! #GoodLuckJessie
"I'm nervous. I've never been as a nominee so it's going to be a completely different experience for me," she told us.
OneRepublic's Ryan Tedder cannot WAIT for the Grammys... and he'd LOVE to go up on stage with Beyonce if she wins (and her security lets him!):
Meanwhile poor Meghan Trainor's worried that, if she wins, she may completely break down during her acceptance speech! Hear what the 'Lips Are Movin' star had to say below: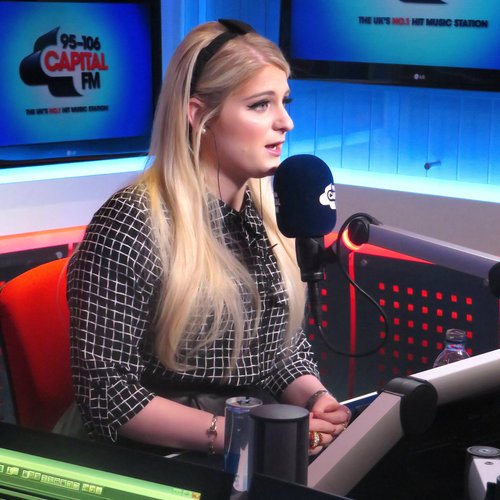 From talking to ALL the biggest stars at this year's show, it's clear Sam Smith and Ed Sheeran are the runaway favourites to take home at LEAST one award! Just listen to what Usher had to say about the boys:
"I'm friends with Ed Sheeran and also an admirer of Sam Smith and I think that there's such respect for classic music, classic R&B or soulful music from both of them," Usher explained. "This year I got nominated for four, so I'm really excited about that."
Fresh new artist Charli XCX is excited for her first BIG Grammys event… but is a little worried about pulling a J-Law and keeling over on that red carpet!
"[I'm] very nervous and excited and all of those feelings," she told us. "The thing I'm worried about most is just falling over at the Grammys.
"I'm going to have to wear a suit so I don't flash my bum or anything like that," Charli added. "I'll wear my driving shoes!"
And it looks like Taylor Swift's ALREADY in the Grammys spirit... after visiting the Grammys Museum this week and dancing her butt off to get into the mood:
Let's hope we don't have any of those truly memorable cringe moments from awards shows past! Check out 5 of our favourite cringeworthy picks from stars like John Travolta, Kendall Jenner and Harry Styles... and pray they're not repeated!
It all happens on 8th February at the Grammy Awards 2015. Keep it Capital for the latest confirmed performers and news about this year's show.
You may also like...