Taylor Swift - '...Ready For It?'
27 October 2017, 16:16
OMG. This is kinda 'Bad Blood'-esque, no?
Taylor Swift has finally shared the music video to her absolute TUNE, 'Ready For It' and we can't stop watching it!
We'd seen photos of her prancing around with her pals in London town, but the full epic thing is now part of our lives and it's filled that Taylor Swift music video shaped hole that we've had since 'LWYMMD'.
> 12 Of The Most Iconic Deleted Taylor Swift Instagram Posts That We Need To Remind You About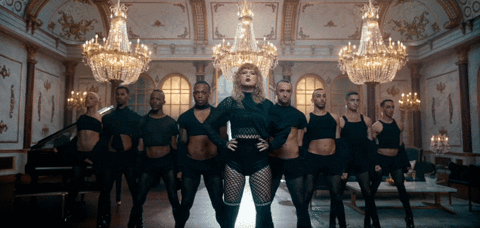 The video is a genius piece of sci-fi on all kinds of levels and it even involves Taylor stripping down to, well… nothing... She's naked. In weird cyborg form anyway.
However, Tay Tay appears to have some supernatural superpowers, proven by the approximately 45648547 spellbinding stunts and magic tricks she performs during the mindblowing visuals.
It's a completely different video from 'Look What You Made Me Do', which showed Swifty mock her younger self, as well as reportedly throw shade at Kimye and frenemy Katy Perry.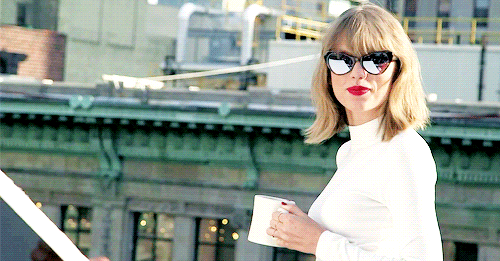 (GIF: Giphy)
But what about all the shade she's reportedly throwing at Calvin Harris and co in this one?
That's right, fans are claiming that Taylor being nude in the video is a dig at Kanye West as he featured a naked Taylor in his music video for 'Famous', whilst the lightening bolts seen at the beginning of the video are supposedly a dig at Calvin Harris.
Taylor's ex famously featured lightning on the fornt of his huge smash hit single 'This Is What You Came For' and according to some fans the fact that Tay has now used them too is a sly little piece of shade throwing.
We just think she likes lighning tbh.
Remind yourself of her 'Look What You Made Me Do' music video right here...
> Psssst. We've Got Even More Taylor Swift Gossip Over On Our App. Come Say Hi.