#FriendshipGoals - Taylor Swift Reveals The Amazing 'Women Who Changed Her Life'
27 April 2015, 11:02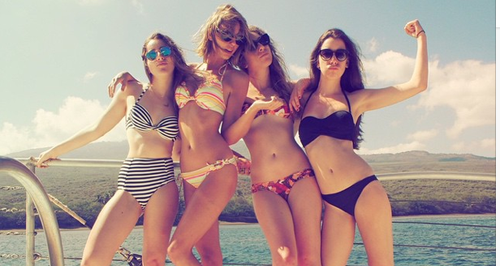 She's famous for being a champion of women sticking together, and Taylor Swift has revealed who the 10 most important women in her life are.
We'd give our left arm to be one of Taylor Swift's inner circle of strong women – and the 'Shake It Off' star revealed who the 'women who changed her life' really are.
Taylor guest edited this month's Glamour magazine where she revealed the women in her life that she looks up to. Taylor describes meeting Lorde as "immediately having a truth serum added to my life" as she always gives TayTay amazing advice.
Taylor says the author and Food Network star Ina Garten is her inspiration for her famous girls nights in and parties, she praises Faith Hill for being the perfect balance between elegant and quirky and says Faith was one of the first artists to accept her into the country music world.
The 10 Women Who Changed My Life @GlamourMagUK pic.twitter.com/U6IFmEWooW

— Taylor Swift (@taylorswift13) April 25, 2015
Taylor names her pal Lena Dunham's show Girls as "one of the most exciting and intelligent portrayals of young women on television," and says Len proves you can be successful and still relatable.
Victoria's Secret model Karlie Kloss is also one of Taylor's closest BFFs who Tay says always makes time for her friends and handles her huge workload with grace.
Taylor also named her mum as one of her icons – and we all know the Swift ladies have one hell of a bond. She says her mum helped her face the bullies growing up and taught her how powerful words can be to hurt or to heal. Go on, Mama Swift!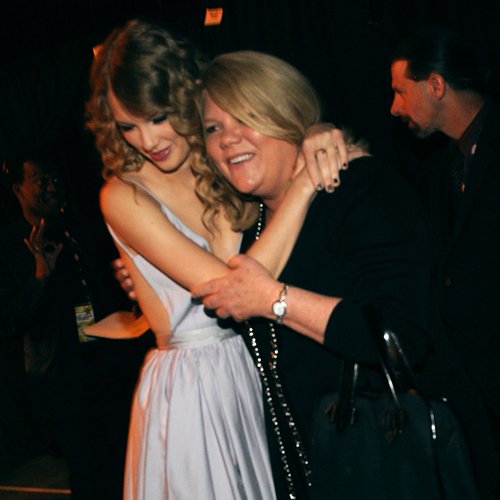 Another VS supermodel, Lily Aldridge, also made Taylor's list for the way she balances a high pressured career with motherhood which Taylor looks up to for her future.
The last three on her list are the Haim sisters, Este, Alana and Danielle who Taylor says have taught her what it's like to have real sisters – and the girls all have "daily hangs, group texts, and vacations together". Their friendship is only going to get stronger when the band supports Taylor on her '1989' World Tour this year.
With such an amazing inner circle, it's no surprise Taylor feels ready to take on the world. #GirlPower is still alive and well!