Taylor Swift Discusses Her Style Evolution: "I Like To Dress Like An Easter Egg" - Video
17 May 2013, 13:47
The 'Begin Again' singer speaks about her love for the changing seasons.
Taylor Swift has revealed that she dresses "like an Easter egg" in Spring as she discussed her style evolution.
The 'We Are Never Getting Back Together' star was speaking as part of her collection for shoe brand Keds.
"Feminine, experimental, classic," she said when asked for three words to describe her style.
The country singer also revealed how much she loves working with the seasons.
"I like to wear in the spring, and I'll admit I'm obnoxious like this, I like to dress like a mini-Easter egg," she said. "I get really excited about seasons changing. I'm self aware about it but I'm excited about it.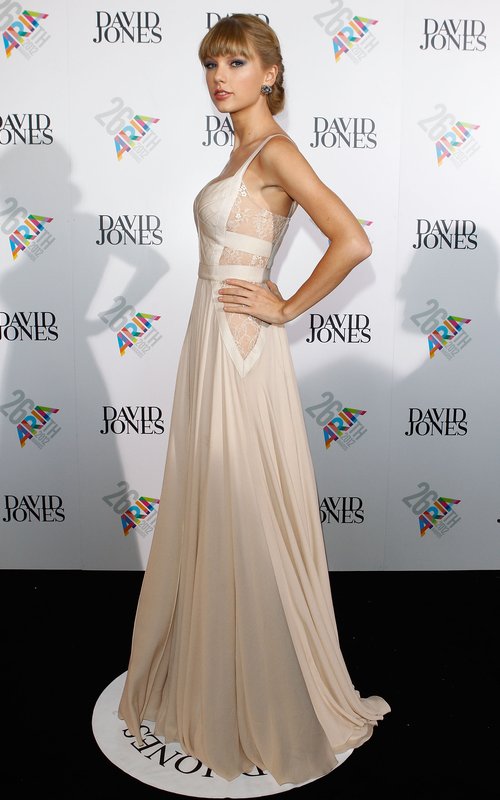 "I like pastels and bows. I like to incorporate the summer wardrobe along with some things for spring into the overall look."
Taylor also admitted that her entire wardrobe is usually based around a signature theme.
"I'll have these style epiphanies. When I was 15, I realised that I loved the idea of a sundress and cowboy boots and that's all I wore for, like, two years."
She also took a moment to offer her advice to "Try everything because you might not like it today but you might want to wear it tomorrow. If you find a look you keep going back to it then it might just be your personal style."
Watch Taylor speaking about her style to Keds below:
Meanwhile, a trespasser was recently arrested for after swimming to Taylor's Rhode Island home in an attempt to meet the star.