Taylor Swift Reveals That Lady Gaga Is To Thank For Her Relationship With Calvin Harris
20 July 2015, 15:04
Gaga's "magical spell" is the reason TayTay found her Prince Charming in the form of Calvin Harris, apparently!
Who knew Lady Gaga was basically Cinderella's Fairy Godmother in disguise, eh? Mother Monster is the person Taylor Swift has credited with helping her find her very own Prince Charming in the form of Calvin Harris.
When Taylor tweeted about Lady Gaga back in March, Gaga replied telling the 'Bad Blood' singer that her prince will come along one day - and it seems like Calv came along on a white horse (probably not, but let's just go with the metaphor, yeah?) all thanks to Mother Monster's words of encouragement.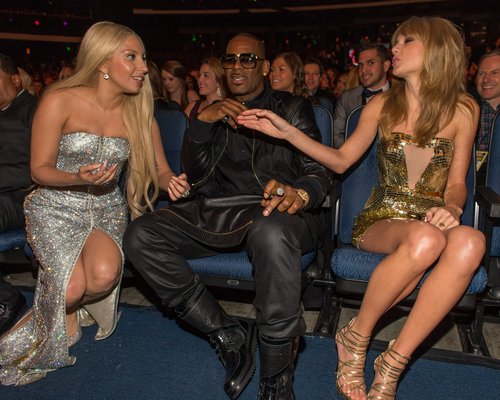 When a fan tweeted Taylor about their love concerns, Tay gave them the following advice:
@alexandergold Go read Gaga's tweet that she sent me a few months ago. It's good love luck. Because it's not a tweet. It's a magical spell.

— Taylor Swift (@taylorswift13) July 18, 2015
Gaga then responded to Taylor in the most epic way possible:
.@taylorswift13 I only cast happy spells! Unless there's bad blood. I have a separate cauldron for that. Happy for u pic.twitter.com/SZNHZ1g1sK

— Lady Gaga (@ladygaga) July 18, 2015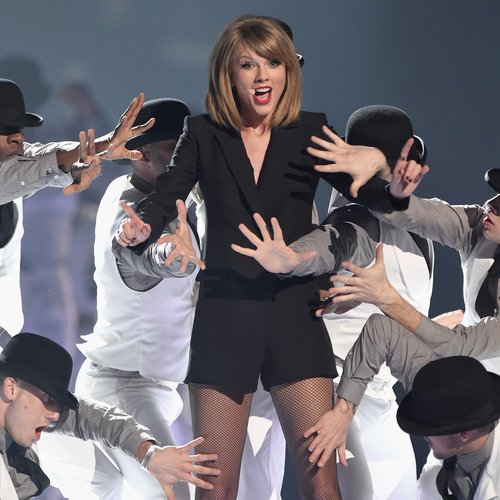 Back in March, the pair had originally shared this Twitter exchange, which had a lot of hidden magic behind it:
Is it just me or is Lady Gaga, like, fully LIVING right now?!? #goals

— Taylor Swift (@taylorswift13) March 1, 2015
@taylorswift13 wow you're a sweetheart! Life is friends, family, and love! We all see that in you, your prince charming will come!

— Lady Gaga (@ladygaga) March 2, 2015
This was at a time when Tylor had resigned herself to still being single at 30 as it would have to be a special kind of man that can put up with dating a pop star. She told The Telegraph why she thought she would still be looking for The One when she's 30, "I'll probably still be single, let's be honest."
"No one's going to sign up for this and everything that goes with it. Like, 'Hi, nice the meet you, want to date? Do you love camera flashes? I hope you do!' I don't know what's going to happen if I'm ever content in a relationship—no idea how that's going to work. I don't even know if that's possible with the life I have."
Before Calvin came into the frame, Taylor said she was contented to become a catlady, as she joked about her future, "She's just surrounded by cats. So many cats, they've divided themselves up into armies and she wanders around lint-rolling the couch that no one's going to sit on because she's afraid to have people over."
"I used to think it was important to find a boyfriend. But I don't feel that it is now. I just want to have as much fun and as many adventures as possible." Sounds good to us, Swifty - and we're sure having Calvin by your side isn't a bad thing either!