Taylor Swift Glams Up For Grocery Shopping Trip In Los Angeles
4 April 2013, 11:02
The '22' star was spotted pushing along a trolley as she picked up some items in the sunshine.
Taylor Swift was pictured out in Los Angeles yesterday (3rd April) as she glammed up for a trip to a grocery store.
The 'We Are Never Ever Getting Back Together' singer was seen sporting a see-through white top and her trademark deep red lipstick for the outing.
The country singer was all smiles as she headed out from Bristol Farms armed with bags of goodies from the store.
The singer was enjoying some time off as she takes a break from the road on her 'Red' world tour.
Taylor has been joined by Ed Sheeran for the outing and will head back to the stage on 10th April in Miami.
Check out a picture of Taylor Swift shopping in Los Angeles below: (Picture: Splash)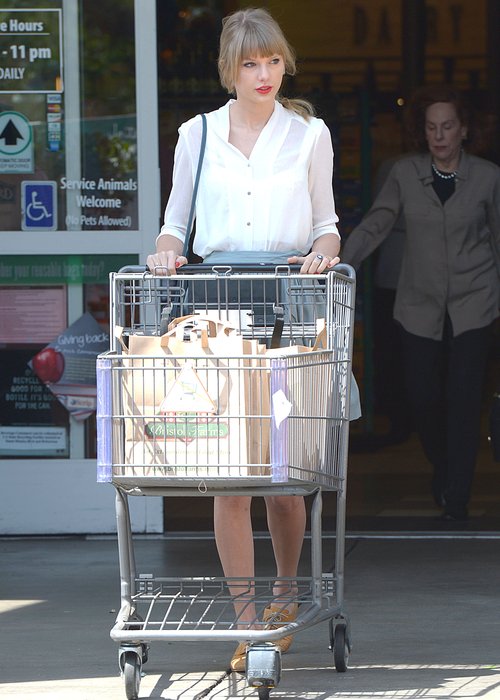 Meanwhile, the star's hit single '22' has been given a makeover in a new pardoy clip called '32'.
The star of the video alters the singer's lyrics to accommodate tales of visiting the dentist, going to work and starting a diet.