This Policeman Dancing To Taylor Swift's 'Shake It Off' Will Make Your Day!
19 January 2015, 17:16 | Updated: 19 January 2015, 17:19
Dover Police DashCam Confessional (Shake it Off)
04:12
This AMAZING parody video of a cop dancing like a pro in his squad car will make...your... day!
Taylor Swift's 'Shake It Off' has to have become one of the most parodied videos in recent memory, and now the cream of the crop has arrived!
Hit play on the video above to watch Officer Jeff Davis of the Dover Police Department in Delaware getting ABSOLUTELY down to "this sick beat".
The policeman is clearly loving LIFE judging by his DashCam, which caught his lip-syncing and dance moves to Taylor's 2014 hit…and even drew attention and praise from Taylor herself, who was loving his "sass".
LOLOLOLOL THE SASS http://t.co/54BA9ZyhBD

— Taylor Swift (@taylorswift13) January 18, 2015
"We hope you enjoy this," the department posted, after admitting it was all a bit of fun. "And Taylor Swift, if you're watching… we're sorry!"
The hot new viral video has so far had over 14 million YouTube views! And a new legend is born...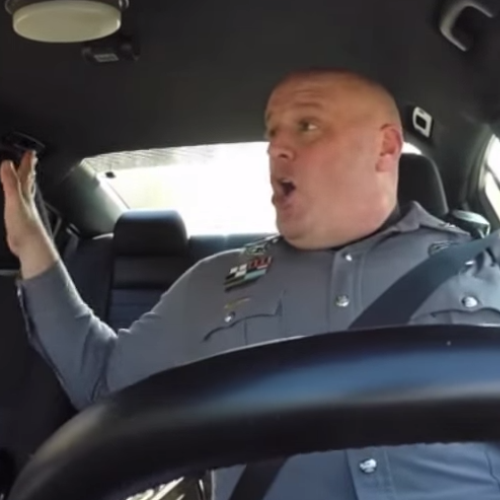 You may also like...