Taylor Swift Denies Giving Selena Gomez Advice Following Justin Bieber Split
26 May 2013, 08:44 | Updated: 26 May 2013, 08:47
The '22' singer looks back at her night at the Billboard Music Awards and says she'd only help out if someone asks for advice.
Taylor Swift has denied that she's been giving close friend Selena Gomez any advice following her break-up from Justin Bieber.
The 'We Are Never Ever Getting Back Together' singer was seen pulling faces at the sight of the former couple sharing a kiss backstage at the recent Billboard Music Awards but said she would only help out if Selena asked her directly.
"I never give advice unless someone asks me for it," she declared to Billboard. "One thing I've learned, and possibly the only advice I have to give, is to not be that person giving out unsolicited advice based on your own personal experience."
The country star admitted she'd spent many years taking advice from others and is aware of how careful you need to be in those situations.
"I've always had a lot of older people giving me advice because I'm young, and in the end, it all comes down to who you want to be remembered as," she added. "Just be that."
Taylor had a huge night at the event, picking up eight awards and said it was great to be among friends celebrating.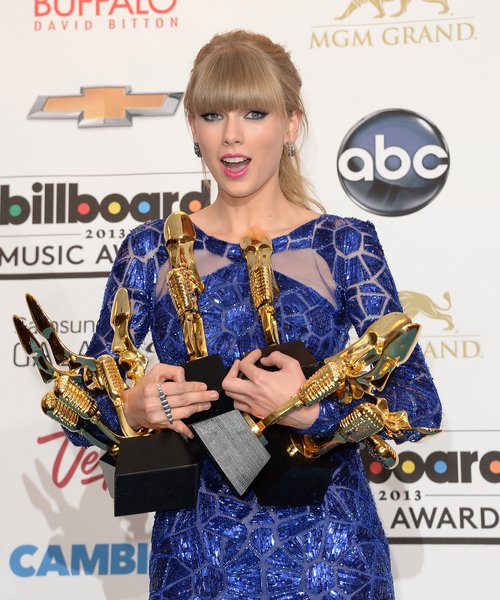 "I was just excited that a bunch of my friends were there like Selena [Gomez] and Ed [Sheeran]," she said. "It turned the night into more of a dance party than a high-pressure media event."
Meanwhile, Ed Sheeran recently defended the singer over stories of her love life and said the media tends to exaggerate the number of ex-boyfriends Taylor has had.
He has also spoken about the possibility of the two artists teaming up once again following their duet on her 'Red' album called 'Everything Has Changed'.