EXCLUSIVE: Taylor Swift On Sam Smith & Ed Sheeran's BRIT Awards 2015 Chances
24 February 2015, 11:12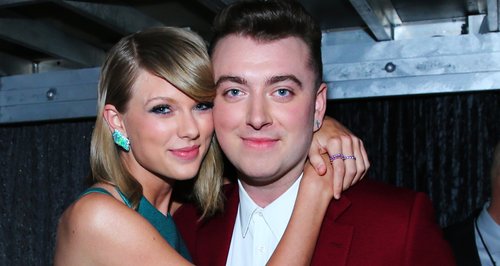 PLUS... who does Taylor think would win in an ACTUAL fight between the two pop gentlemen?
Taylor Swift has given HER predictions for the BRIT Awards 2015 tomorrow (25th February), as well as who she thinks will win between her pop BFFs Sam Smith and Ed Sheeran.
The 'Style' superstar chatted to Dave & Lisa this week just one day before heading to the BRITs at London's The O2 this Wednesday, and says she thinks it's "Sam's year" but that they BOTH deserving of some gongs this year.
"If we're talking about the BRITs, it's Sam's year, he's having an amazing year, I love him," she told Dave Berry & Lisa Snowdon. "Ed's one of my best friends so I want him to win stuff too.
I think they're both going to win stuff though? In a perfect world we'd accurately reflect what has been happening in the world and in the UK which is that Sam and Ed have both been killing it," she explained.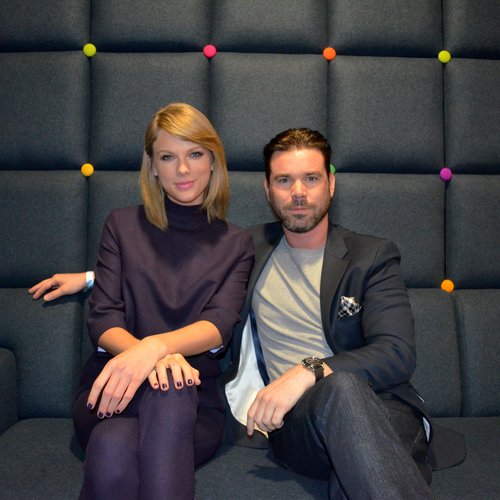 But if it ever came to ACTUAL fisticuffs between the two mild-mannered pop stars, Tay Tay reckon's Ed may just have the edge!
"Well Ed's scrappier, that's for sure. Are we talking about in a fight?" she revealed ."Ed could beat anyone in a fight just because he's like a little street urchin."
The BRIT Awards 2015 takes place Wednesday 25th February with performances expected from Taylor Swift, Ed Sheeran, Sam Smith and Madonna.
You may also like…