Taylor Swift Says She Forgot Rolling Stones Lyrics In Rehearsal With Mick Jagger
28 June 2013, 13:56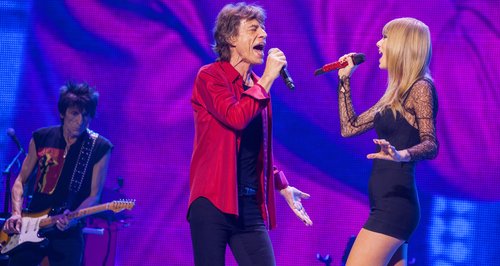 The '22' singer has been speaking about joining the legendary rockers on stage earlier this month.
Taylor Swift has confessed that she forgot some of the lyrics to 'As Tears Go By' during the rehearsal for her performance of the track with Rolling Stones earlier this month.
The 'I Knew You Were Trouble' singer took to the stage with Mick Jagger and co during their '50 And Counting' tour show in Chicago and told Country Weekly that the pair were having a lot of fun preparing and went over board with their dance moves.
"We were just kinda goofing around and we started dancing, like waltz-like over-exaggerated ballet moves," she told the publication. "And then we started twirling around the room."
The singer continued: "And it was hilarious, because we forgot the words and we just started laughing. We ended up incorporating a twirl into the performance, I think, in homage to the hilarious musical rehearsal that we had that day."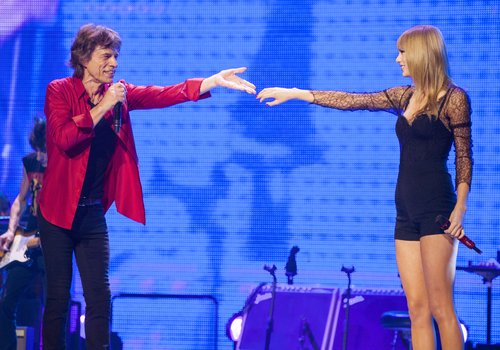 She also took a moment to praise the band, adding what she loves about them: "Mostly because of their attitude. Because of their hospitality. Because they hand-write notes, thanking you for being there. Because you get to get pictures with them and hang out with them."
Meanwhile, the Rolling Stones will be heading to Glastonbury Festival this weekend as they headline the Saturday (29th June) night of the event.
The country singer is also on the road with her 'Red' world tour alongside British star Ed Sheeran.