Calvin Harris Speaks Out After THOSE Pictures Of Taylor Swift Kissing Tom Hiddleston
17 June 2016, 09:54 | Updated: 17 June 2016, 10:09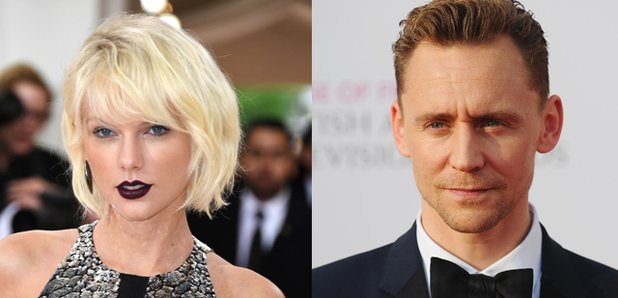 Calvin's spoken out for the first time after it was revealed that his ex has moved on VERY quickly...
Just two weeks after parting ways with her DJ ex Calvin Harris, Taylor Swift was spotted on the beach KISSING James Bond favourite, Tom Hiddleston - an English actor known for playing Loki in the Marvel Cinematic Universe, including 'Thor' and 'The Avengers'... and Calvin's spoken out for the first time since the pictures surfaced.
Calvin's remained pretty tight-lipped about the whole thing until today, when he told the waiting paparazzi who were hounding him, "It's all good, she's doing her thing, she's doing her thing dude."
According to new reports, Calvin didn't know anything about the new relationship until just before the images were made public, and a source told E!, "He is so angry and feels betrayed. He is convinced that Taylor was cheating with Tom while they were still together."
Another insider told TMZ, "He thought they were in a committed relationship and now he's p***ed and feels betrayed by her."
Tom and Tay were first spotted getting close whilst having a dance off at this years Met Gala back in May, but the new images show Taylor and Tom looking pretty couple-y on the on the rocky stretch of Misquamicut beach not far from her £12 million house in Rhode Island.
During a romantic day out in Rhode Island, the singer and actor overlooked the Atlantic Ocean and one onlooker revealed, "They were all over each other - hugging and kissing - even though there were 20 people coming and going on the beach. They looked like any young couple madly in love without a care in the world."
Taylor Swift was spotted kissing Tom Hiddleston in Rhode Island beach. They are allegedly dating each other. pic.twitter.com/Fu6Oy0VKLu

— THE MUSIC TEA (@MusicFactsTea) June 15, 2016
The pictures have surfaced just two weeks after Taylor split from Calvin Harris, and she and Tom definitely look pretty loved up! The pair were first snapped together at the Met Gala where they enjoyed a dance together and a source close to Taylor revealed to the press, "Tom has been courting Taylor since they met – he sent her flowers. She's been won over."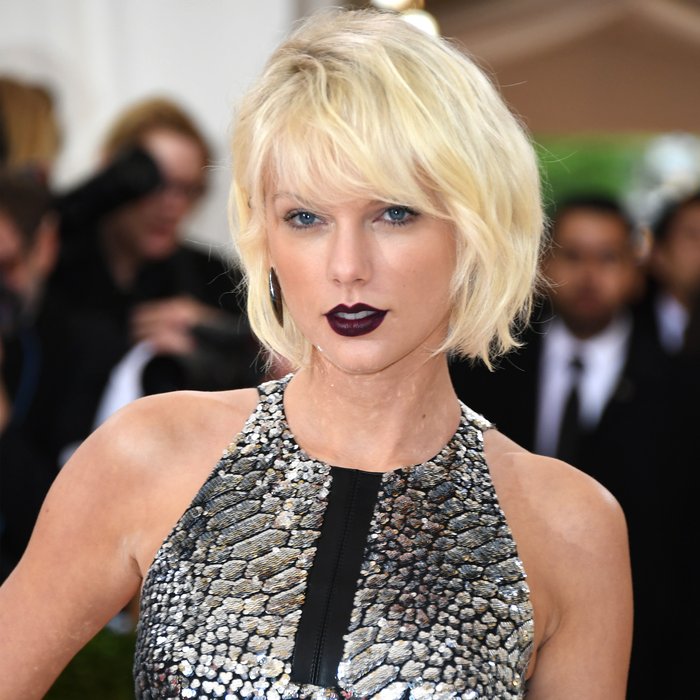 They met on 4th May at the Met Gala Ball (while Taylor and Calvin were still together) and were filmed dancing together until the early hours of the morning, and Tom said of Taylor afterwards, "[She's] very charming. She is amazing."
Taylor ended her 15-month relationship with Calvin recently, rumoured to be because he didn't want marriage and babies... and it looks like Calvin has got wind of Tay's new romance as he's deleted all trace of her from his social media accounts. Ouch.
@CalvinHarris also tweeted this and deleted it. pic.twitter.com/3BfyCCbkvY

— Taylor Swift Facts (@TSwiftFT) June 15, 2016
Since he deleted said tweet, he turned his attention to his latest collaborator, Rihanna - teasing behind-the-scenes shots of their upcoming video for 'This Is What You Came For', and totally ignoring any of the drama currently going on!
F R I D A Y pic.twitter.com/jV5eyxwmkl

— Calvin Harris (@CalvinHarris) June 16, 2016
Calvin also reportedly started blocking Taylor's fans that were tweeting him...
Calvin blocked me and I didn't even tweet him anything mean OKAY BRO pic.twitter.com/UsrZZ9ORju

— TSwift News (@belleswift17) June 15, 2016
It does, however, appear that the 'We Found Love' DJ is making the most of single-life, as he flashes his six pack in a steamy Snapchat... With a rather weird frog-emoji, but we're not complaining!
While Talvin both insisted there was nobody else on either side, a source has said, "The timing of this looks very bad for Taylor. There was an obvious connection with Tom at the Met Gala – you can see that in the video of them dancing together.
"Her people are insistent that no one else was involved in the split with Calvin, which is most likely the case. But it feels pretty disrespectful to be moving on to someone so public so quickly."
After the Met Gala, Tom told us, "She's fantastic, a really astonishing pop artist. We met when she was co-hosting the Met Gala with Idris Elba who is an old pal, we worked together. The Weeknd was playing a set and the thing about that event is that it's a dinner so people are sat down having pudding and coffee and she turned to everybody and said 'Right, if they do an encore we all have to dance because there's nothing more gratifying as a musician than having people dance to your music'.
"So I was like 'Sure, absolutely let's dance.' I'm not sure we single-handedly started it but we were part of a movement and suddenly the whole room started dancing which was great."
According to the Daily ail, a source claimed, "A source told MailOnline: 'Tom wasted no time in asking Taylor out after he learned she was single. They were texting quite a bit and he asked her out."

Another source told Reveal, "Tom has had the hots for Taylor since the Met Gala. When he learned she was single, he texted her loads and even sent her flowers. It was so charming and really put a smile on her face."
The fans were quick to post their thoughts on the new relationship on Twitter:
Literally already tired of Taylor Swift and Tom Hiddleston's relationship and I've known about it for seven minutes.

— Nick Walker (@nickw84) June 15, 2016
I feel personally attacked by Tom Hiddleston and Taylor Swift.

— Trudy Johanna (@TrudyBoulert) June 15, 2016
@DanaSchwartzzz update: Calvin Harris unfollowed Taylor swift and deleted his tweet about their mutual love and respect post-breakup

— Dana Schwartz (@DanaSchwartzzz) June 15, 2016
taylor swift just wants to find true love and i support her

— love is love is love (@oifanjondany) June 15, 2016
Is the potential future Bond going to be the one Tay Tay marries and has babies with? We'll just have to wait and see....