Taylor Swift Hints She May Ditch New Album Songs To Continue Working On New Sound
13 February 2014, 12:09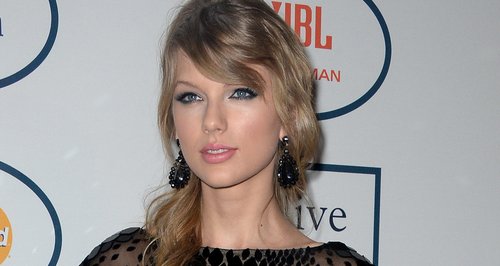 The '22' star says her album sound always changes halfway through the writing process for it.
Taylor Swift says she doesn't expect many of the songs she has written recently to make it onto her new album.
The 'We Are Never Ever Getting Back Together' singer has been steadily writing for the follow-up to 2012's 'Red' while out on tour over the past year, but says it isn't until the second year of writing that the sound of the record takes shape.
"I basically like to write for about two years before I finish with an album," Taylor revealed to Daily Star this week. "I know whatever I write about at this point is going to get thrown away.
"I'm probably going to like it but it's going to sound a little too much like the last project that I had," the US star explained. "It's only by the second year that it ends up sounding like the next project."
Taylor went on to explain that fans shouldn't expect too many similarities between the sound of 'Red' and her upcoming fifth studio album.
"You need to challenge yourself and trust your influences. I need to be inspired by different things," she added. "At this point I feel like staying the same would be the easy way to go, but it's not the way that I want to go creatively.
Taylor Swift will complete the final leg of her 'Red' world tour across Asia in June this year.