Taylor Swift Teases More Collaborations On New Fifth Album
23 December 2013, 07:52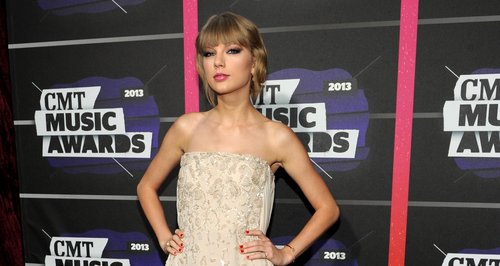 The '22' singer says she wants to surround herself with artists who love writing songs.
Taylor Swift has hinted that there may a string of collaborations on her new fifth album.
Her last record 'Red' featured the likes of Ed Sheeran and Snow Patrol's Gary Lightbody, and the US star told Billboard that surrounding herself with good songwriters is a must.
"I'm really loving collaboration right now. I see it as a bit of an apprenticeship," she explained. "I want to be around people who love writing songs and have done it for years.

"Every time I'm in a studio I'm learning, like how to build a drum track, and getting a new perspective on things. It's so thrilling to keep learning on your fifth album.
When she'd completed 'Red', Taylor admitted she was already thinking ahead to her next effort.
"As soon as [an album] comes out, I'm figuring out what the next one will be," the 'Everything Has Changed' star revealed. "It's gotten to the point where each one is a reinvention, which is what I like best.
"I like it when it sounds new and people don't know where you're going to go next."
Taylor has previously told Capital that she won't be holding anything back in her new album as she draws inspiration from her personal life over the past twelve months.
Meanwhile, Taylor will hit London's O2 Arena in February for her 'Red' UK tour.