Has Taylor Swift Not Dated ANYONE Since Harry Styles?
9 September 2014, 10:56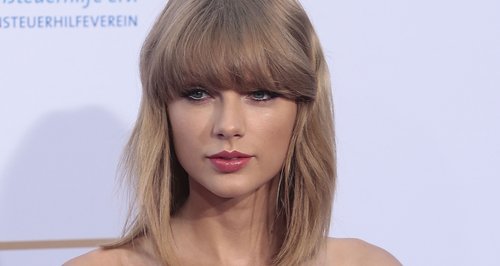 The '22' superstar reveals she doesn't date anymore because of press speculation.
Taylor Swift says she's currently sworn off dating… and has hinted that she hasn't been in a relationship since 1D star Harry Styles!
The 'Shake It Off' star has spoken honestly about her romantic life in a revealing interview where she reveals she hates that watching her dating life has become a "national past time", which has turned her off looking for love.
"I feel like watching my dating life has become a bit of a national past-time," Taylor told Rolling Stone this month. "And I'm just not comfortable providing that kind of entertain,end anymore.
"I don't like seeing slideshows of guys I've apparently dated, I don't like giving comedians the opportunity to make jokes about me at awards show, I don't like it when headlines ready, 'Careful bro, she'll write a song about you', because it trivialises my work.
"And most of all, I don't like how all these factors add up to build the pressure so high in a new relationship that it gets snuffed out before it even has a chance to start," she added. "So, I just don't date."
The US star also opens up about her latest break-up, believed to be Harry Styles around a year-and-a-half-ago, and says she wasn't as heartbroken as people assumed.
"Different phases of your life have different levels of deep, traumatising heartbreak, and in this period of my life my heart was not irreparably broken," Taylor explains. "So [new album '1989' is not as boy-centric of an album, because my life hasn't been boy-centric."
Not sure about you, but we've LOVING this new strong, independent Taylor. She don't need no man!
You May Also Like…