Taylor Swift: "The Only Love Worth Being In Is The Love Worth Singing About"
3 August 2013, 09:34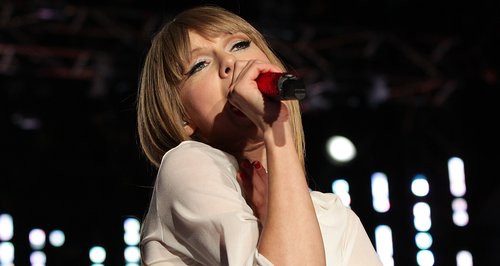 The '22' singer opens up about her decision to perform emotional tracks in front of her fans.
Taylor Swift has explained her reasoning for writing songs about her former relationships and issues that are close to her heart.
In an interview with Rolling Stone, the '22' star said she had grown more comfortable about talking about emotional subjects on stage during her 'Red' tour.
"I am getting to a point where the only love worth being in is the love worth singing about. And kind of mad love," she said.
"I think that for me, when you experience something that's worth writing a song about, chances are it's the same kind of intense feeling that someone else has felt, and it has led them to be sitting on a bedroom floor crying, or walking through a crowded room feeling alone or feeling misunderstood by the person who's supposed to know them better than anybody else."
She continued: "Those are things that make you feel really alone, and if someone's singing a song about that feeling, then you feel bonded to that person, and I guess that's the only way I can find an explanation why 55,000 people would want to come see me sing."
Taylor revealed earlier this week that she had chipped a tooth while performing at one show on her 'Red' tour when she punched herself in the face by accident.