"Boys Only Want Love If It's Torture": Taylor Swift Talks Relationships
27 October 2014, 11:04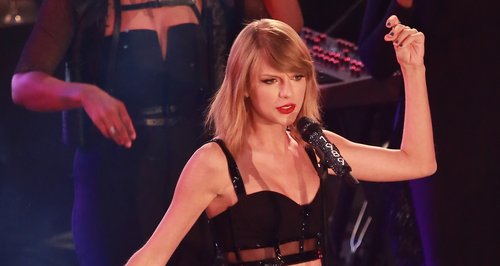 Taylor Swift has been through a rocky relationship or two in her time, so she knows the difference between a boy and a real man.
Taylor Swift is the queen of the break up ballad, and her new album '1989' looks to have some more deep and meaningful songs on it too.
One new song, 'Blank Space', features the lyric "Boys only want love if it's torture", another example of Tay Tay using her life experiences in her music.
Taylor explained the song to The Sun, "I was thinking about this. Boys only want love if it's torture and a constant chase. Men want love if it's real, right, healthy and consistent."
But the song isn't a generalization of the whole male population. Taylor explained, "Noooo. Any girl who's really thought a lot about romance and relationships and break-ups has determined that the male species has divided into two groups — and it's boys and men."
"You can have a 40-year-old boy and you can have a 20-year-old man — it depends on their emotional DNA."
And after dating some of the world's most eligible bachelors – Harry Styles or Jake Gyllenhall anyone? – Taylor has been single for two years.
She said, "I'm at the place in my life where I'm 24, I'm not really willing to compromise my happiness for some trivial dating adventure. I don't see that as something I'm interested in right now."
"I want to work hard. I want to make music I'm proud of. I want to travel the world. I want to have adventures. I want to be the best friend I can be. And I think sometimes your priorities change."
"I have so much love in my life without having a love affair in my life. I think it's important to find romance and magic in your life without there being a relationship that constitutes that."
"You can define your life and you can create all the things you thought you wanted in a relationship out of a relationship. Things like happiness and spontaneity and excitement. All of that doesn't have to be tied to the idea of a relationship."
But despite Taylor being happy to be single and focus on herself, people still pity her for being single.
She joked, "I'll say, 'Things are great' but what's interesting is the first thing people say to you is, 'Don't worry, you'll find someone.'"
"But one of the things I've been really happy about the last two years is living my life the way I want to. I moved to New York for seemingly no reason. I didn't move there for love. I didn't move there for business. I moved there because I felt like it. It was a whim. I had nothing and no one holding me back from it."
You May Also Like: