We Literally Can't Believe How Much Taylor Swift Looks Like This Former Satanic Leader
9 September 2016, 17:26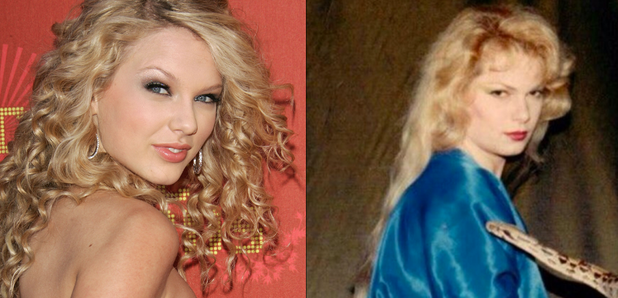 We can never unsee this!
Celebrity lookalikes can either be amazing, or downright terrible.
We've seen our fair share of awful ones over the years, but this Taylor Swift doppelganger has blown our minds.
When we first discovered these pics, we couldn't believe our eyes.
90s satanist Zeena LaVey, daughter of church of satan leader Anton LaVey pic.twitter.com/JVGd2LcFFb

— Paranormal Nora (@sinatarazone) August 17, 2016
The lady who happens to look share such a huge resemblance is Zeena Schreck (formerly Zeena Lavey).
She is the former High Priestess of the Temple Of Set.
Like us, fans have been impressed by the likeness of the pair.
1. Taylor swift is a clone made from Zeena LaVey's DNA who was a "satanist". pic.twitter.com/zbqix8dIQ3

— ♡ a b b i e ♡ (@suggstfu) August 19, 2016
11. Taylor is a clone of Zeena LaVey who back in 1985 was the highest priestess of the church of Satan. pic.twitter.com/PB4FGU66wV

— diana | 12 / 22 (@poisonnivy) August 15, 2016
someone talk about how taylor is identical to zeena lavey the daughter of the man who founded the satanic church pic.twitter.com/MKAXiQ4KZs

— ethan (@EthanDante) July 18, 2016
Taylor as Zeena Lavey pic.twitter.com/UBn7pAwAb6

— dan (@dangeroustriper) August 23, 2016
Considering that Zeena's links to Satanism, we're expecting to hear a few awful jokes about 'Bad Blood'.
It also turns out that Zeena is quite musical herself, so perhaps we can expect a collaboration between these two in the future maybe?
Although seeing the pair on stage at the same time would 100% blow our minds.
You may also like...