These Kids Impersonating Taylor Swift, Lady Gaga & Adam Levine Are Better Than Any Cover Band!
17 January 2017, 10:43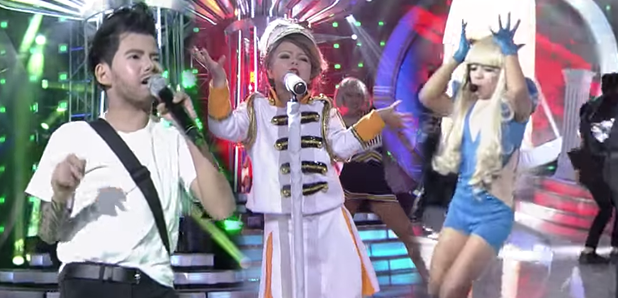 How does a 7-year-old have more talent in her index finger than we do in our entire bodies?
Everyone seems to love it when kids sing on Britain's Got Talent, and blow some of the adult contestants out of the water. We can imagine that's why there's a show in the Philippines dedicated to kids impersonating some of the biggest stars on the planet (sorta like a pre-school version of Stars In Their Eyes).
Your Face Looks Familiar: Kids sees youngsters performing as their idols - and the Internet just can't cope with one girl who had Taylor Swift's sass down to a T!
7-year-old Xia Vigor, who's originally from Exeter, stole the judge's hearts with her rendition of 'You Belong With Me' - which not only featured cute chipmunk-y vocals and sassy finger-wagging, but a pretty swift (see what we did there?) outfit change inspired by TayTay's 2009 Fearless tour.
WATCH: You Can ACTUALLY Dye Your Hair With Nutella!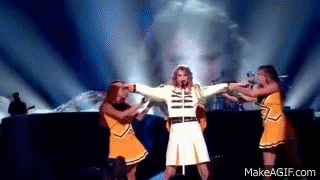 This little girl doing @TaylorSwift13 is everything I needed right now!! The ending, though!! https://t.co/82I3obEw21 pic.twitter.com/92sjTABY1Q

— Perez (@ThePerezHilton) January 16, 2017
Xia as Taylor Swift is the cutest thing ever #YFSFAmazingKids

— nicole (@ncwamilda) January 15, 2017
The show didn't just introduce us to a tiny Taylor, we also saw some pretty impressive mini versions of Maroon 5's Adam Levine and Lady Gaga!
After watching how much talent these kids have, we're questioning why we spent so much time in the playground instead of the studio...
You May Also Like...