Kendrick Lamar And Taylor Swift CANNOT Stop Saying Nice Things About Each Other
16 September 2014, 15:37 | Updated: 16 September 2014, 15:38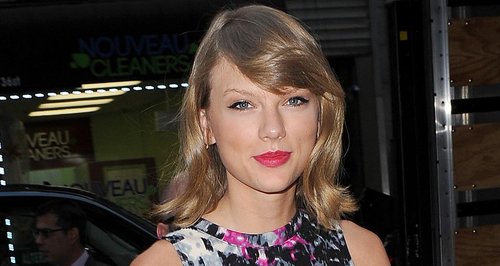 The two have both been praising each other in the media over the past week.
Sounds like a new pop friendship is brewing between two unlikely suspects, Taylor Swift and… Kendrick Lamar!
Just last week 'Shake It Off' singer Taylor revealed, in an interview with Rolling Stone, that the US rap star has created one of her go-to feel good tracks, 'Backseat Freestyle".
The US superstar admitted she knows ALL the lyrics to Kendrick's track, describing it as her perfect "trick to go from feeling victimised to feeling awesome".
And now it's Kendrick's turn to gush about the 'We Are Never Ever Getting Back Together' singer, saying it's great that she's illustrated how accessible hip-hop can be.
"I appreciate Taylor Swift for supporting not only my music, but just the hip-hop culture," Kendrick told AP this week. "There's really no gap. It's music and it feels good".
The rap star went on to say he doesn't feel the hip-hop genre should be limited to just one "particular listener" type.
So how about it guys… could a country-pop and hip-hop team-up between Taylor Swift and Kendrick Lamar happen one day? #FingersCrossed
You May Also Like…