WATCH: This Throwback Of Kendall & Kylie Jenner Lip Syncing Taylor Swift Is EPIC CRINGE
19 January 2016, 10:43
Better than Revenge
03:47
Kendall and Kylie shot a music video to 'Better Than Revenge' way before they became mates with Tay Tay… well, that's embarrassing!
When Kendall and Kylie Jenner enlisted two of their mates to film a music video and lip sync to Taylor Swift's 'Better Than Revenge', little did they know that they would end up being close mates with Swifty herself… and the video they made is so brilliantly cringeworthy we couldn't not share it…
The two youngest members of the Kardashian clan filmed a music video of themselves back in 2010 which was uploaded to their 'Keepin Up With Kendall & Kylie' Youtube channel, complete with choreographed dance moves and matching outfits.
Little did they know five years later Kendall would be joining Tay Tay on stage at her '1989' World Tour, hey? We wonder if Taylor has ever seen their take on her break up song?!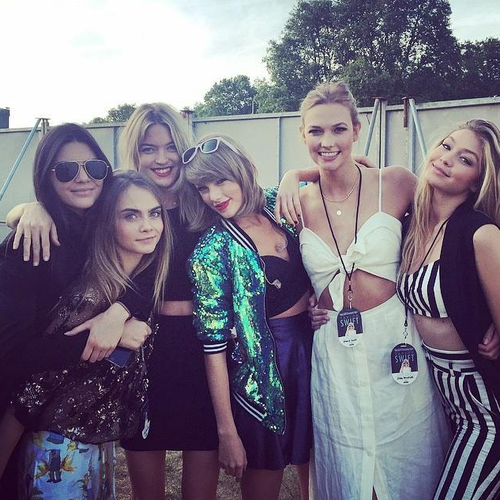 The girls also uploaded a bloopers reel if you're not quite done reliving the cringeworthiness of being a teenager:
Hey, we've all done it… but our fake music video are buried on a VHS tape somewhere never to be found rather than on Youtube for the world to see…