Taylor Swift Praised By Kelly Osbourne After Baking Session
4 October 2013, 10:53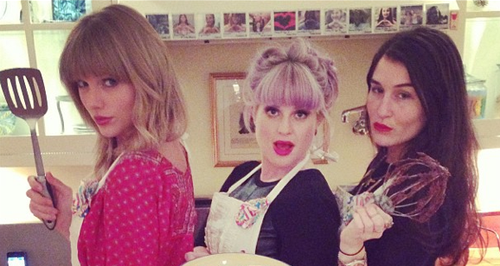 The '22' singer spent an afternoon cooking up treats with the TV presenter.
Taylor Swift was seen spending an afternoon baking with Kelly Osbourne this week.
The TV presenter and daughter of Ozzy and Sharon told her Instagram followers that she was "shocked" at the cooking talents of the 'I Knew You Were Trouble' singer.
She tweeted: "#GirlsNight baking with @taylorswift you guys have no idea how good Taylor is at cooking! #shocked @taylorswift13"
Kelly also made her fans jealous, adding: "Our home made chocolate peppermint cookies are amazing!"
Check out a picture of the pair and Claire Winter baking together below: (Picture Instagram)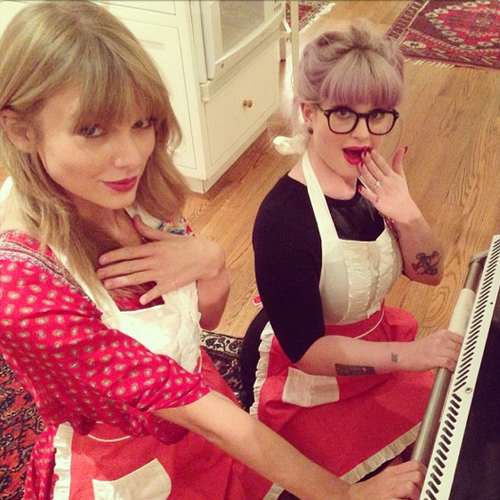 Meanwhile, Taylor recently announced details of tour dates for her 2014 UK outing.
She has also today (4th October) added a further show at London's O2 Arena.