John Mayer's New Song 'Paper Doll' Aimed At Taylor Swift? – Video
19 June 2013, 11:30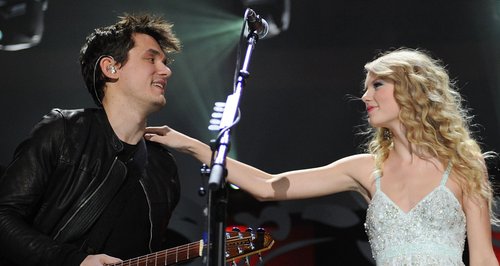 The musician has unveiled his new single this week with reports the track is about his relationship with the country singer.
John Mayer released his new song 'Paper Doll' this week and many fans have been speculating the track is aimed at his former girlfriend Taylor Swift.
The pair enjoyed a brief relationship and even recorded together back in 2009.
The lyric video unveiled this week also features Joanna Rohrback demonstrating the prancercise craze which has swept America.
He sings: "You're like 22 girls in one. And none of them know what they're running from. Was it just too far to fall for a little paper doll?"
Many pointed out the obvious '22' relation as well as the lyrics being an answer to Taylor's 'Dear John' which features the words: "All the girls that you run dry have tired lifeless eyes cause you burned them out."
Listen to John Mayer's new song 'Paper Doll' below:
Although Taylor never confirmed if her song was aimed at John, the musician has openly admitted it "humiliated" him.
Meanwhile, John's most recent girlfriend Katy Perry has been speaking about the pair's recent break-up and described the male star as a "tortured soul" and confessed to still being "madly in love" with him.