Taylor Swift Almost Turned Into A Hunchback For An Ex & Will Make A Great Mum According To Todrick Hall
15 December 2017, 16:13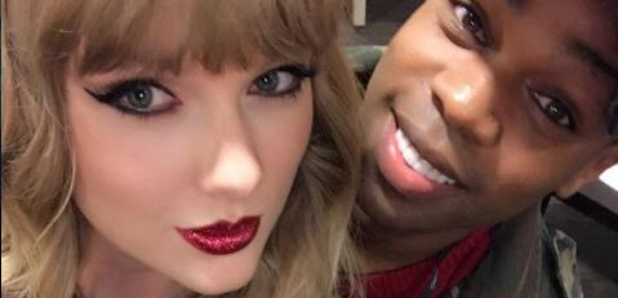 She's also the happiest she's ever been with Joe Alwyn and we totally ship that.
We know that Taylor Swift and Joe Alwyn make a VERY cute couple but it's also the happiest she's ever been, according to her good mate, Youtuber Todrick Hall.
Todrick revealed that Taylor almost turned into a hunchback thanks to the confidence-sapping effects of a previous relationship. He explained, "I think she's the happiest I've ever seen her. I love it.
"There was a time last year… I don't know if I'm supposed to say anything, but she was dating someone - I never actually met this person - but I could just tell every time I would talk to her, she would hunch over.
"I was like, 'You cannot turn into Quasimodo for this guy. Every time you say his name, you hunch over'. Now she's so happy, standing up completely straight and so tall and so confident… I'm so, so happy for her."
Todrick also had high praise for Tay Tay's maternal instincts, saying she would make a great mother one day.
He explained, "She wears her heart on her sleeve. Every time I bring anyone around her to her house, she can't even have a good time because she's making sure everybody has water, 'Do you need anything?'
"If I fall asleep, she's the first person to go get a blanket and put it over me and be like, 'Buddy, like are you okay?' I'm like, 'You're gonna be the best mom in the entire world.' She's just so thoughtful."
We're so here for those Swift/Alwyn babies.