Taylor Swift And Jennifer Lopez Feud Denied: "They Hit It Off Tremendously"
6 September 2013, 10:56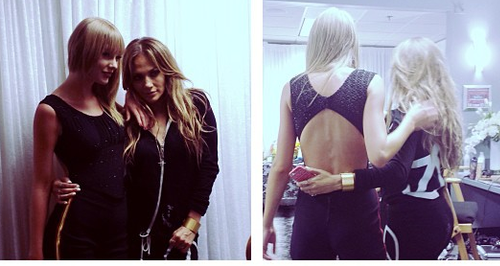 The pair were said to have fallen out following their recent on stage duet together.
An apparent feud between female stars Taylor Swift and Jennifer Lopez has been denied following recent reports J-Lo was "rude" to some of Taylor's friends backstage.
The artists joined forces for the 'Begin Again' singer's 'Red' tour last month as they performed 'Jenny From The Block'.
US gossip publication Star magazine reported that "Jennifer was extremely rude to some of Taylor's closest friends backstage," after the show.
The claims have since been quashed by a source close to the country star said the whole performance and subsequent backstage experience was nothing but "a blast".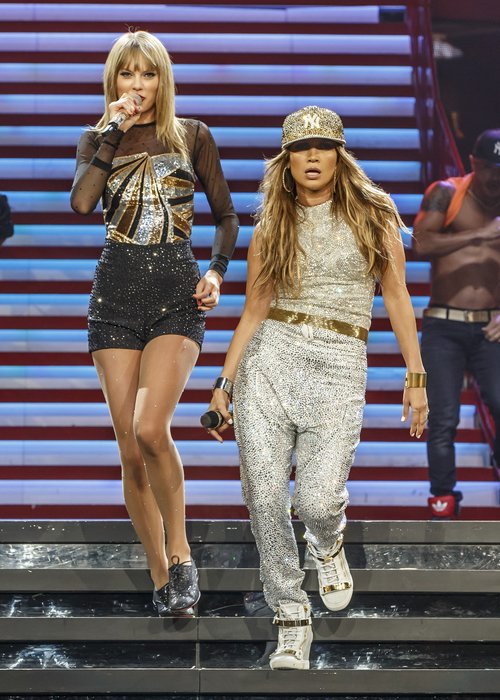 "The LA performance collaboration was a fantastic experience, and Taylor was thrilled," the insider said. "Jennifer and Taylor hit it off tremendously and they had a blast working together, as did their respective crews."
The pair were also seen sharing pleasantries on Twitter as well as pictures together backstage.
Taylor has had several special guest performers during her 'Red' US tour, including Cher Lloyd and Ellie Goulding.
Meanwhile, the 'I Knew You Were Trouble' star entered the Guinness World Record Books this week after her hit 'We Are Never Ever Getting Back Together' was named the fastest selling single.