Uh-Oh... Does Meredith The Cat Now Owe Taylor Swift $40 Million?
16 March 2015, 11:33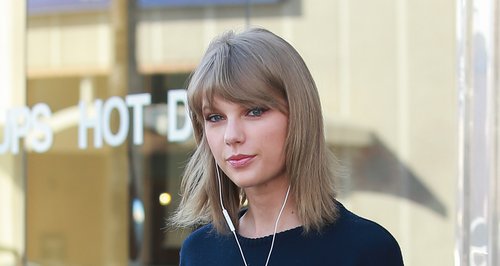 Is Taylor poking fun at all of THOSE rumours about her pricey pins?
Last rumours were rife that Taylor Swift had insured her never-ending legs for a whopping $40 million dollars, but after all that it may just have been hear-say judging by Tay Tay's latest tweet!
The 'Style' superstar seemed to poke fun at the rumours with a HILARIOUS tweet that saw her post a picture of a huge scratch on her leg...caused by none other than her adorable cat Meredith!
Yep, Taylor broke the news that her feline friend now seems to owe her a cool $40 mil, although something tells us Meredith would be left significantly in the red if Ms. Swift comes to collect.
GREAT WORK MEREDITH I WAS JUST TRYING TO LOVE YOU AND NOW YOU OWE ME 40 MILLION DOLLARS pic.twitter.com/Zsaa08EqPS

— Taylor Swift (@taylorswift13) March 14, 2015
We reckon Taylor deserves a puuurfect apology from Meredith The Cat ASAP!
You may also like...