Taylor Swift Isn't Looking For Starring Hollywood Roles Despite Filming For The Giver
11 November 2013, 12:02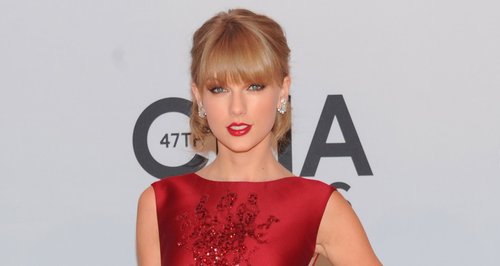 The 'Red' singer says she won't be moving into acting full time for the foreseeable future.
Taylor Swift says she had an "amazing" time filming her role in new Hollywood movie The Giver but won't be looking for any starring roles for the time being.
The 'I Knew You Were Trouble' singer confirms she is fully focused on her music career right now and isn't looking to crossover full-time into acting, although she did praise co-star Jeff Bridges as a "master" of the acting craft.
"I was only there for a week, shooting this movie The Giver, I learnt so much," Taylor revealed to Extra TV this week. "Jeff Bridges is a master, learning from someone like that on set was amazing.
"The role is a character called Rosemary and it's the ideal situation for me, incredible script, small role," she explained. "I want to do the right thing, I'm not just going, 'Man, you know what I need right now, a starring role!'
"It would have to all line up, a lot of stars aligning for it to happen, because I live to write songs," Taylor added.
The US star filmed her role in The Giver out in South Africa last month alongside a cast including the likes of Meryl Streep, Katie Holmes and Jeff Bridges.
Taylor Swift is currently writing new material for her next album.