WATCH: 5SOS' Label Signing Hey Violet Cover 'Blank Space'... And Taylor Swift LOVES It
18 September 2015, 09:54 | Updated: 18 September 2015, 10:20
Hey Violet - Blank Space (Live at The Troubadour, LA)
04:33
The punk-rockers put a unique spin on Taylor's huge '1989' hit single.
This 'Blank Space' cover has the stamp of approval from Taylor Swift herself… the 5 Seconds Of Summer boys will be proud!
Their proteges Hey Violet - the first band signed to their Hi Or Hey Records label - have recorded a cover of Taylor's '1989' smash and the US star is LOVING it.
Taylor even tweeted to show her approval after watching footage of the punk rock revamp of her chart hit, from the band's gig at The Troubadour in Los Angeles recently.
I. Love. This. I. Love. @HeyViolet http://t.co/q1ooucz3Z9

— Taylor Swift (@taylorswift13) September 17, 2015
EFHNMWQJDFV thanks, @taylorswift13!! You da real MVP so happy you like it xxx

— Hey Violet (@HeyViolet) September 17, 2015
Hey Violet opened for 5 Seconds Of Summer on their 'Rock Out With Your Socks Out' tour last month.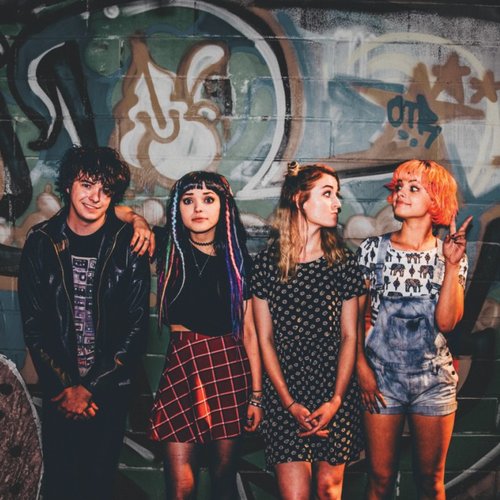 You may also like...
WATCH: Taylor Swift's 'Wildest Dreams' Music Video