Taylor Swift Opens Up On Harry Styles Split: "He Was Looking At Every Girl"
5 March 2013, 10:47
The 'I Knew You Were Trouble' star speaks openly about her personal life in a new interview with Vanity Fair.
Taylor Swift has opened up on her private life with a confirmed representative of the star revealing her split from Harry Styles was because he was "looking at every girl".
The 'We Are Never Ever Getting Back Together' star dated the One Direction man for almost two months at the end of 2012 and has remained silent on the break-up until now.
Speaking in the latest edition of Vanity Fair magazine, an approved representative from the country star revealed details on the relationship.
"He wore her down," the source explained adding it was the boy band singer who "chased" Taylor for a year before they got together again after an initial fling.
"He was all, like, 'You're amazing—I want to be with you. I want to do this'," added the rep. "The relationship fell apart after he texted Swift to alert her of a picture on the Internet of him kissing a friend good-bye.
"They were making out like with their hands all up in each other's hair."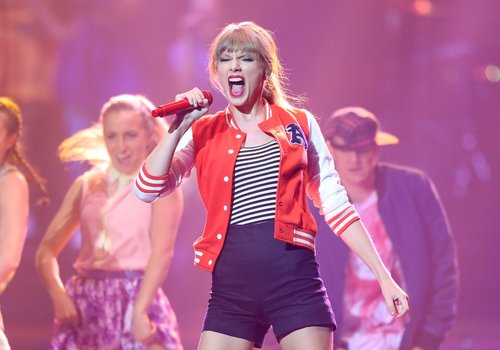 Speaking about the couples' relationship when they got back together, the source continued: "But the whole time she says she feels like he's looking at every girl."
During their time in London together, the 'Little Things' singer apparently "disappeared" one night and "was like he just didn't want to keep going".
A spokesperson for Harry dismissed the source's claims in the interview.
The country star also told the publication that she has only dated two people since 2010 - despite reports of different romances over the years.
Ed Sheeran also took to Twitter this week to deny the couple are dating.