13 Times Taylor Swift Pretty Much WON At Life Illustrated Via GIFs
14 November 2014, 17:23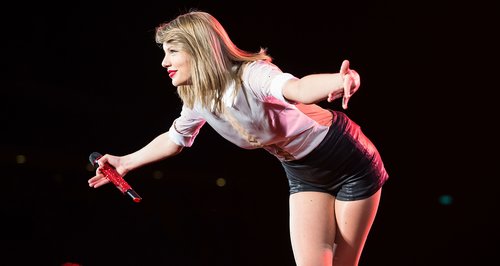 As well as being gorgeous and hugely talented, Tay Tay just seems to WIN at life. Here are 13 instances of Ms Swift actually being cooler than cool.
Hands up if you'd like to BE Taylor Swift. We would.
Not only is she drop dead gorgeous with a figure to die for, she's also a talented singer-songwriter AND she's dated some of the fittest men in all the world. But there are SO many more reasons why Tay Tay is one of life's winners - here are our top 12.
1. Giving that no-good fella HELL in her Blank Space video
Taylor proved that she can take the mickey out of herself AND that she won't take any rubbish from ANYONE. #FemaleBoss
2. The time she got a SUPER EDGY new look for her Wonderland magazine shoot
Normal Taylor is super cute. Wonderland Taylor is all kinds of hot and retro. We likey!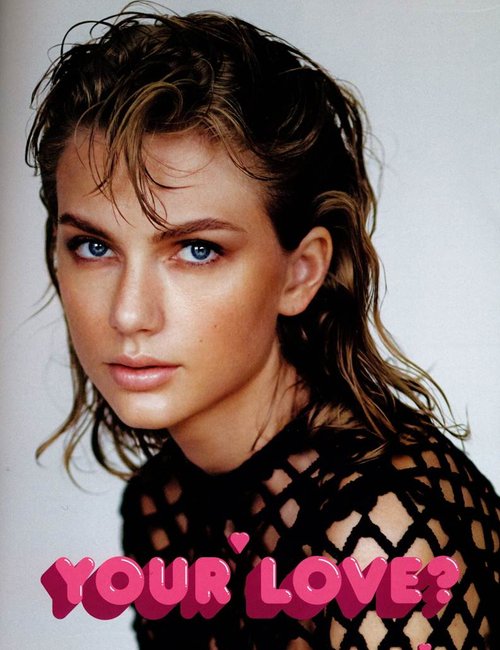 3. Calling ex-mate Katy Perry out via the medium of song in 'Bad Blood'
They used to be such good pals until Katy reportedly poached some of Swifty's dancers, and then the beef was ON. Taylor reportedly wrote 'Bad Blood' about Katy who responsed with a Mean Girls reference on Twitter. This round DEFINITELY belongs to Taylor.
4. The amount of support she got after Kanye-gate
It was possibly the most awkward awards show moment ever when Kanye West stormed the stage and said that Beyonce would have deserved Taylor's award more - but, again, Swifty had the last laugh as she amassed a HUGE outpouring of support. And Kanye looked like a bit of a tool.
5.Dating Harry Styles, obviously.
Of all the MEGA hot men Taylor has dated - and there have been a few - she bagged arguably the most eligible pop bachelor in the form of Harry Styles. Even if it only lasted for two months, we are still chalking this one up as a win for Ms Swift!
6. Those times when she does some really awkward dancing at awards shows
There are arms and legs everywhere, but does Taylor Swift give a damn? Of COURSE she doesn't, she's freaking Taylor Swift and she could dance any way she wanted and still look totally cool.
7. When she stole the show at the Victoria's Secret 2013 catwalk show
It's not easy taking the stage next to actual Victoria's Secret models - seriously, those ladies legs go on FOREVER. Taylor performed at the show in 2013 and was the only thing people were talking about for months afterwards.
8. Performing at the Capital Summertime Ball in 2013
Swifty was the headline act at 2013's Summertime Ball, and as well as being joined by Ed Sheeran on stage, she KILLED IT in front of 80,000 people. Nice going!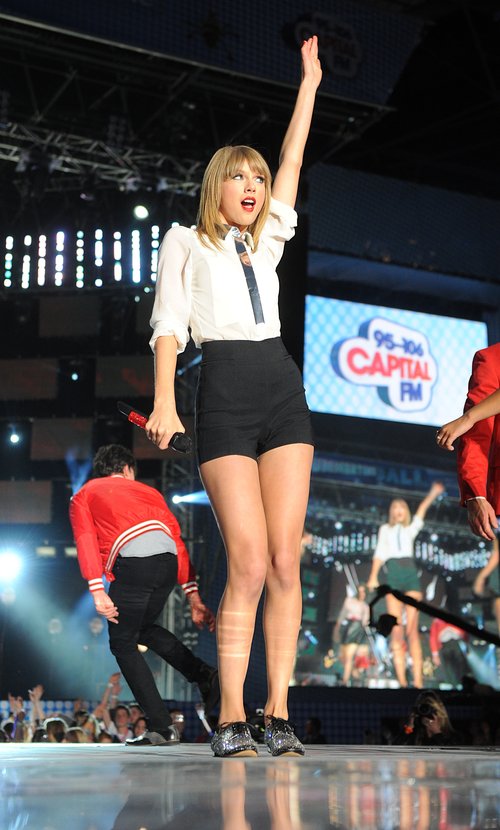 9. When she sent her fans some AWESOME presents
Because inviting fans to her ACTUAL house wasn't awesome enough, Taylor stalked some of her followers and sent them some awesome gifts in the post. Could she get any better?!
GOODBYE WORLD pic.twitter.com/ABuyzA5kG1

— HANNAHHHHH (@HannahRae1327) November 11, 2014
10. When she just casually rocked up to the BRIT awards in an actual wedding dress
Always one to make an impression, T-Swizzle rocked up to her BRIT Awards performance in an actual wedding dress, which she whipped off mid-way through to reveal a sexy little playsuit. Take that, haters!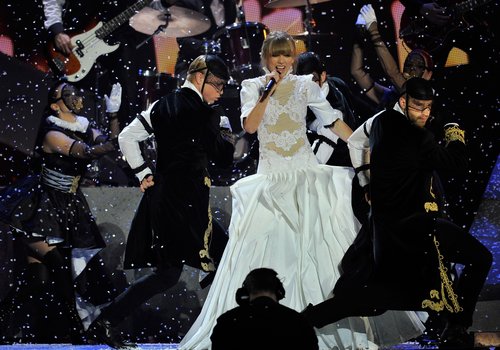 11. Owning ALL of the Grammys
OK, so she doesn't strictly have ALL of them, but she does have a whole heap of silverware in her display cabinet. If you're up against Taylor for an award, prepare to LOSE.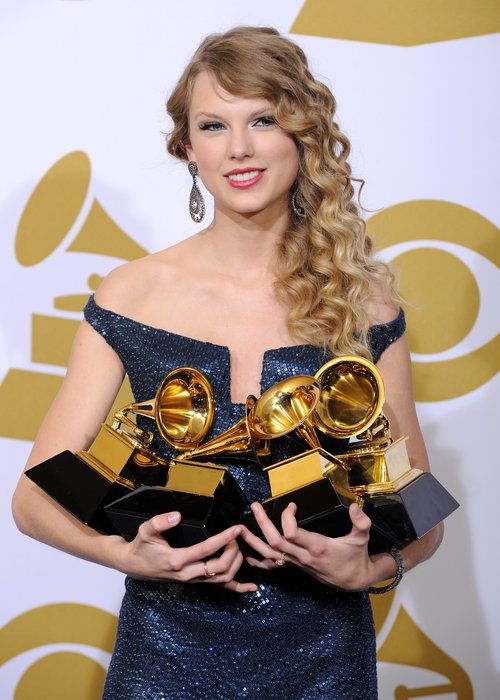 12. When she made no secret of her opinion on Justin Bieber and Selena Gomez reuniting
She might be good mates with Ms Gomez, but she does NOT approve of her relationship with the Biebs - and she's definitely not going to hide it.
13. She carries her cat around like a handbag
Because what could possibly more chic than having your best pal come for a walk with you? Taylor proves that even animals can't get enough of her company, because let's be serious, how many cats have you met that would actually let you cart them around like this? We've got the scars to prove it can't be done.