Taylor Swift Surprises Super-Fan By Showing Up To Her Bridal Shower
17 April 2014, 08:27
Watch the incredible moment Taylor made one of her biggest fans' dreams come true.
Taylor Swift surprised one of her biggest fans over the weekend by stopping by her bridal shower to hang out and enjoy the event.
The '22' star has shared a video of her trip to visit super-fan Gena Gabrielle over the weekend, where she jetted out to Ohio just to attend the party, after receiving a wedding invite in her fanmail.
"There's this girl called Gena who's been coming to my shows for years, and she's been really, really dedicated and loyal," Taylor explains in the clip. "I was at the management office the other day and we were going through fantail and invitations and I got this wedding invitation and I noticed I couldn't make it to the wedding, but in the wedding invitation there was a bridal shower invitation.
"I've never been to a bridal shower so we're going to fly to Ohio today!" the 'I Knew You Were Trouble' star revealed. "She has no idea that we're coming. None of her friends know we're coming. So we're going to surprise her."
Check out a snap of Taylor Swift hanging out at the bridal shower below (Credit: Twitter/GenaGabrielle):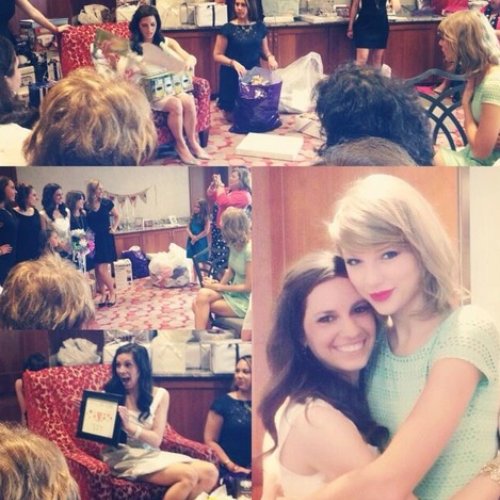 Taylor and Gena are said to have met several times at fan events in the past, and the 'Everything Has Changed' star showed up to the event after watching pal Ed Sheeran on Saturday Night Live at the weekend.
See another picture of Taylor cuddling the bride-to-be (Credit: Twitter/GenaGabrielle):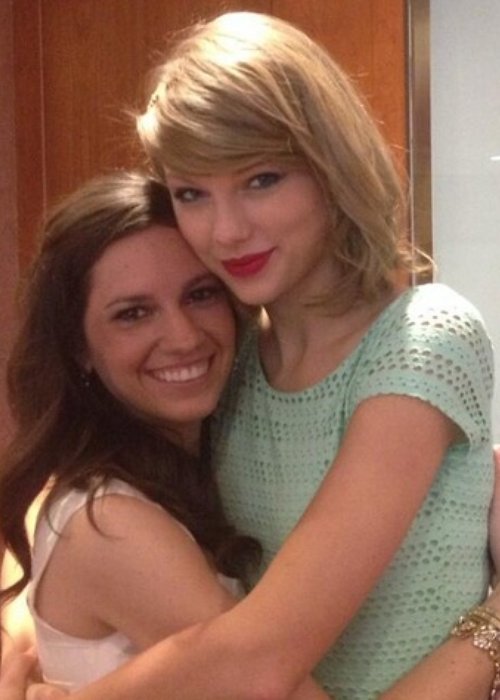 The driver told my dad she planned the trip at 1am & said "I need to be there and I need to be on time" so blessed to have her in my life

— Gena Gabrielle (@GenaGabrielle) April 14, 2014
@taylorswift13 thank you so much for everything . You went above & bring my wildest dreams. I can't thank you enough pic.twitter.com/RfqrfhNBMj

— Gena Gabrielle (@GenaGabrielle) April 14, 2014
Taylor didn't crash the bridal shower she had an invitation ;) I'm really not that special and I'm still in awe she did this for me.

— Gena Gabrielle (@GenaGabrielle) April 14, 2014
You may also like: