Taylor Swift's Going To Be 'Appearing' In Family Guy But They've Seriously Done Her Dirty!
8 November 2016, 13:53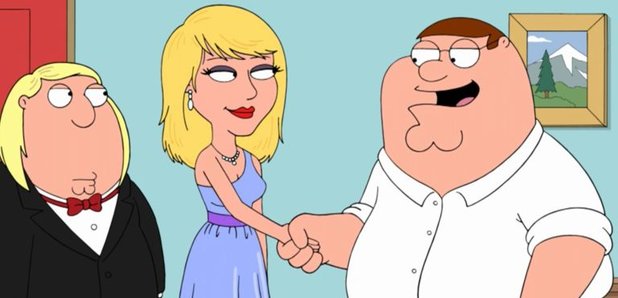 Yes, she even writes a break up song about one of the characters.
We LOVE a pop star cameo in a cartoon, and Taylor Swift is the latest to get the Family Guy treatment…
In the latest episode from season 15 – called 'Chris Has Got A Date, Date, Date, Date, Date' in honour of her song 'Shake It Off' – we see an animated Taylor agreeing to go with Chris Griffin to his school dance.
In honour of Taylor's awkward dance moves the pair dance like "an unattended fire hose" and share a kiss, but it all ends sourly for the pair after Tay Tay pens a break up song called 'The Boy In The Giant Tux' the following morning.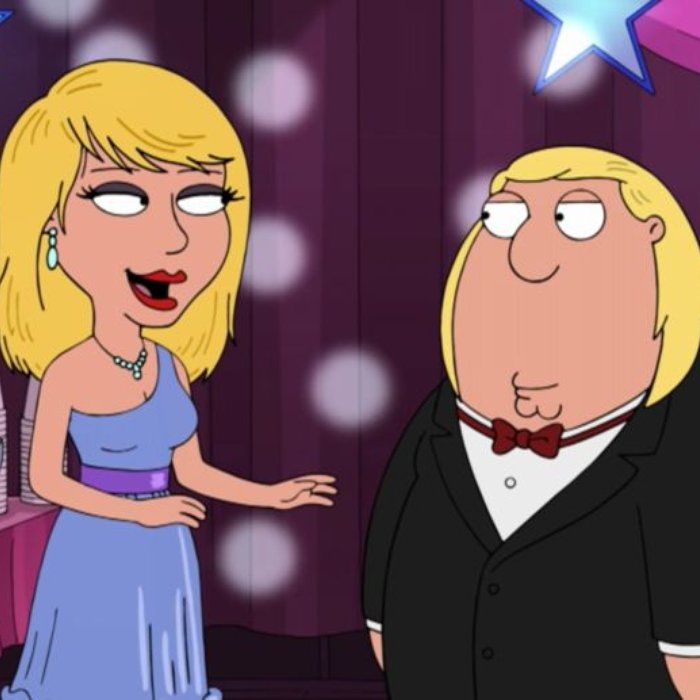 Cartoon Taylor explains, "I always do this. I ruin relationships with nice guys and John Mayer just so I can write songs about heartbreak and moving on."
Taylor's cartoon cameo isn't actually voiced by the lady herself – and somehow we reckon she might not have agreed to be involved if she'd known what the storyline was, either… Still, it sounds pretty hilarious all the same!