Taylor Swift Says She's "Never" Regretted Writing A Song About An Ex-Boyfriend – Video
21 May 2013, 08:46
The 'Begin Again' singer speaks after winning big at the Billboard Music Awards 2013.
Taylor Swift has confessed that she's never once regretted writing a song about one of her ex-boyfriends.
The '22' singer has famously penned numerous tracks on some of her former relationships and told Billboard.com that "it's the general rule" to not be concerned.
"Never," she responded when asked if there were any regrets. "No because you don't write a song about them unless you know that you don't really want to know them anymore.
"It's the general rule."
The country star also joked about her own love-life as she picked up the gong for Top Artist at the ceremony last night.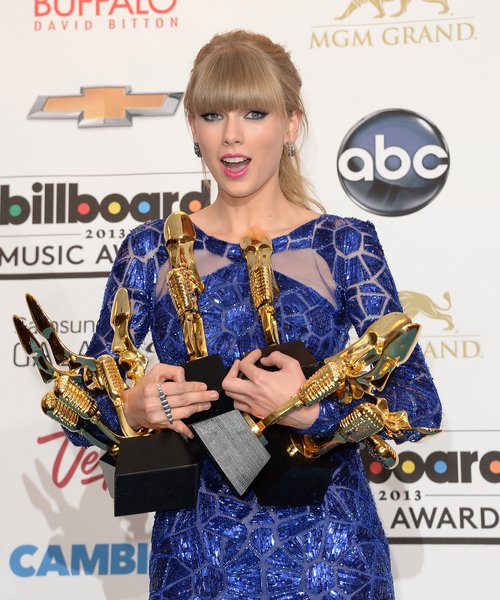 She said her fans are the "best and longest" relationship she's ever had.
Taylor Swift was the big winner of the Billboard Music Awards 2013 scooping a total of eight prizes on the night.
Watch Taylor Swift talking backstage at the Billboard Music Awards below: