Is Taylor Swift Engaged? Latest Quotes Reveal Joe Alwyn Is 'The One'
26 March 2018, 11:21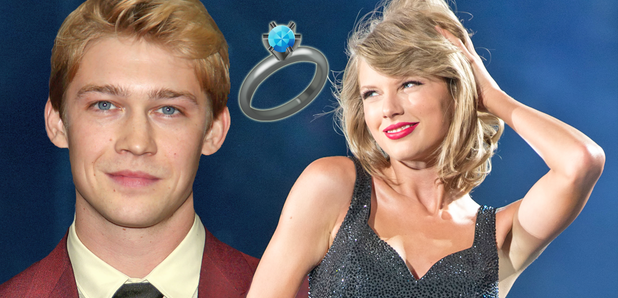 It seems Taylor Swift is 'Ready For It' as engagement rumours surge following new reports that she's 'ready for him to put a ring on it'...
Even though they've kept their relationship on the DL for the most part, we're totally shipping Taylor Swift and Joe Alwyn.
It emerged recently that Taylor had been spending a lot of time with Joe living in London and stories about how she managed to go undetected had us cracking up!
> This Is How Much It'd Cost To Go To Every Single Taylor Swift 'Reputation Tour' Date
But is Taylor Swift about to get engaged? Here's what we know so far...
Is Taylor Swift Engaged?
Rumours of Taylor Swift being 'unofficially engaged' to her boyfriend Joe Alwyn surfaced after a source revealed that the pair had been creating engagement rings.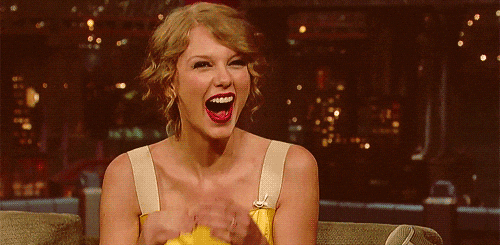 (GIF: Giphy)
Speaking to NW, the source revealed, "They've been unofficially engaged for a couple of months now. Taylor wants to announce the news once they've settled on the perfect engagement ring."
The source also added that the pair are "working with an independent high-end jeweler on the sly to create the perfect sparkler" and that "Taylor gravitates toward single-stone emerald cuts, like the one George Clooney gave Amal." "But she isn't expecting the same seven-carat treatment because Joe's not worth anywhere near as much as George."
According to the reports, Taylor is insistent on being part of the rin creation prcoess but Joe is a traditionalist so insists on paying for it all himself and because of that, Taylor sees Joe "as definite husband material and can't wait to start their life together as man and wife."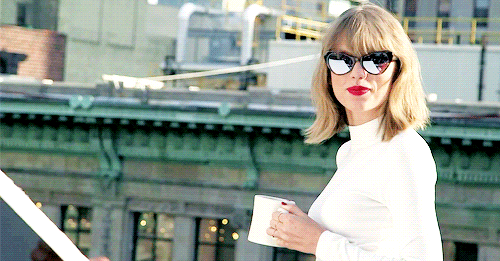 (GIF: Giphy)
Speaking to Us Weekly, one source revealed that Taylor thinks Joe is 'the one for her' and that she 'wants to get engaged' soon. So that would suggest that she's not engaged yet, but that marriage could be something in the near future.
They went on to add, "This is the first time she's kept the guy private,' the source told the weekly magazine. 'She really likes Joe. She wants to keep her personal life separate from her work life."
"She loves that he is confident and has his own career. She feels confident in their relationship and Joe really loves her—he is happy being out of the spotlight."
Who Is Taylor Swift's Boyfriend Joe Alwyn?
Joe is a British actor who is very much a star on the rise.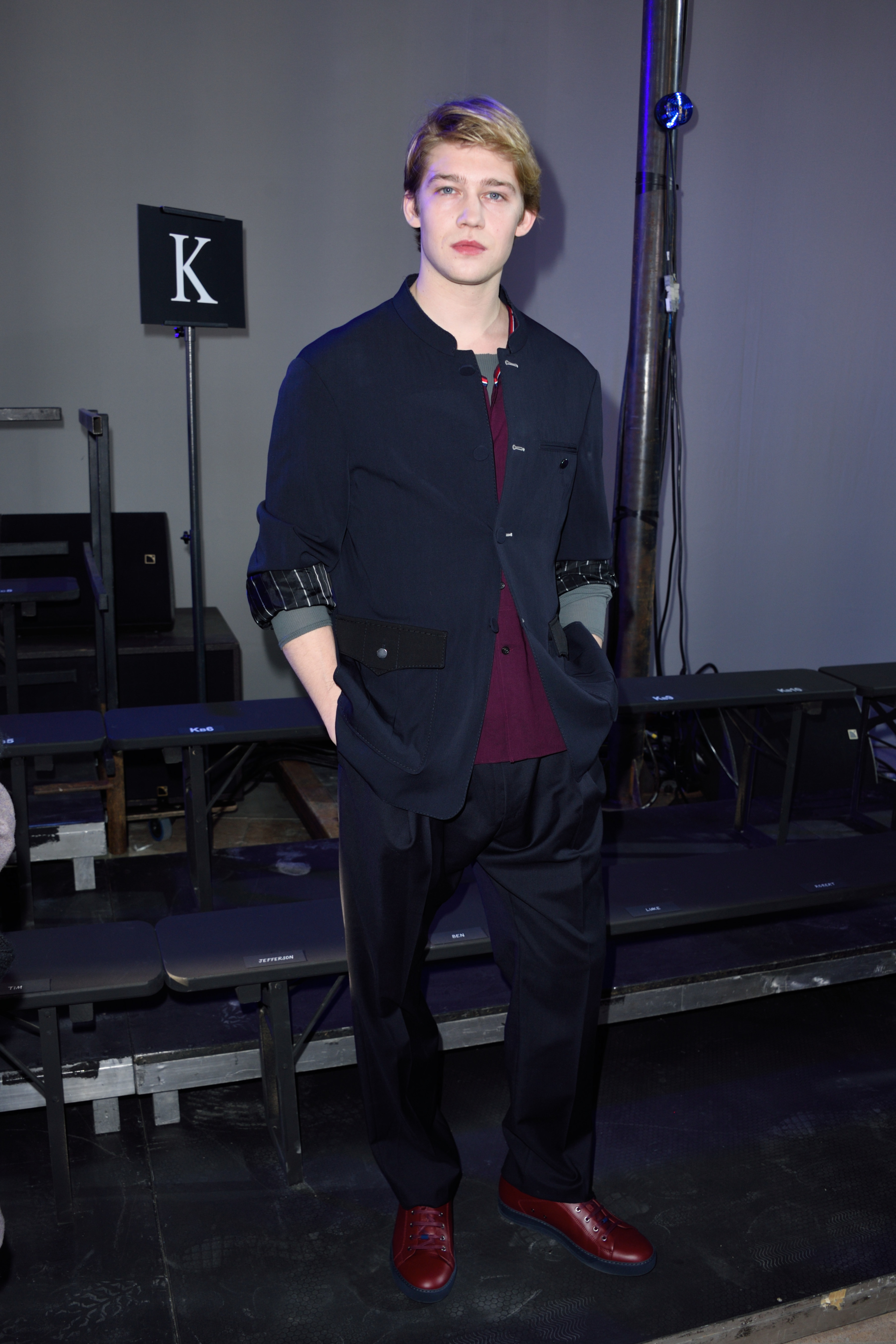 (Pic: PA)
Joe's acting credits include the film 'Billy Lynn's Long Halftime Walk', which he starred in alongside Vin Diesel and Kristen Stewart and 2017 flick 'The Sense of an Ending'. This year, he's set to appear in the film 'Keepers' alongside Gerard Butler and also 'The Favourite' alongside Emma Stone.
The couple have been dating for around a year so far and Joe was even spotted enjoying Taylor's incredible live performance at Capital's Jingle Bell Ball back in December.
Do Taylor Swift & Joe Alwyn Live Together?
Reports have suggested that Taylor has been living with Joe in his Crouch End flat. Speaking to E!, a source revealed, "Taylor has been in the UK a LOT more than people know. She has the entire routine down pat now."
"She flies in via private jet or a private airfield and then she's driven straight to north London, where Joe lives, in a fairly nondescript blacked-out car."
The pair haven't officially moved in together and have kept the majority of their relationship out of the public eye so far.
> Want The Latest On Taylor Swift? Download Our Free App For All The Latest News!
Whilst you're here, check out the moment Taylor called out Ed for peacocking...