Taylor Swift Admits She Waited Until She Was 21 To Drink Because Of Her Young Fans
11 December 2014, 15:30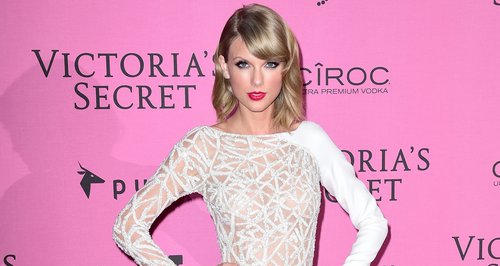 Taylor Swift takes her job as a role model VERY seriously, and says she has to filter everything she does.
Taylor Swift is the least likely person you'd ever see falling out of a club drunk, and she says it's because she takes her responsibility as a role model to her young fans very seriously.
Taylor opened up in an upcoming interview with Barbara Walters, who asked Taylor about her good girl reputation and that she doesn't drink or smoke.
Taylor replied, "I mean, I do drink, I am 25. So it's not like, I mean... Yeah, I was at a Knicks game and I had a beer and everybody was like, 'Ohhh!' I was like, 'Tsk'."
"I did wait until I was 21 to drink. I was so paranoid about getting in trouble or setting the wrong example or sending the wrong message."
And Taylor is always conscious of the example she is setting to the young kids that look up to her as she explained, "I put every one of my actions through a filter before I do them because that's the way my life is."
"That's the reality... If I do something reckless or thoughtless or careless, or I treat someone badly, that doesn't just affect me; it affects that person. Then, if that story gets out, or some 10-year-old sees that I did that in a news article... my actions do have ripples."
And despite Taylor's famous exes, she says she doesn't have time in her life for romance right now. "I don't see a scenario right now, the way my life is, in which it could work, so I don't think about it because I don't like to think about things that I can't solve."
"I think all the time about big concepts in my life. I don't have answers for everything and that doesn't scare me.
"I think the reason I am sane is because I have a really good family who are all very sane, in the midst of all this kind of insanity surrounding my life."
We're glad you're keeping your feet on the ground, Tay Tay!
You May Also Like…