Taylor Finds Her Twin On Tumblr – And Calls Out A Textbook For Misquoting Her Lyrics!
25 March 2015, 11:31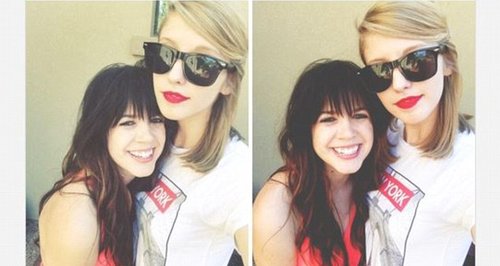 TayTay stumbled upon a lookalike so convincing that even she thought she was looking at a photo of herself!
Imagine looking so much like your idol that even they get confused? This LITERALLY happened for one Taylor Swift fan, who was spotted by the star on Tumblr.
Taylor reblogged a photo a fan had posted of her friend who looks remarkably like TayTay – and commented that she thought the photo was of herself! Tay reposted the image onto her own page with the comment, "Lol I thought that was me".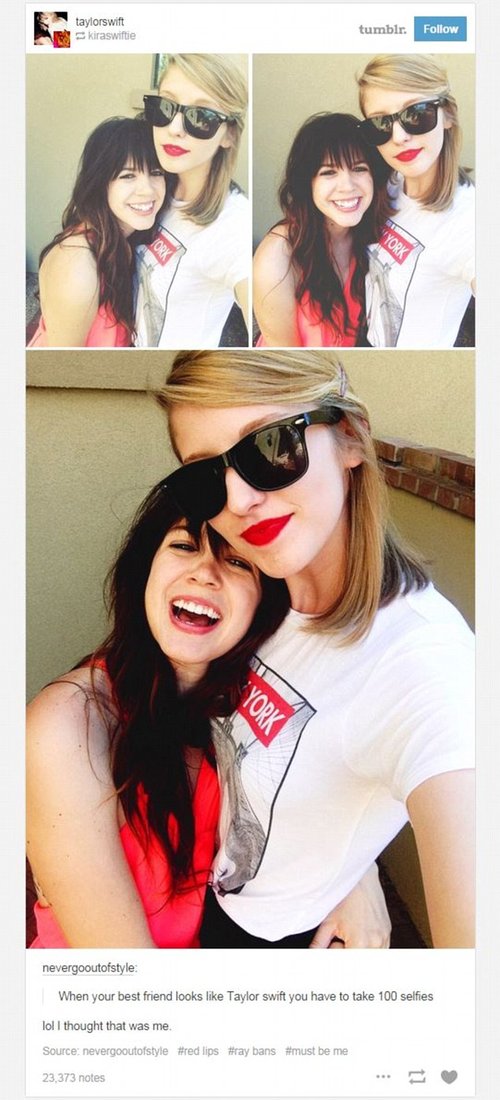 Taylor's doppelganger, Morgan Jensen, told Cosmopolitan about what happened, "When I saw [Taylor] had re-blogged it I screamed and threw my phone and for the next six hours after that I was an ugly mess. Taylor is everything and the fact that she saw my face and thought it looked like hers - I died!"
And its not the first time Morgan has been mistaken for Taylor – she once had a two-hour long queue of fans waiting for pictures with her outside of Taylor's 2013 Nashville concert!
And making her lookalikes go giddy isn't the only BRILLIANT thing Taylor has done on Tumblr this week – she also called out a textbook for misquoting one of her lyrics. Take that, Princeton Review!
A fan posted a photo of the page in an SAT test preparation book, misquoting a lyric from her 2009 hit 'Fifteen' and using it as an example of improper grammar.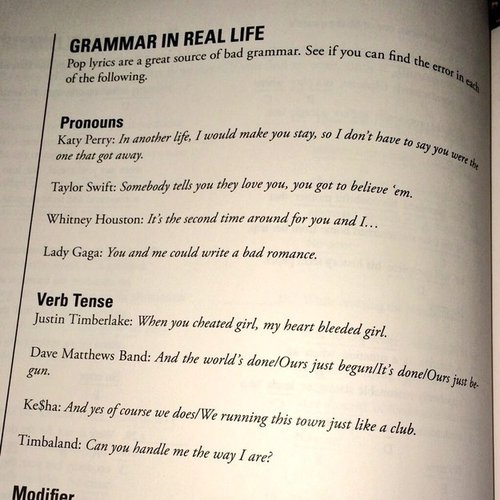 Taylor responded with the sassy comment, "Not the right lyrics at all pssshhhh. You had one job, test people. One job. #ACCUSE ME OF ANYTHING BUT DO NOT ATTACK MY GRAMMAR."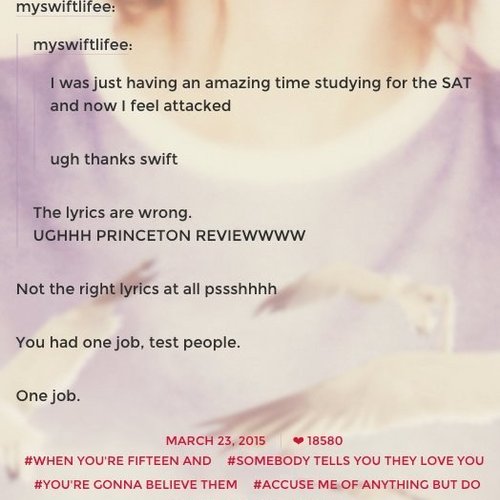 Unfortunately, even the corrected lyrics have a grammatical error… whoops! But we still love the total SASS from Swifty – don't mess with her lyrics!
You May Also Like: