Taylor Swift Not Dating Australian Actor Brenton Thwaites, Says Star's Friend
14 September 2013, 08:47 | Updated: 14 September 2013, 09:08
The pair were seen hanging out together at the Toronto Film Festival this past week.
Taylor Swift is not dating Australian actor Brenton Thwaites, according to one of her friends.

The 'I Knew You Were Trouble' star was linked with the former Home And Away star this past week after pictures emerged of the pair together at the Toronto Film Festival.
"Taylor thinks all these rumors about her and Brenton Thwaites are completely ridiculous," a friend told Us Weekly.
The '22' star was introduced to Brenton at a private bash by movie mogul Harvey Weinstein.
"Harvey Weinstein took Taylor to his table and sat her next to Brenton," the friend added. "They had a nice time talking but no numbers were exchanged. A photographer asked to take their picture and they said yes."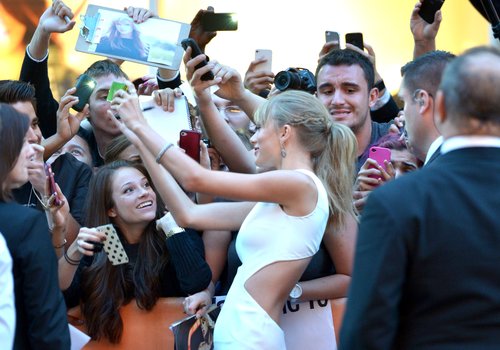 Taylor was at the Film Festival in support of the new Paul Potts movie One Chance – which she has recorded the end credits song for.
The star has also been speaking about her acting aspirations and admitted if the right project came along she would jump at the chance to head back into the big screen.