Taylor Swift Left Worried After Losing Her Cat For Two Hours On 'Red' Tour
18 April 2013, 11:26
The 'Begin Again' singer was reportedly upset with staff after someone left a door open.
Taylor Swift was reportedly left fuming after losing her cat Meredith on her current 'Red' tour.
The 'We Are Never Ever Getting Back Together' singer has been accompanied by her pet on her latest outing but was left in a state of panic when it went missing for two hours.
"Meredith joins Taylor on tour. She curls up in her dressing room trailer. Someone accidentally left the door open and she ran out," a source revealed to the Daily Star. "Taylor went mental and threatened to sack everyone involved."
The singer continued her tour last night in Atlanta (18th April), and is joined by British star Ed Sheeran on the outing.
Check out a picture of Taylor with her cat below: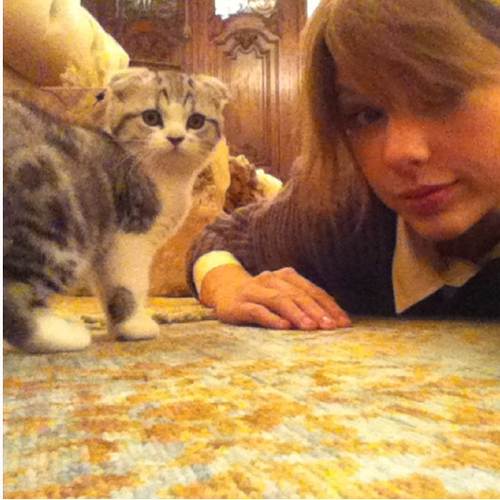 Meanwhile, the star was also recently rumoured to be getting close with her former boyfriend John Mayer.
The reports have since been quashed with Selena Gomez revealing to Ellen DeGeneres that Taylor is also helping her write break-up songs following her own split from Justin Bieber.