"There's A Demon Inside You": Taylor Swift Does A HILARIOUS Impression Of Her Cat
30 October 2014, 09:55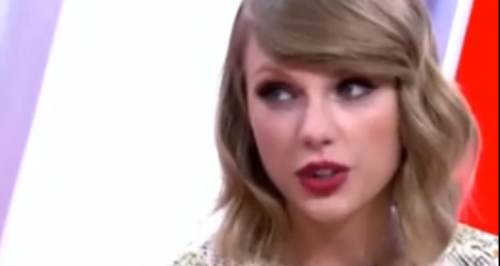 She's our favourite crazy cat lady, and this video of Taylor Swift doing an impression of her cats fighting will have you in stitches.
We love that Taylor Swift is a mad cat lady and proud of it, and the lady herself has proved she can speak to her cats in their own language!
In an interview with eTalk, Taylor describes the weird noises her cats make when they fight – and it's nothing like what you would imagine.
A very informative video of me making the sounds my cats make when they fight. #NationalCatDay http://t.co/oajCYBBsSw

— Taylor Swift (@taylorswift13) October 29, 2014
Yep, apparently Tay Tay's cats sound like they have a demon inside them. We'd probably suggest they need to see a vet… or an exorcist…
You May Also Like…