Taylor Swift Reveals Her Emotions After Relationship Break-Ups: "It's Very Complex"
8 April 2013, 14:16
The '22' singer says she feels everything happens for a reason, despite the turmoil of splits in her love life.
Taylor Swift has opened up about her previous romantic break-ups and spoken about the flurry of emotions she goes through when coping with a split.
The 'I Knew You Were Trouble' singer, who has a string of high-profile ex-boyfriends including Harry Styles, Jake Gyllenhaal and John Mayer, says she now believes things "happen for a reason".
"It's very complex," Taylor admits in the new issue of Wonderland magazine. "You're never feeling just sad.
"Maybe you wake up and you feel sad, and then you get angry, and then you feel like I'm fine, and then you feel confident, and then you feel a sense of doubt, and then you're insecure, and then there's jealousy, and then you're back to sad, and then you feel fine again.
"So even if, you know, you go through difficult things, hard things, unexpected things that kind of knock you over for a second," Taylor continued. "I think the year's 2013, that has to mean that things are happening for a reason, right?"
Check out Taylor Swift's cover shoot for Wonderland magazine's new issue below (Credit: Wonderland/Tung Walsh):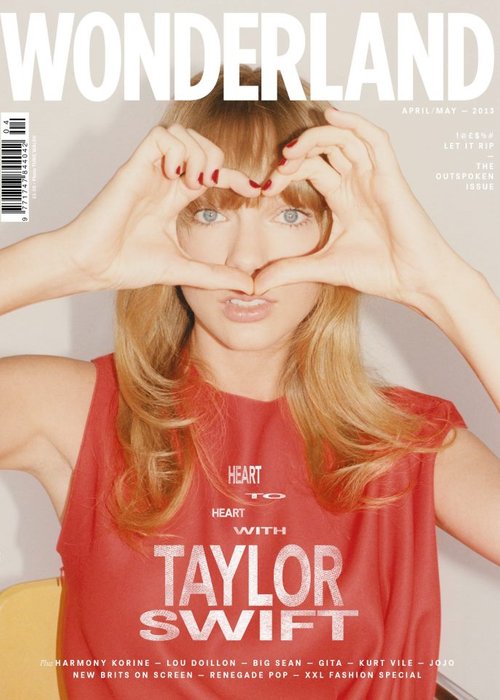 In the same interview Taylor also admitted she feels content with not knowing what is going to happen next in her personal life.
Taylor Swift performed live at the ACM Awards 2013 with Keith Urban and Tim McGraw this past weekend (7th April), and is rumoured to be planning a live DVD release for her current 'Red' world tour.