Fans Think That These New Photos Suggest That Taylor Swift HAS Had A Boob Job But We're Not Convinced
12 January 2017, 11:40 | Updated: 5 December 2018, 12:39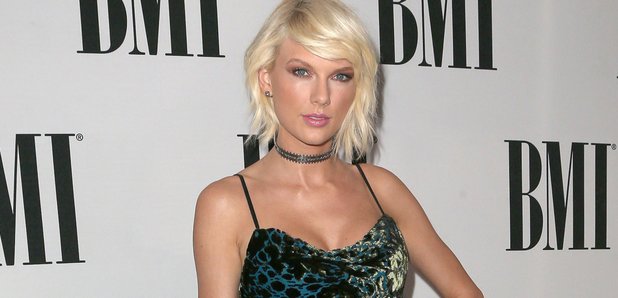 Side note: Does it matter if she has?
Okay, listen up. We need to talk.
It's quite serious, so grab a cuppa and maybe a biscuit and get comfy.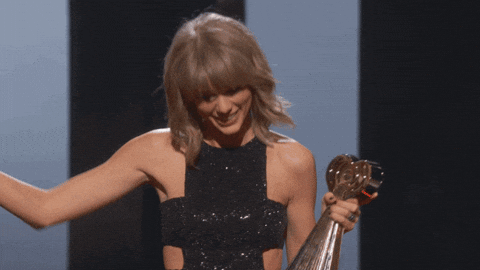 We need to ask you something.
Has Taylor Swift had a boob job?
Because… WTF IS GOING ON?
Don't get us wrong, the 'Bad Blood' singer is looking incredible at the moment and she's all, 'I'm single and don't need no man' and we're 100% on board with that… but, let's just discuss her boobs for a moment.
Having insured her legs for $40 million, it's fair to say that she's always been more of a legs rather than boobs kinda gal but recently she's been putting on a bustier display.
The rumours first started when T.Swizzle stepped out with new boyfriend, Tom Hiddleston and sported a red cropped top and matching midi skirt. She looked her standard flawless self, but social media pretty much had a meltdown that she has gone under the knife.
#TaylorSwift is looking very busty lately!!! Definite boobjob, no bra can give that much boost! pic.twitter.com/zC6vGk27vh

— Carole O' Dwyer (@Carolexoxo) 23 June 2016
Shout out to Taylor Swift's boob job

— Rian Raymundo (@RiiiRay) June 24, 2016
Omg it's so obvious Taylor Swift got a boob job you can see the shape of the bags hahaha

— Charlotte ∞ (@charlottereid96) June 24, 2016
Taylor swift fosho gotta boob job

— Borinne (@corinnebargren) June 23, 2016
Taylor swift definitely got a boob job. Am I the only one that noticed??

— Anna Nguyen (@xannanguyen) June 23, 2016
Not trying to be a jerk can anyone tell me who did Taylor Swift's boob-job?

— emma forrest (@GirlInterrupter) June 22, 2016
Did Taylor Swift get a boobjob? Holy moley where you been hiding them GURRRRLLLL...I'm sorry... #actuallytho

— Bobby. Just Bobby (@BeeOhBeeHee) June 22, 2016
IS IT JUST ME or did Taylor Swift get a boob job? pic.twitter.com/Z1AA25cAL2

— natalia (@yvesainthes) June 22, 2016
So we're all going to pretend Taylor Swift didn't get a boob job? Yeah, ok.

— Josh Powell (@TheJoshuaPowell) June 22, 2016
BUT NOW. She's been spotted leaving the gym (with a £1500 Chanel handbag, FYI, because why not?) and fans are quick to spot her fuller looking chest. So, what do we think? Good bra or a boob job?
Did Taylor swift get a boob job or

— yup (@laradoxical) January 12, 2017
I think Taylor Swift got a boob job cause those things sure af grew

— Jenna (@DayumJenna) January 11, 2017
Canada seems flatter than Taylor Swift before her boob job

— Jeffrey Patterson (@pattersonjwh) December 31, 2016
Guys, we just don't know...
You May Also Like...