Taylor Swift Shows Off Short Blonde Bob Hairstyle While Arriving Back In Los Angeles
13 February 2014, 11:05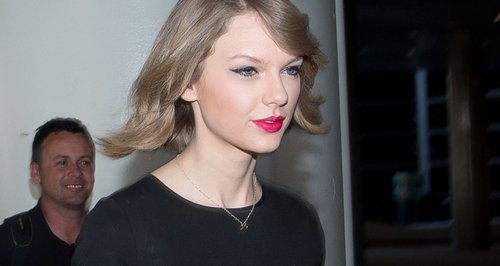 The '22' star is back in the US after wrapping up the UK leg of her tour and showing off a new look.
Taylor Swift showed off her newly cropped hairstyle yesterday (12th February) after arriving back in the US following the end of her 'Red' UK tour.
The 'Everything Has Changed' singer was pictured landing at LAX Airport in Los Angeles on Wednesday looking fresh-faced and happy with her new look.
After the final night of her 'Red' UK tour on Tuesday (11th February), Taylor revealed her short blonde bob hairstyle for the first time in a selfie with special guest Ellie Goulding.
See Taylor hanging out with Cara Delevingne and The Vamps on her 'Red' tour below (Credit: Instagram):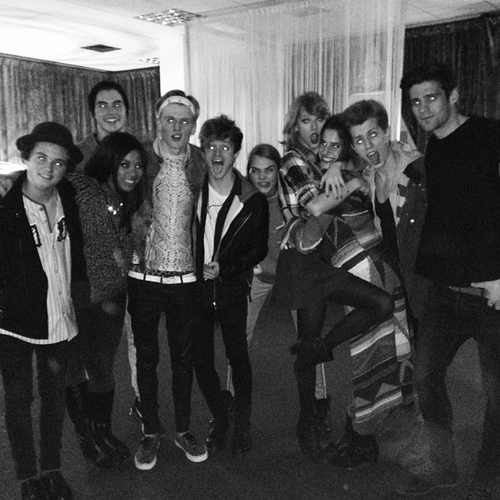 At LAX Airport Taylor was seen proudly displaying her wavy new bob, complete with a side-swept fringe, while dressed in a black top, skirt and tights for her arrival.
Check out a snap of Taylor showing off her new cropped 'do at the airport below (Credit: Goff):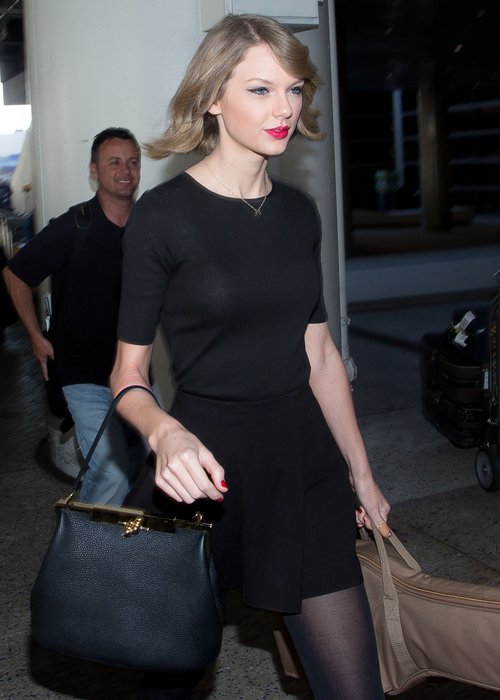 "London, I could never thank you enough," Taylor tweeted while departing from the UK this week. "See you next time! PS: short hair, don't care (!!!)."
Taylor Swift will now take a short break from touring before beginning the final leg of the 'Red' tour with a visit to Asia starting in Jakarta, Indonesia on 4th June.